The Miss Universe 2022 contest has dashed India's hopes. The competition's winner is R Bonnie Gabriel of America. Indian former Miss World Harnaz Sandhu has bestowed the title on her.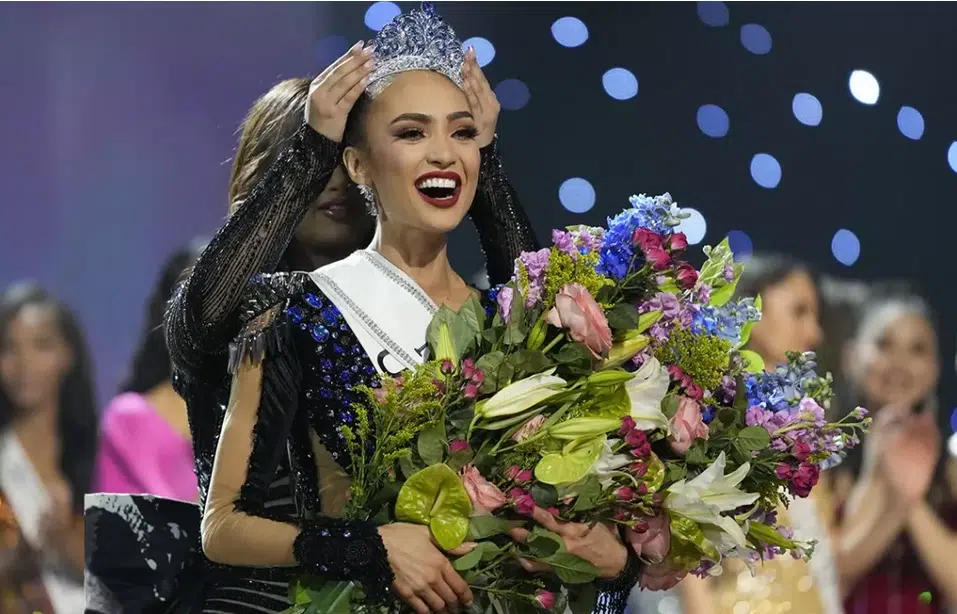 The 71st Miss Universe was crowned on Saturday night in New Orleans by American R'Bonney Gabriel.
Gabriel is a local Houstonian who works as a model, fashion designer, and sewing instructor while putting the environment first. She graduated from the University of North Texas with a bachelor's degree in fashion design and a minor in fiber in 2018, and she is now the CEO of her own clothing company, R'Bonney Nola.
Gabriel, who made history by becoming Miss USA for the first time as a Filipino-American last year, defeated Amanda Dudamel of Venezuela and Andrena Martnez of the Dominican Republic.
84 women from all around the world competed in the contest for the title.
Divita Rai of India made it to the top 16 but missed the top 5. The 25-year-old Indian model placed second in Miss Diva Universe 2021, but Harnaaz Sandhu took home the title. She won the Miss Diva 2021 competition's sub-contests for Miss IQ, Miss Lifestyle, and Miss Sudoku. Later in August 2022, Rai received the title of Miss Diva Universe from outgoing champion Harnaaz Sandhu.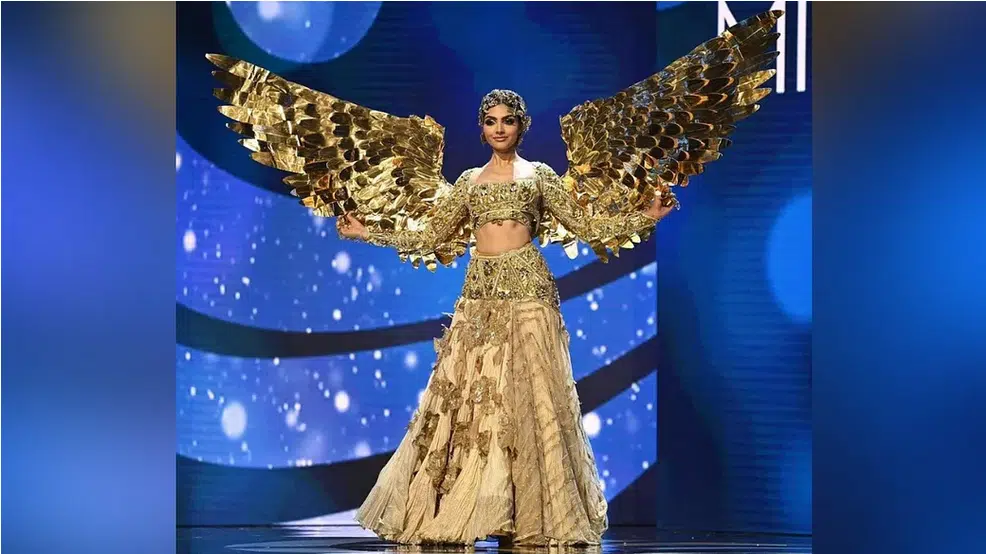 For the National Costume portion of the 71st Miss Universe 2023 competition, Rai dressed as "Sone Ki Chidiya." Abhishek Sharma, who created the outfit, claimed that the "ethereal image of India" served as inspiration. She donned a cape, went by the name Dil Se—an homage to the unconditional love that celebrates the LGBTQ+ community—and competed in the swimsuit category.
The competition ended on Saturday night, with eliminations lowering the number of competitors until only the final two remained.
Answers By the Miss Universe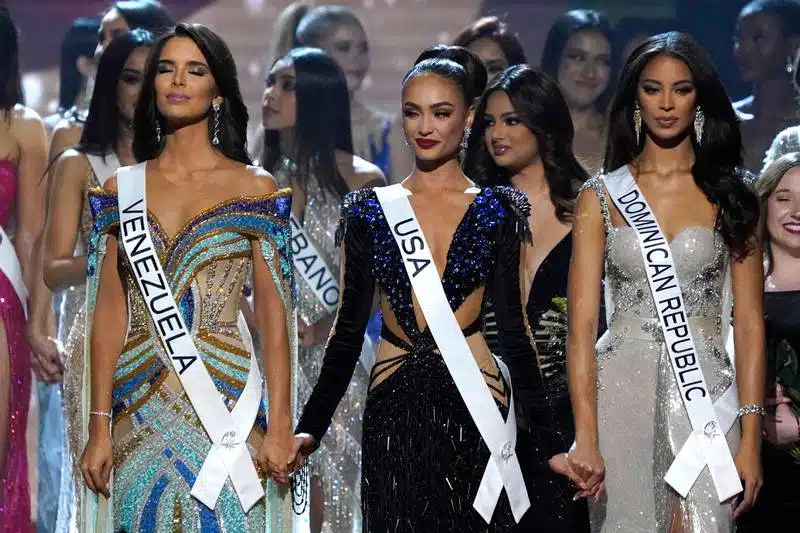 Gabriel's Top 5 finish prompted questions for her. "Since Miss Universe just made an inclusive adjustment, mothers and married women are now permitted to compete this year. Which further amendment would you like to see, and why?"
Gabriel replied that she wanted the age limits for the contest to be raised. "I'd want to see an increase in age, as I'm 28 years old. That is the minimum age to compete. And I think it's beautiful. If not now, when? because I believe that being a woman does not depend on one's age. It's right now; it's not yesterday or tomorrow. Act right away "She replied.
Gabriel was questioned on how, if she were to win, she would endeavour to show that Miss Universe is "an empowering and progressive organisation" during the Q&A session for the three finalists.
She said, "I would use it to be a transformative leader," highlighting her work creating clothing out of discarded materials and teaching sewing to victims of domestic abuse and human trafficking.
Gabriel summed up by saying, "Investing in others, investing in our community, and using your specific gift to make a difference are all very important." We all have something unique to offer the people in our lives, and when we do, we transform them and use it as a catalyst for change.
She was given a crown with a stunning $5.58 million worth of sapphires as a gift.
Bhutan made its Miss Universe 2022 debut, and nations including Angola, Belize, Belize, Indonesia, Kyrgyzstan, Lebanon, Malaysia, Myanmar, St. Lucia, Seychelles, Switzerland, Trinidad and Tobago, and Uruguay made their comebacks.