The announcement of the National Green Hydrogen Mission (Green Fuel) last week is a crucial moment for India's decarbonization journey and reinforces its commitment to decarbonize its massive industrial, electrical energy and mobility sectors. In addition to efforts to decarbonize the intact industrial sector, India aims to reduce dependence on imported fossil fuels, create employment opportunities along with the hydrogen value chain and further develop the country's technology and innovation ecosystem through this mission.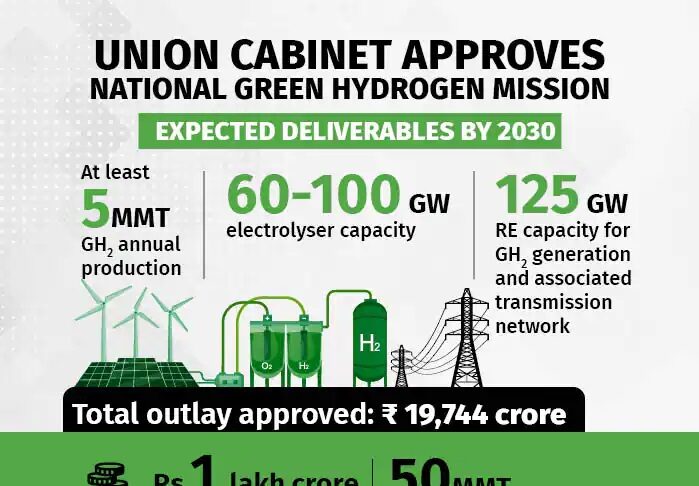 Highlights
As countries race together to adapt to green fuels to reduce climate change impacted by fossil fuels. Green Hydrogen, which has been discovered recently, aims to provide a better future, as it is clean, cheap, easy to access, and easy to use. At the moment, Solar and wind energy have been utilized and explored properly, and nuclear energy has been in the circle for quite some time, and now with the rise of electric vehicles the energy sector is rapidly changing.
National Green Hydrogen Mission
This is a program to promote commercial production of green hydrogen and transform India into a net exporter of the fuel. This mission will facilitate the demand, production, consumption, and export creation of green hydrogen.
The Government of India, on Wednesday, approved the much-awaited decision of the National Green Hydrogen Mission with is set to be another milestone in the journey of renewable energy. The mission has a capital of approximately 20,000 crore which aims at building domestic capacity in developing technologies to produce hydrogen via a clean mechanism. Green Hydrogen is an unexplored sector that will soon gain momentum as it can be used to generate electricity or which can fuel the industrial sector.
With the approval of National Green Hydrogen, Mission India will be a Global Hub for the production of Green Hydrogen, efforts to harness hydrogen energy have been carried out in the last few years, in view to earlier solar energy research. Green Hydrogen project is where the solar energy was a decade ago, at that time harnessing of solar energy wasn't economical.
The main task of the Green Hydrogen project is to green fuel the energy sectors by splitting water through an electrical process known as electrolysis, using a device called an electrolyzer which is powered through a renewable energy source.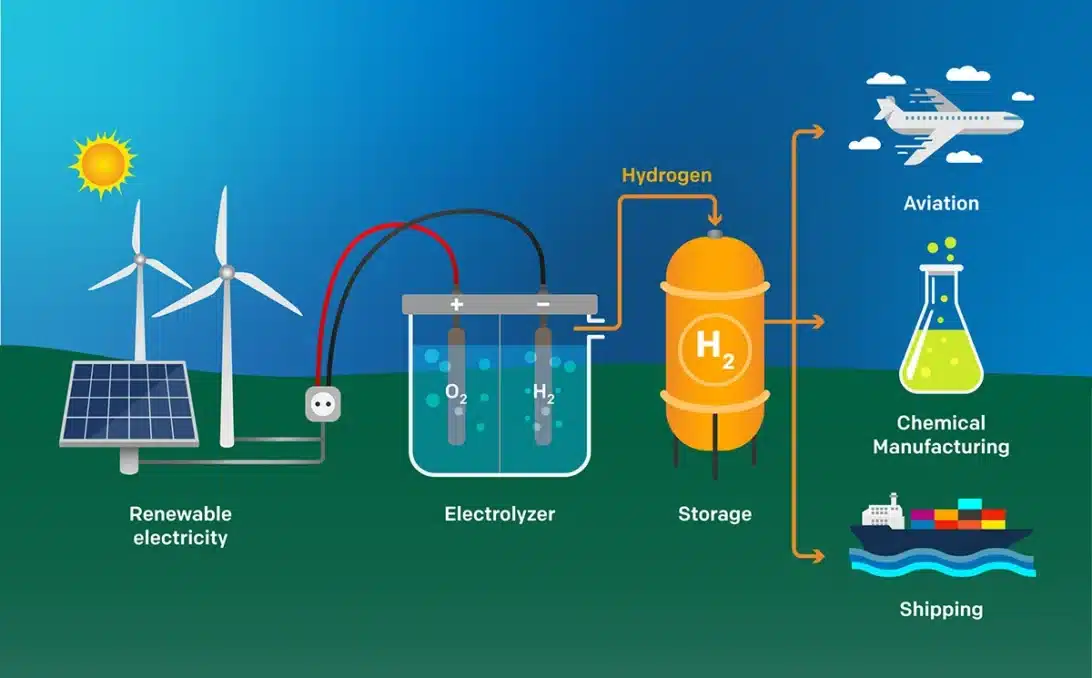 Hydrogen is the most common element existing in nature in combination with other elements, the hydrogen produced from fossil fuels is called grey hydrogen. Whereas, the hydrogen used to use an electrolyzer is known as green hydrogen.
Hydrogen as Green Fuel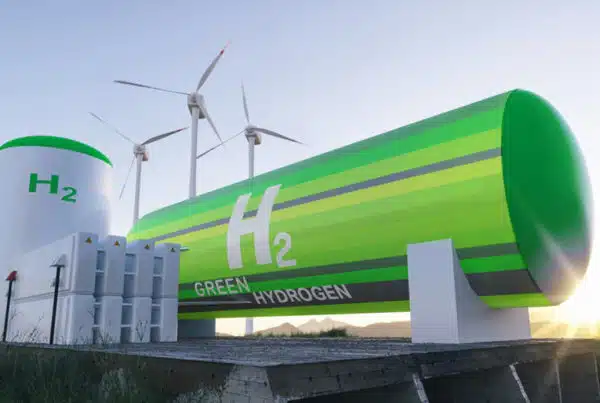 The advantage of green hydrogen is that it's a clean burning molecule that can decarbonize a range of industrial sectors such as iron and steel, chemicals, and most important transportation. The economic feasibility of green hydrogen isn't correct at the given moment, but soon the prices will fall.

The Ministry of New and Renewable Energy aims to increase the production of green hydrogen capacity by 5 million metric tons per annum and by 2030 have an associated capacity of an additional 125 gigawatts.
A program SIGHT— Strategic Interventions for Green Hydrogen Transition Program will promote achieving a reduction in the import of fossil fuels and reduce in the annual greenhouse emission by 2030.

Under SIGHT, the document is likely to induce a proposal for the deployment of green hydrogen in the auto sector—meaning R&D for green fuel cell development in the auto sector, which means driving a vehicle through hydrogen.