Using his social media handles, Vir Das announced getting an acting opportunity and postponement of his November Shows and saying hi to his Acting Profile.
Comedian /Actor/Musician Vir Das is among the few Indian Comics who have made their mark on an international level. Delivering jokes that cross borders and reach almost every single individual irrespective of the language barrier.
Vir Das recently announced the cancellation of his upcoming November shows citing reasons for receiving a "huge acting opportunity". In a statement posted on Instagram two days ago, he wrote "Three auditions, two producer sessions, two 'chemistry reads', months of waiting and then you finally get the call that you've got the part. There isn't a better feeling as an actor", leaving his fans jumbled with excitement and making them postulate theories until recently with his announcement of the great acting opportunity.

Vir Das & his acting

Vir Das is an Indian English Comedian who can make anybody laugh with his witty and subtle jokes. He has done many shows, tours, cinema, approximately 35 plays, over 100 stand-ups, 18 films, such as Badmaash Company, Go Goa Gone, and Delhi Belly (he never shirks to mention sarcastically how his acting skills in some of his movies are so poor that he sometimes thinks what made him do those), 8 TV Shows, and 6 comedy specials.
---
ALSO READ: Big Boss 16: Sajid Khan, #MeToo & Salman Khan
---

He has written comedic columns in Exotica, Femina, Maxim, Tehelka & DNA. He is renowned for his Satire comedy- a genre that holds up a mirror to reflect and expose society's dark side and criticize contemporary politics and other tropical issues using humor. You'll find him in the news following various controversies over his jokes.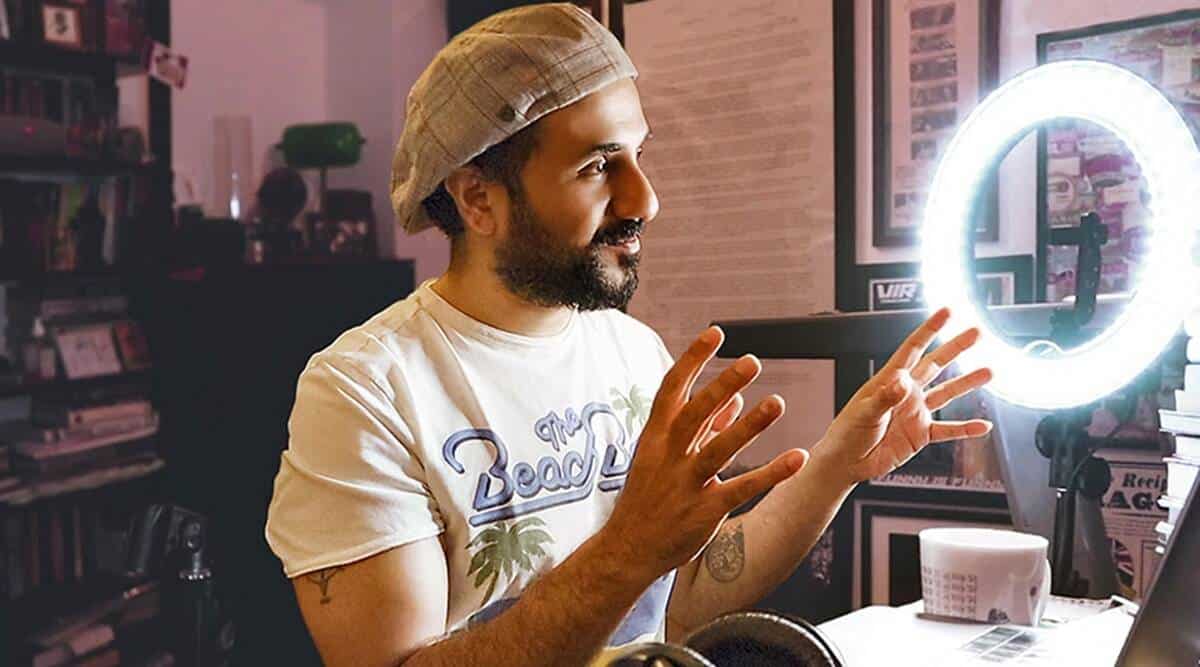 His Netflix Special "Outside In" received tremendous love and appreciation all around the globe. It was a virtual comedy show during the pandemic on zoom calls that allowed people from different countries of various ethnicities to participate and lighten up their mood. He did 30 shows for 27 different charities.

His Netflix Special, Vir Das: For India was nominated for International Emmys 2021. In 2017, he even made it to Variety Magazine's '10 Comedians to Watch' list.

The Two India's Criticism & Applaud

In his recent performance in the United States "I Come From Two India's", the satirist brought a spotlight to many pressing issues in the country, such as rape cases, the crackdown against comedians, farmers' protests, and the battle against coronavirus.

"I come from an India where we worship women during the day and gangrape them at night", I come from an where we have the largest working population under 30 on the planet, but still listen to 75-year-old leaders with 150-year-old ideas.", I come from an India where we take pride in being vegetarians, and yet run over the farmers who grow our vegetables."

These are some of the statements that divided the nation into 2 separate groups with contradictory points of view. One, resulted in protests by a right-wing group, Hindu Janajagruti Samiti (HJS) alleging that Vir has made derogatory remarks against the women and the PM of our country resulting in the last-minute cancellation of his recent show in Bengaluru. Two, where this monologue received various applause from notable people of the country such as Ms. Moitra, the Trinamool MP, Filmmaker Hansa Mehta & actor-producer Pooja Bhat.

Vir Das in response to the protest quoted, "Like any nation has light and dark, good and evil within it. None of this is a secret. And his intention was not to insult the country but to state the duality of the two very separate India and to never stop focusing on what makes us great".

Soon after the cancellation of his Bengaluru show in November this year following the protests against his remark, Vir Das asked his fans to wait as he will be postponing all his November gigs most probably to December as he received the most awaited acting opportunity.
The comedians are facing an extreme backlash in the country for their jokes and remarks from Munawar Faruqui to Kunal Kamra from Tanmay Bhatt to AIB. People have become very sensitive no matter what kind of jokes you deliver it is going to hurt someone or the other. Comedy is an art that provides a platform for people to loosen up and joke about things that they generally cannot. It's supposed to be a safe place but now artists are frightened because of the cases and threats they received.
The threats and the criticism that comedians are receiving sketch the duality of the country where on one side it takes pride in being a democratic country with freedom to speech and expression and on the other, it tries to repress the voices of the comics.
Vir Das in a statement said that the comedy scenes in India will be right back on its feet. It survived Comedy survived world wars and pandemics. It survived in middle-eastern insurgencies, where comedians are not allowed to talk about these things and they still do. It survives regimes, it survives anything. It will be right back on track.