The situation in Afghanistan has deteriorated drastically under the Taliban's governance. On Tuesday, United Nations issued a warning stating that 6 million Afghans are at risk of famine. The UN humanitarian Martin Griffiths told the UNSC that 39 million people need immediate help as the country battles a crisis in multiple areas. In addition, the multiple crises consist of economic, humanitarian, hunger, financial and climatic crises.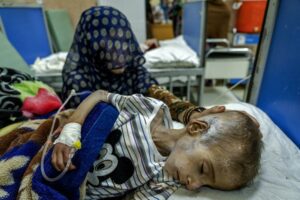 UN humanitarian coordinator Martin Griffith informed more than one million children are estimated to suffer from severe to life-threatening malnutrition. Furthermore, if children did not receive proper treatment, they could die. 
The economic collapse in Afghanistan is affecting millions.
After the US troops exited Afghanistan and the Taliban came into power, the country's progress escalated into poverty. Martin Griffith called the current situation "so critical" that it's hindering large-scale development aid. According to reports, half the population needs assistance, and 19 million people are battling acute food shortages.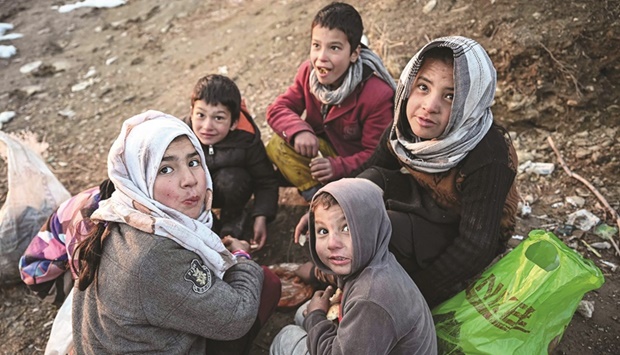 Martin further stated that in winter, the situation may degrade and skyrocket already soaring food and fuel prices. Furthermore, the humanitarian chief urged donors to restore funding for Afghanistan and provide $614 million to help Afghans. Previously, when the Taliban took control in Afghanistan, its funding was frozen.
The Taliban is not recognised by any foreign governments and subjected to international sanctions. According to UN officials, it hinders the development of Afghans, giving rise to multiple crises. Furthermore, Martin Griffith warns,
"millions of lives and livelihoods will be risked, and the country's capacity to produce food imperilled. The consequence of inaction on both the humanitarian and development fronts will be catastrophic and difficult to reverse."
Afghanis face food insecurity, unemployment, and retrogression.
Before the Tablian rule, Afghanistan was highly dependent on international aid, $4 billion every year. After the Taliban came to power, foreign aid was seized overnight. In addition, Afghanistan's foreign assets were frozen by the United States and other countries to protect them from falling into the Taliban's hands.
As a result, the country cannot engage in work outside the country, resulting in a monetary liquidity shortage. In addition, the Taliban imposed severe restrictions on women – from participating in government offices and education to most aspects of everyday life.