Afshin Esmaeil Ghaderzadeh from Iran has won the title of the World's shortest man living (mobile) at 2 ft 1.6 inch  (65.24 cm), surpassing the previous world recorder Edward "Nino" Hernandez from Colombia. 
According, to the Guinness World Record, Afshin Esmaeil Ghaderzadeh is the fourth shortest man ever verified in the world. On Tuesday, twenty-year-old Afshin was verified as 7 cm shorter than the previous record holder, thirty-six-year-old "Nino."
Afshin was flown to the Dubai office of the Guinness World Records. In the duration of 24 hours of span, he was measured three times, To measure his accurate height records.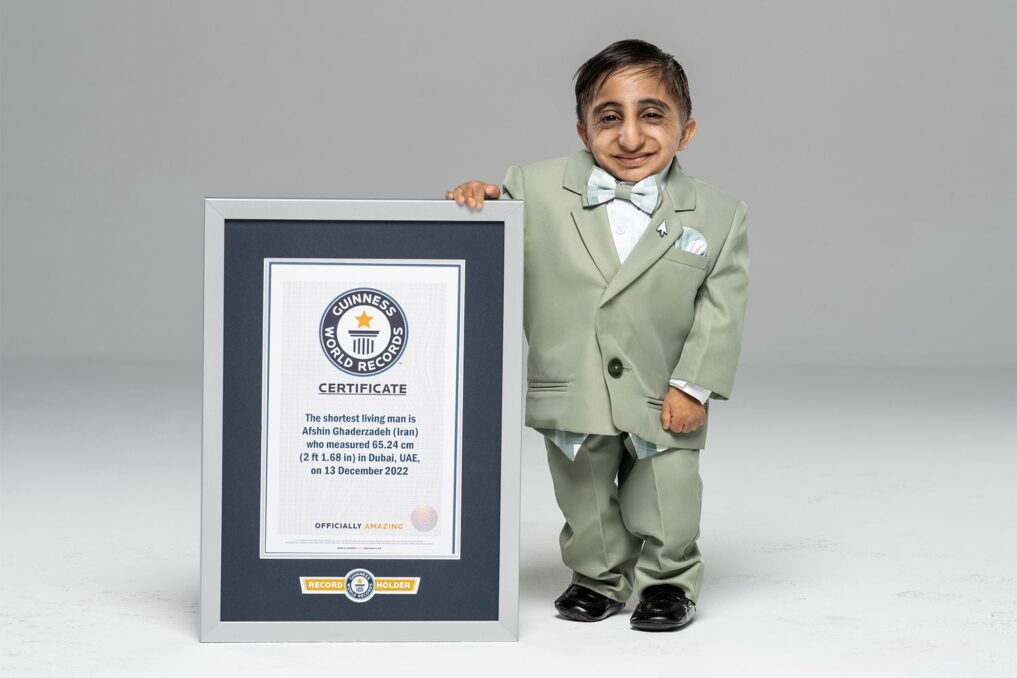 Who is Afshin Esmaeil Ghaderzadeh?
Afshin Esmaeil Ghaderzadeh, who is proficient in speaking Persian and Kurdish, is a resident of a remote village in  Bukan city in West Azerbaijan of Iran. This twenty-year fellow has very kind and outgoing in nature.
During his birth, he was only 700g, i.e. 1.5 lb. While his current weight is 6.5 kg or 14.3 lb. However, he could not live like other normal people, due to his health conditions. Being extremely short, he struggled with everything. According to his family, due to his physical weakness, Afshin struggles, and he cannot continue his study. However, his recent achievement of writing down his name is delightful to him.
Esmaeil Ghaderzadeh, Afshin's father, told Guinness Book Officials the primary reason for discontinuing his studies was his health problems. Apart from that, he has no mental or psychological issues.
Afshin Esmaeil Ghaderzadeh belongs to a modest family. His father is a construction worker, and his mother is a housewife. Often it becomes very hard for them to provide Afshin with all his medicines and treatments. However, the short stature of Afshin never allows him to follow in his father's footsteps.
Hobbies of Afshin Esmaeil Ghaderzadeh
According to the reports of Dubai officials, Afshin is fond of cartoons. However, he recently joined Instagram. Among the cartoon shows, he prefers Tom & Jerry. He also loves to watch football. He also supports Iran's Esteghlal Football Club. His favourite footballers are Cristiano Ronaldo and fellow Guinness World Title Holder Ali Daei from Iran.
Although happy, Afshin explained to the officials that he wishes that he could live like other people around. Particularly, those who own or drive a car. Despite his health conditions, Afshin can walk unhesitantly. But, he could not walk around alone, he always needed to be escorted by one of his parents.
Timeline of the World's Shortest Men Since 2010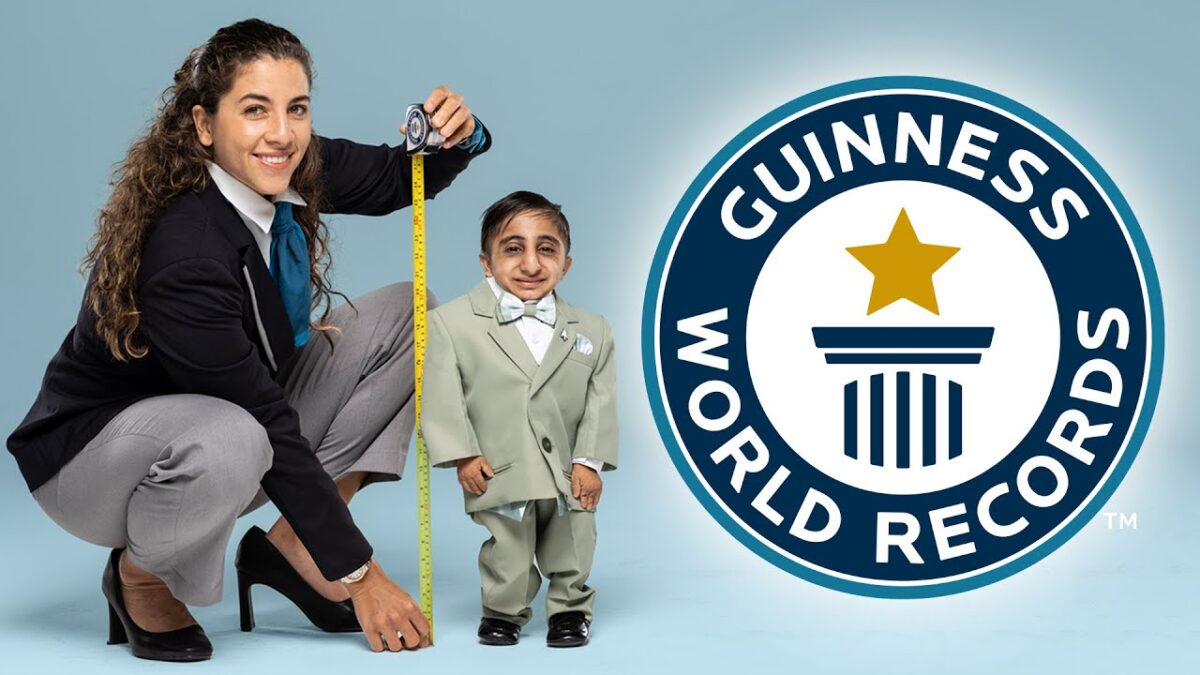 In 2010, April, following the death of China's He Pingping in March 2010, Edward "Nino" Hernandez from Colombia was confirmed as the Shortest Man Living at 70.12 cm
In October 2010 Nepal's Khagendra Thapa Magar was confirmed as the Shortest Man Living with 67.08. He was confirmed as the Shortest Teenager Living In The World.
In June 2011, Junrey Balawing from the Philippines got the confirmation as the Shortest Man Living with a height measurement of 59.93 cm
In February 2012, Chandra Dangi from Nepal was confirmed as the Shortest Man Living Ever with a 54.6 cm height.
In 2015, September, Upon the death of Dangri, Magar was reinstated as the Shortest Man Living
In 2020, February, upon the death of Magar, Nino was re-measured and confirmed and was reinstated as the Shortest Man Living with 72.10cm
In December 2022, Afshin Esmaeil Ghaderzadehb was confirmed as the World's Shortest Man Living at 65.24 cm.