Artificial Intelligence (AI) has emerged as a critical technology that is transforming various sectors, including the military. In recent years, several countries have been investing heavily in AI-based defence systems to enhance their military capabilities. India is also at the forefront of this technological revolution and has been making significant strides in integrating AI into its armed forces.
India has the fourth-largest military in the world, with over 1.4 million active personnel. The Indian Armed Forces consist of the Indian Army, Indian Air Force, and Indian Navy. These forces face complex and diverse threats, including conventional warfare, asymmetric warfare, and terrorism. AI can play a crucial role in addressing these challenges and enhancing the country's defence capabilities.
AI-based Systems in Indian Armed Forces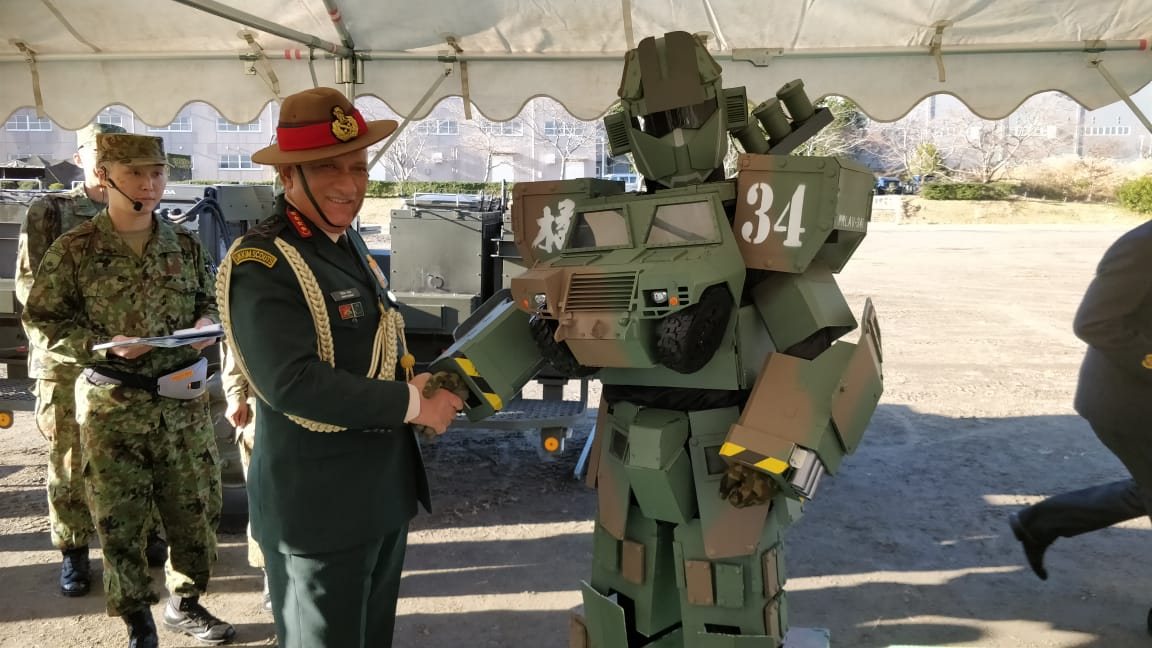 The Indian Armed Forces have been deploying AI-based systems in various areas such as surveillance, reconnaissance, logistics, and decision-making. These systems have the potential to enhance situational awareness, improve operational efficiency, and reduce human error.
One of the most significant applications of AI in the Indian Armed Forces is unmanned aerial vehicles (UAVs) or drones. The Indian Army has been using Israeli-made Heron drones equipped with AI-based systems for surveillance and reconnaissance in border areas. These drones can identify and track targets in real time, providing critical information to the ground forces.
Another area where AI is being used is logistics. The Indian Army has been using an AI-based logistics management system, which uses data analytics and machine learning algorithms to optimize the supply chain. This system has helped reduce the turnaround time for critical supplies and improve the efficiency of logistics operations.
The Indian Navy has also been using AI-based systems for maritime surveillance and coastal security. The Navy has deployed an AI-based system called the National Command Control Communication and Intelligence Network (NC3I), which provides real-time situational awareness of maritime activities and helps in identifying potential threats.
Future of AI in Indian Armed Forces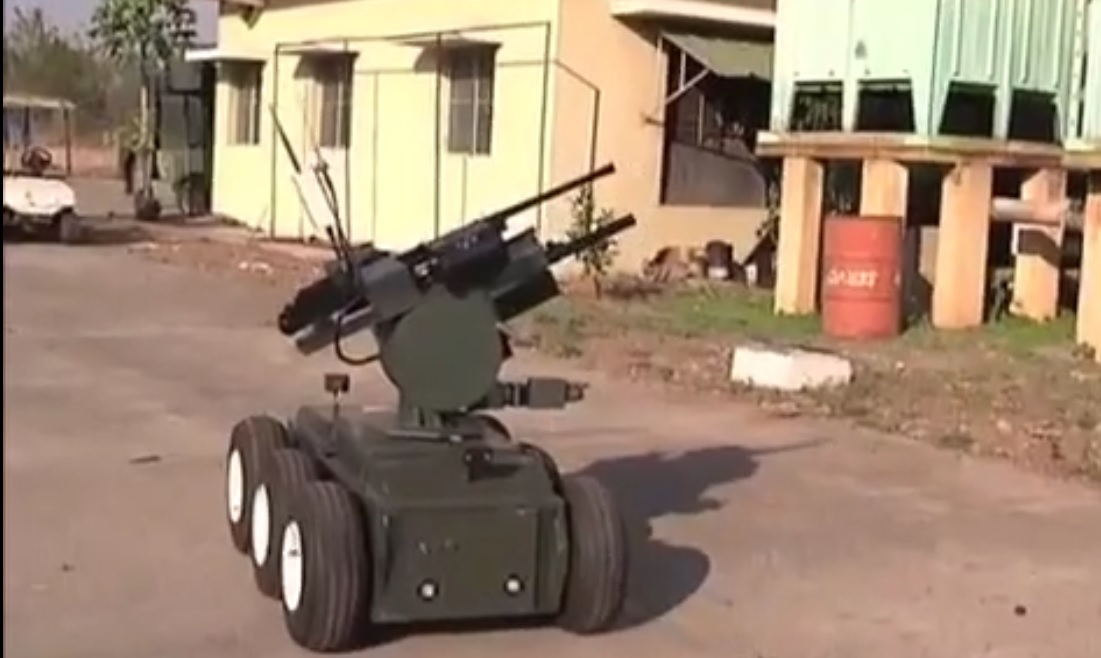 The Indian Armed Forces have recognized the potential of AI and have been actively pursuing its integration into their operations. The Indian Ministry of Defence has set up a task force to study and recommend ways to leverage AI in defence. The task force has identified several areas where AI can be used, including command and control, intelligence, surveillance, reconnaissance, logistics, and cyber defence.
The Indian Army has also set up a Center for Artificial Intelligence and Robotics (CAIR) to develop AI-based defence technologies. The centre is focused on developing AI-based systems for unmanned ground vehicles, unmanned aerial vehicles, and robotic surveillance systems.
The Indian Navy has also set up a Directorate of Artificial Intelligence, which is responsible for developing and implementing AI-based systems in the Navy. The Navy is also planning to set up an AI lab to conduct research and development on AI-based technologies.
Some Of The Areas where AI can Contribute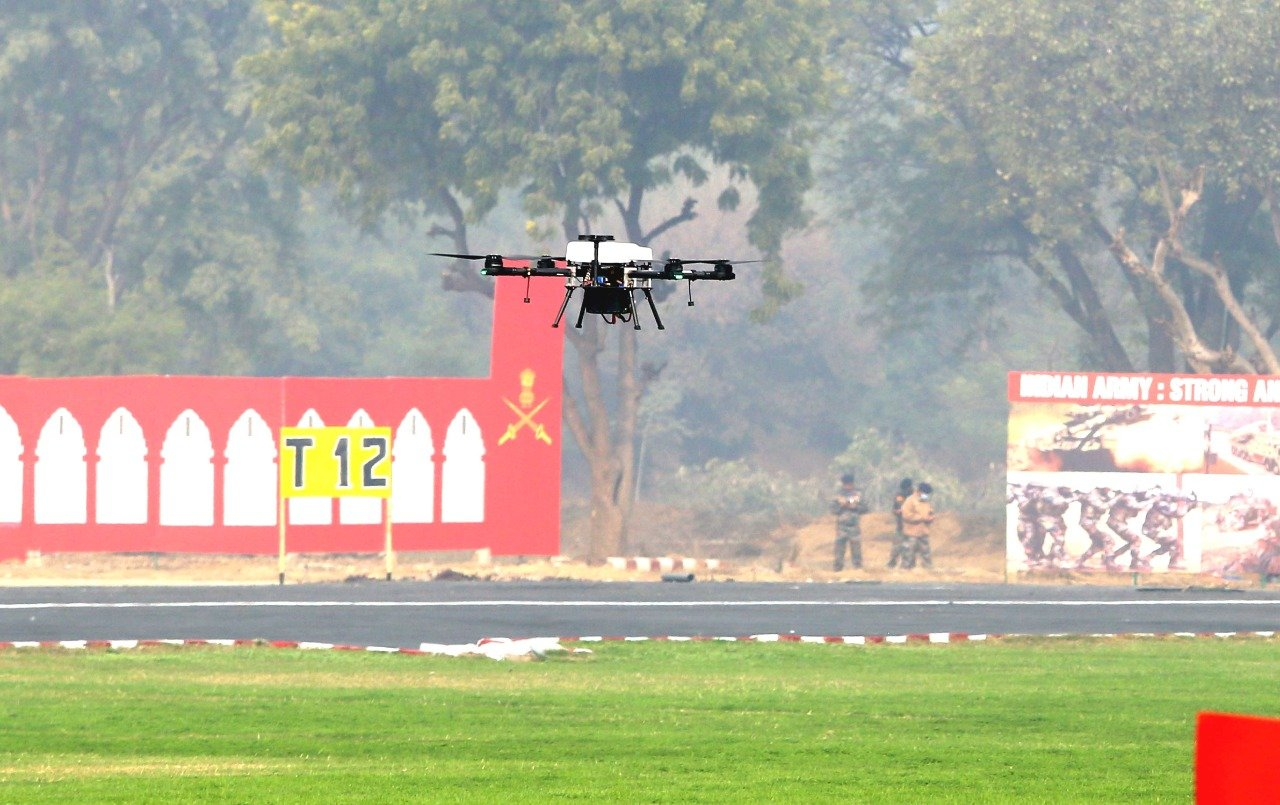 Logistics and supply chain management: AI can help improve the efficiency and reliability of the military logistics and supply chain by optimizing routes, inventory, maintenance, and delivery. AI can also enable greater private sector involvement in this domain by building trust and transparency.
Data management and enhanced ISR (Intelligence, Surveillance, and Reconnaissance) capabilities: AI can help process and analyze the vast amounts of data collected by the military every day to provide more actionable intelligence and situational awareness. AI can also provide greater on-field support for human warfighters by augmenting their decision-making and communication. AI systems can also be used for physical ISR, especially in harsh terrains and weather conditions, such as the Himalayas or the Indian Ocean.
Weapon systems: AI can enhance the efficacy and accuracy of existing weapon systems and even lead to a new class of weapons, such as autonomous or semi-autonomous drones, missiles, tanks, vessels, and robots. However, this is also the most controversial and ethically challenging use of AI in military operations, as it raises questions about the legality and morality of delegating lethal decisions to machines.
Training and simulation: AI can help create realistic and immersive training and simulation environments for military personnel to hone their skills and prepare for various scenarios. AI can also help design wargames and strategies based on data-driven insights and scenarios. For instance, India is developing a Wargame Research and Development Centre (WARDEC) in New Delhi with the help of Rashtriya Raksha University (RRU) and Tech Mahindra to use AI for wargaming.
Issues needed to be addressed
Data quality and security: AI systems depend on large amounts of data to function effectively. However, data quality, availability, and security are often compromised in the military domain due to various factors such as legacy systems, interoperability issues, cyberattacks, human errors, etc. Therefore, there is a need to ensure that the data used by AI systems is accurate, reliable, relevant, and secure.
Ethical and legal implications: AI systems pose ethical and legal dilemmas for the military use of force, especially when it comes to autonomous weapons. There is a lack of clarity and consensus on who is accountable and responsible for the actions and outcomes of AI systems in warfare. There is also a need to ensure that AI systems comply with the principles of international humanitarian law (IHL) and human rights law (HRL), such as distinction, proportionality, necessity, etc.
Human-machine interaction: AI systems need to be designed and deployed in a way that enhances human performance and trust rather than replaces or undermines it. There is a need to ensure that human operators have adequate control, oversight, understanding, and feedback from AI systems. There is also a need to address the psychological and social impacts of AI systems on human operators, such as stress, fatigue, moral injury, etc.
Initiatives to promote AI in Defence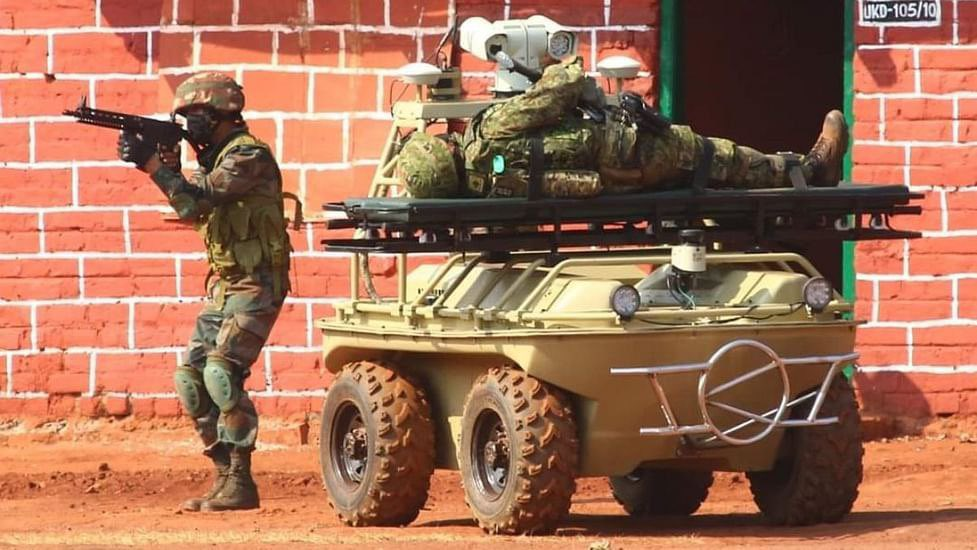 Defence India Startup Challenge (DISC): This is a program under the Innovations for Defence Excellence (iDEX) initiative that aims to foster innovation and entrepreneurship in the defence sector by inviting startups to solve specific problem statements identified by the armed forces. The sixth edition of DISC was launched in May 2021 with 11 problem statements related to AI.
Defence Artificial Intelligence Council (DAIC): This is a high-level body chaired by the Defence Minister that oversees the implementation of AI projects in defence. The DAIC was formed in 2018 as part of the recommendations of a task force on the strategic implementation of AI for national security and defence.
Defence Artificial Intelligence Project Agency (DAIPA): This is an agency under the Ministry of Defence that executes AI projects for defence in the Armed Forces.
Conclusion
Artificial Intelligence has emerged as a game-changer in the Indian Armed Forces. It has the potential to transform the way the forces operate and enhance their capabilities in various areas. As the country faces complex and diverse threats, AI can provide critical support in addressing these challenges. With the government's focus on promoting AI-based technologies in defence, the future looks bright for the Indian Armed Forces.