Kalyan Chaubey, who took command of the AIFF on Friday, stated that a "time-based roadmap" will be prepared and put into action for Indian football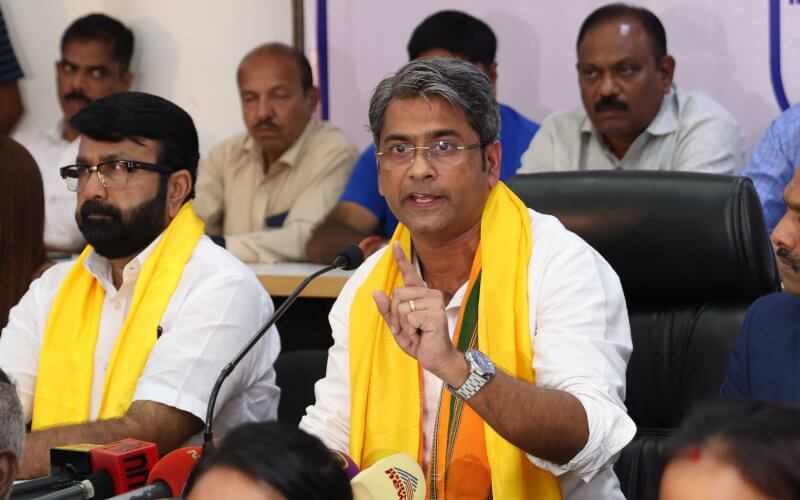 KEY HIGHLIGHTS
Kalyan Chaubey beat former India captain Bhaichung Bhutia for the post of AIFF president
Chaubey said his organization will work with stakeholders to establish "sustainable solution"
Chaubey held a detailed conversation about the Golden Baby League (GBL), which is run by the AIFF
Kalyan Chaubey, president of the All India Football Federation (AIFF) , stated on Sunday that his organization will work with stakeholders to establish "sustainable solutions" that would meet the needs of the game in the country.
Kalyan Chaubey, who took command of the AIFF on Friday, said a "time-based roadmap" for Indian football will be created and implemented.
He said India is a diverse nation, therefore any measures for improving football must be adapted to meet our needs. There isn't a ready-made explanation for that. The most crucial step is to engage in inclusive conversations to find practical answers to our own football-related problems.
Kalyan Chaubey stated during the three-day edition of the Global Soccer Conclave that AIFF will help the process and ultimately strategize a time-based roadmap to ensure the empowerment of the football ecosystem in every state.
He added, there are no quick fixes for the issues affecting the country's football, but the AIFF will continue to search for a successful solution.
He stated in a statement made public by the AIFF that youth development, excellent human resources and above all accountability can finally produce winning performance within the pitch as well as outside.
He further said, If there may be difficult obstacles to overcome, the newly chosen committee has the requisite expertise to do so. He guarantees that there will be sustainable solutions and that they will produce outcomes.
He assured that the organization had already begun to move in that direction in which they created various high-power committees to suggest the solutions that they are looking for.
On Saturday, Chaubey held a detailed conversation about the Golden Baby League (GBL), which is run by the AIFF, and how to get more young people interested in playing football.
Chaubey stated that he plans to actively involve the executive committee members in the smooth operation of the AIFF administration.
In the statement in which Chaubey stated that he decided to allocate two executive committee members for each department of the AIFF administration.
He believes that this decision will not only facilitate the department's efficient operation, but it will also bring all stakeholders together and guarantee a better understanding of the challenges from all perspectives.