Air India has placed an order for a record 470 aircraft from Airbus and Boeing, at a list price of $70 billion. The airline plans to fund the deal with a combination of internal cash flow, equity, and sale and leaseback. The CEO of Air India, Campbell Wilson, said that the airline has "enormous" potential and is working on becoming a significant international player. The new aircraft will start entering the fleet from the end of this year through the end of the decade, enabling the airline to transform its fleet and power significant network and capacity expansion.
Air India
The airline's order includes 250 planes from Airbus and 220 from Boeing, including 70 wide-body aircraft. However, in a now-deleted LinkedIn post, Air India Chief Commercial and Transformation Officer Nipun Aggarwal announced that the deal with the aircraft manufacturers includes 370 options apart from an order of 470 planes. This means that the airline could buy 370 additional aircraft at the same price as the first set of 470 aircraft. When asked about exercising the option to purchase another 370 planes, Wilson said they don't have a timeline and will evaluate the market.
The funding for the purchase of 470 aircraft will come from a combination of sources, including internal cash flow, shareholder equity, and sale-and-leaseback of aircraft, Wilson told reporters at a press conference. He added that they will explore other opportunities such as the sale and leaseback of aircraft, and there is likely to be a combination of various sources.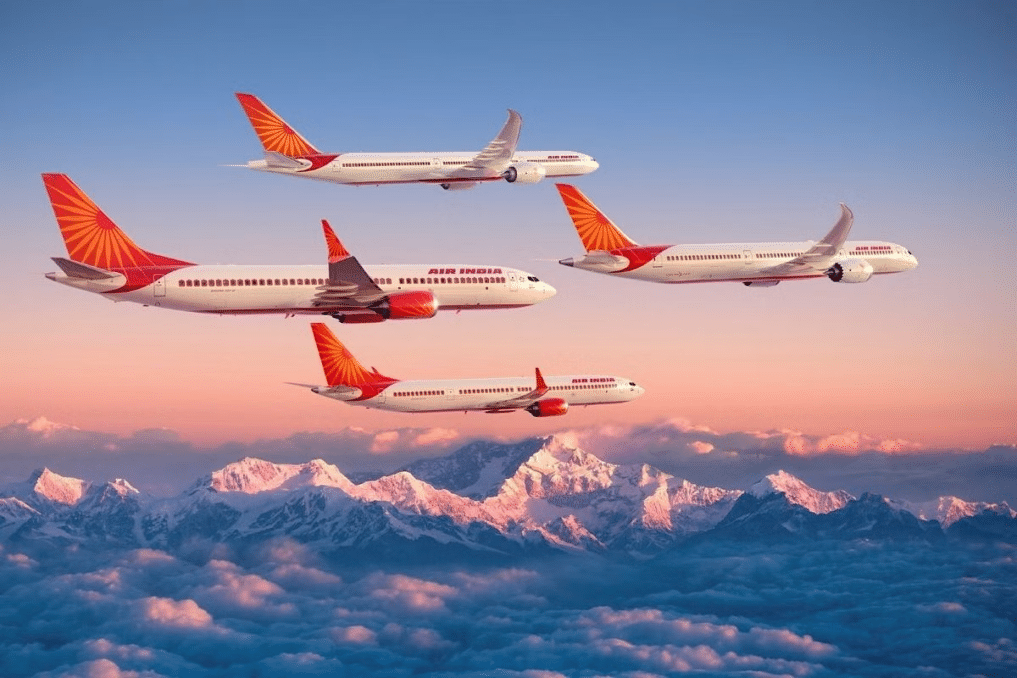 Wilson said that Air India's new planes will enable the airline to take advantage of India's attractive economic growth, significant population, attractive demographics, and geography that is suited for international aviation connectivity. India is perfectly placed to capture changes in the supply chain infrastructure, and there is a large and affluent diaspora that is looking forward to getting connectivity to the home market.
According to Wilson, all six wide-body A350s will join Air India's fleet this year. While noting that the opportunity for Air India, as well as India, are really quite unprecedented, he said that the Maharaja brand is something that the airline would like to retain. "Maharaja is something that we want to be part of the future of Air India. It is very well loved and will be part of our future," he said.
Wilson also provided updates on the integration of Vistara with Air India, saying that the process is underway and is now awaiting approval from the Competition Commission of India (CCI). The integration of Air India Express and AIX Connect, earlier known as AirAsia India, is also underway.
Regarding Air India's workforce, Wilson said that around 1,500 people took VRS (Voluntary Retirement Scheme) in the offer made last year, which was about 43% of those who were eligible to do so. He added that the airline sees enormous potential and will provide huge opportunities for professionals to realize their ambitions. Last week Air India announced that it will hire over 4200 cabin crew and 900 pilots. The airline is inducting 500 cabin crew each month.
"Air India has embarked in probably the greatest transformation in aviation history" Wilson added.