Today, Bharti Airtel introduced an unlimited data plan for customers of its fifth-generation (5G) cellular services, intensifying its conflict with Mukesh Ambani-owned Reliance Jio.
The telecom provider announced in an exchange filing that it is abolishing the data use cap from all current plans. All postpaid customers and prepaid consumers with data plans costing Rs. 239 or more would be eligible for the promotion, according to Airtel.
Airtel is now providing an opportunity for its users to experience 5G technology with the launch of the Unlimited 5G Data offer. Customers who have a compatible plan, a 5G-enabled device, and access to the Airtel 5G Plus network can now enjoy unlimited 5G data without any restrictions.
To take advantage of the "Unlimited 5G Data" promotion, the subscribers simply need to launch the company's Airtel Thanks app. It can be seen in the area for profiles. It will have a banner that can be seen on the home page and in other places.
 It is crucial to remember that only in places with 5G networks will users be able to access an unlimited amount of 5G data. Unlimited 5G Data will be available to prepaid subscribers during the duration of the pack. It is valid for postpaid clients until the creation of their subsequent bill.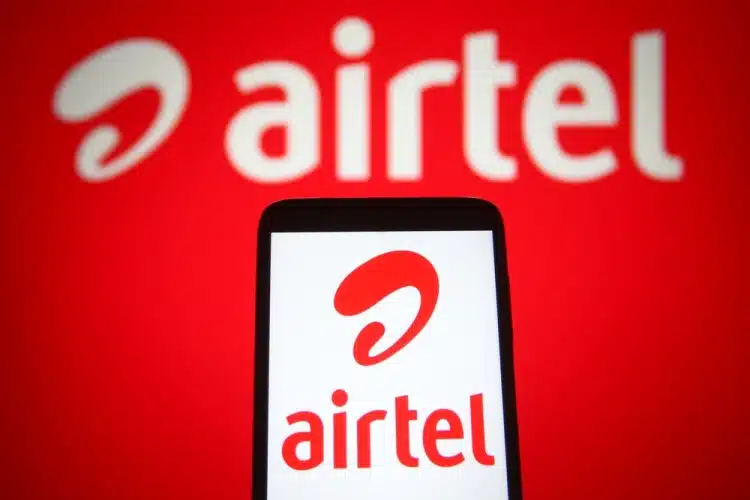 The move comes as Reliance Jio has been rapidly expanding its 5G network across the country and gaining a significant market share. A new set of postpaid family and individual plans featuring unlimited 5G data, WiFi calling, OTT subscription advantages, and international roaming were recently introduced by Reliance Jio.
Airtel is now stepping up its game to stay ahead of the competition and maintain its position as a major player in the Indian telecom industry.
According to the firm, Airtel 5G Plus is currently accessible in around 270 Indian cities. Nonetheless, Reliance Jio claims to have built out its 5G network in 365 Indian cities, thus it lags far behind. By the end of 2023, Jio promises to have 5G available all across the nation. On the other hand, Airtel declared that it would be made available in all cities by March 2024.
To market Airtel 5G Plus, the name under which it offers 5G services, they has started a multi-media campaign. Since Airtel and Reliance Jio started rolling out 5G services in October 2022, this is the first significant marketing effort by a telco in support of those services.
Vodafone does not yet offer 5G services, but Jio and Airtel, the top two telecoms in India, are battling for customers with their most recent products.
According to recent reports, Airtel has expanded the national rise in basic prepaid prices to all 22 circles. The company raised the base pricing of its prepaid plans by as much as 57% late last year. According to the article, which cited a top corporate executive, the action is an obvious attempt to increase its ARPU above the Rs 200 mark. A crucial performance indicator for telcos is the ARPU.
After the price increase, Airtel's entry-level monthly recharge plan for prepaid customers in all 22 circles starts at Rs.155.
Overall, Airtel's unlimited 5G data offer is a bold and strategic move that aims to position the company as a major player in the 5G space. With its superior technology, reliable network, and attractive pricing, The company is well-positioned to compete with Reliance Jio and capture a significant share of the Indian telecom market.