Maharashtra's political landscape has been shaken once again as Ajit Pawar, NCP leader, took oath as Deputy CM for the 4th time yesterday.
With Ajit Pawar shifting allegiance from Maha Vikas Aghadi (MVA) to BJP and Shivsena-led National Democratic Alliance (NDA), dynamics have changed.
However, With the scales of power tilting, alliances reshaping, and strategies being redrawn, the biggest question looms: Who will emerge as the biggest winner, and who will bear the brunt as the biggest loser?
What Has Happened Till Now?
After trying to gain control over the party for months, Ajit Pawar finally got the backing of enough MLAs to split the Nationalist Congress Party and become deputy CM in the Eknath Shinde government.
Earlier in May, Ajit Pawar had tried to break the party too but Sharad Pawar, astute as ever, swiftly responded to his nephew's plan by announcing his own resignation.
He strategically conveyed that this move would signify a generational shift and allow the party cadre to decide whether to align with the BJP. However, the 82-year-old leader reversed his decision, citing respect for the sentiments of the masses.
This development followed Ajit Pawar's brief stint as Deputy Chief Minister in 2019 when he aligned with the BJP for a mere four days.
Having been outsmarted by his uncle on two occasions earlier, Ajit Pawar made sure he doesn't fail for the third time. The Baramati MLA got further support this time from veteran NCP leaders Praful Patel, Chhagan Bhujbal, and Dilip Walse-Patil.
Praful Patel who is a Rajyasabha member and is rumored to join the Narendra Modi cabinet at the center said, "We are the NCP and that is what we are doing. We will decide now…today is the first day after swearing-in, we will see. The central minister is not a question right now, we have not discussed anything about Delhi, we have only discussed the formation of our government in Maharashtra."
Ajit Pawar's camp claims the support of 40 MLAs. However, only 30 were present at the oath-taking ceremony. The breakaway faction needs the support of at least 36 MLAs to counter the anti-defection law.
Who Are the Biggest Losers?
Supriya Sule
Supriya Sule, the daughter of Sharad Pawar, finds herself in the most challenging position following Ajit Pawar's split from the party. As Ajit Pawar's cousin, Supriya Sule's political fortunes are intricately tied to the dynamics within the Pawar family.
Ajit Pawar's move to form a separate faction within the party poses a significant setback for Supriya Sule, as it potentially weakens her standing within the party and diminishes her influence.
With junior Pawar gathering support from key party leaders, Supriya Sule may face difficulties in maintaining her position and consolidating her political base.
Uddhav Thackeray
After losing his own party to Eknath Shinde last year, Uddhav Thackeray had been looking towards Sharad Pawar for support and a potential remedy to stabilize his political position.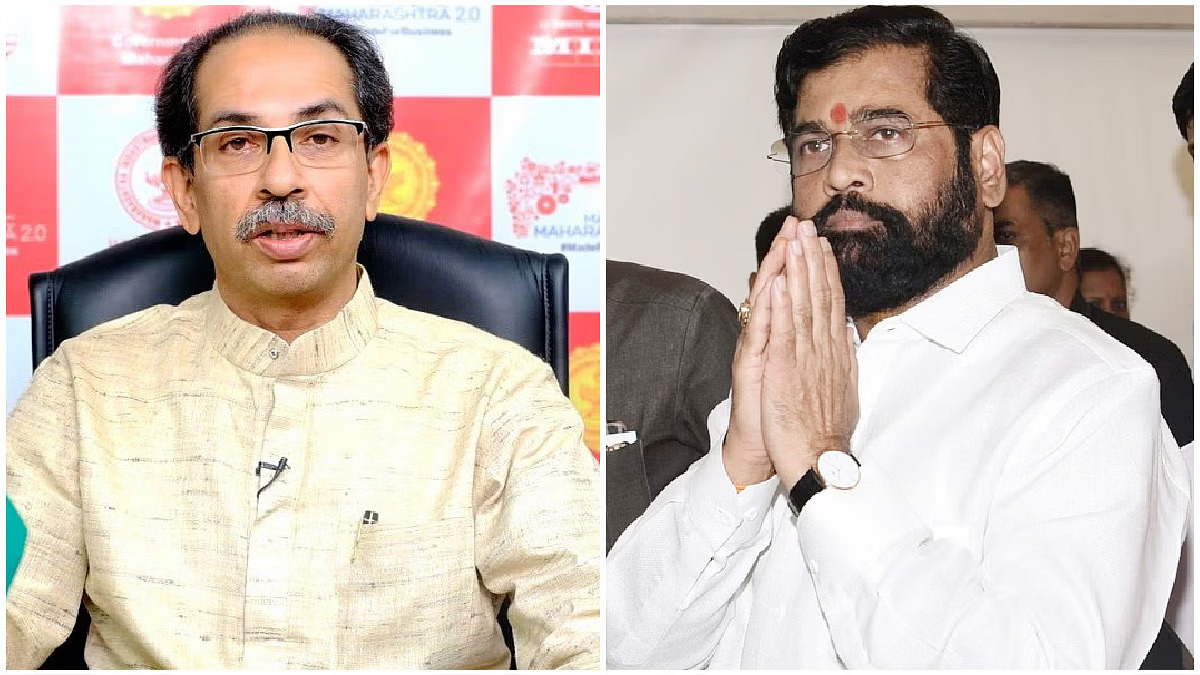 However, Ajit Pawar's departure from the NCP deals a blow to Thackeray's hopes of forging a stronger alliance with the Pawar-led party. This further weakens Uddhav's position and diminishes his options for political consolidation.
Sharad Pawar
As the patriarch and founder of the NCP, Sharad Pawar has dedicated his life to building and nurturing the party. Ajit Pawar's departure represents a significant blow to Sharad Pawar's leadership and his efforts to maintain party unity.
At the age of 82, senior Pawar isn't getting any younger. However, it's important to note that the dynamics of Maharashtra politics can rapidly evolve, and while Sharad Pawar may face short-term challenges due to Ajit Pawar's split, his political acumen and experience cannot be underestimated.
He has weathered storms before and has a history of adapting to changing circumstances. The future will reveal how Sharad Pawar navigates this crisis and attempts to restore stability within the NCP.
Devendra Fadnavis
While the short-term gain may seem significant for Devendra Fadnavis and BJP, this is actually a huge setback for the former Chief Minister. This new power dynamic puts Fadnavis in a precarious position, as both Shinde and Ajit Pawar now hold influential positions within the government and may vie for the top position in the alliance.
Fadnavis, who had briefly served as Chief Minister alongside Ajit Pawar during the controversial 2019 alliance, must now contend with the possibility of being overshadowed within his own coalition.
This will also create a challenge when the three parties will sit to decide on seat sharing formula in upcoming elections. In the old Shivsena-BJP coalition, BJP was the dominant player. However, the two new parties come with more ambitious leaders who will not shy away from asserting their dominance.
The Biggest and Unexpected Winners
Ajit Pawar
Taking oath as Deputy CM for the fourth time, Ajit Pawar has once again gained a prominent position within the state government, enabling him to shape policies, wield power, and further his own political ambitions.
Under Sharad Pawar's leadership in NCP, it was becoming clear that Ajit will always have to be the second player. Supriya Sule becoming working president of the party last month was also a big setback for him.
But with this move, he has strengthened his personal positioning and has once again become a formidable force to be reckoned with.
Praful Patel and Chhagan Bhujbal
Both Patel and Bhujbal were facing legal scrutiny from agencies such as the Enforcement Directorate (ED) and Central Bureau of Investigation (CBI) in multiple money laundering and scam cases.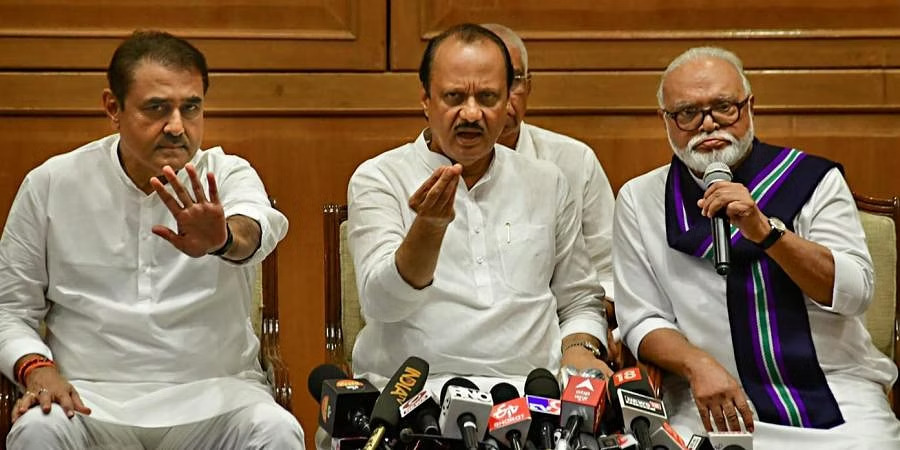 However, with their support for Ajit Pawar's faction, they may potentially gain protection and leverage within the new political setup. Their association with the ruling coalition could provide them with a shield against ongoing investigations and help solidify their positions, offering them a renewed sense of security and influence.
Congress Party
This could come as the biggest surprise for many of you but the biggest and long-term winner of this political development could be the Congress party.
Previously, the Congress had been losing ground in Maharashtra's political landscape, becoming the fourth-largest party in the Assembly. Within the MVA government, it held inferior cabinet berths as decisions were primarily dominated by Sharad Pawar and Uddhav Thackeray.
However, with both leaders now weakened, Congress has the opportunity to assume a leadership role.
As the second-largest party in the Assembly and the largest within the MVA, it can demand more seats in future elections and even put forth its candidate for the Chief Minister position if the alliance secures victory. It will be interesting to see what steps Rahul Gandhi, Mallikarjun Kharge, and Maharashtra Congress take in the near future.
What's Next for Sharad Pawar and MVA?
MVA has now announced Jitendra Ahwad as Leader of Opposition (LoP). Ahwad, a Sharad Pawar's loyalist said, "These leaders should not forget the party made them ministers in the past 25 years. Now, they are deserting their leader (Sharad Pawar) in his twilight years."
Meanwhile, NCP supremo Sharad Pawar has reached Yashwantrao Chavan, his political mentor, and Maharashtra's first Chief Minister, Samadhi Preeti-Sangam in Karad. He is expected to address a huge gathering in Satara today.
It will be interesting to see what Sharad Pawar says and what happens next in this political drama.