The Empire State Building, one of the most iconic landmarks in New York City, is set to dazzle in the magical hues of Hogwarts House colors on September 27th. The occasion? The 25th anniversary of the first publication of J.K. Rowling's "Harry Potter and the Sorcerer's Stone" in the United States. This enchanting celebration promises to transport fans of the beloved wizarding world into a realm of wonder and delight.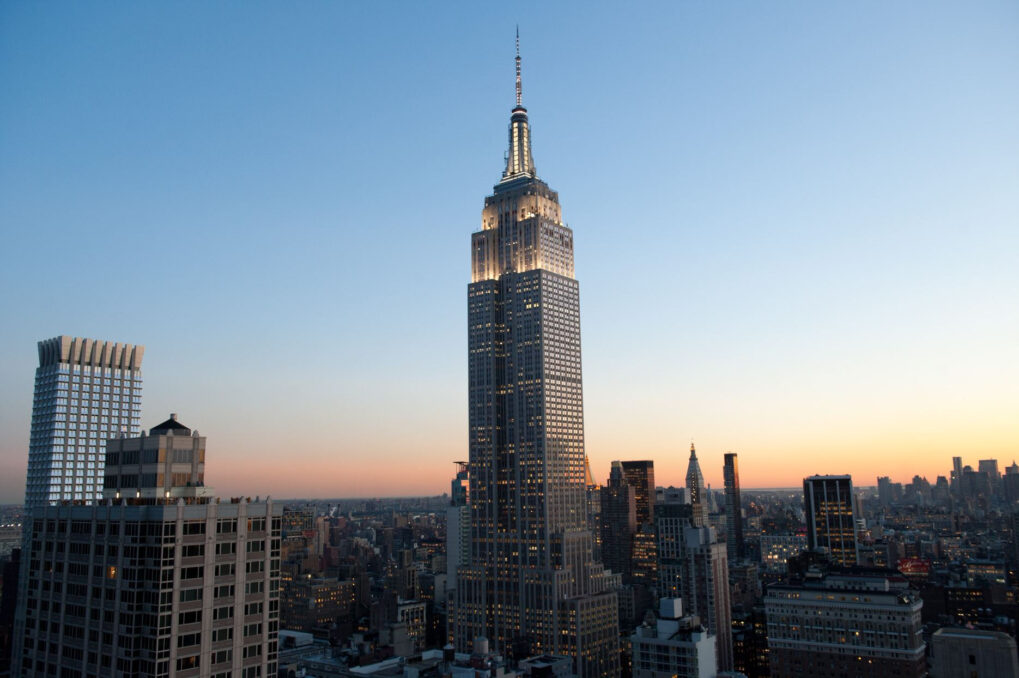 Table of Contents
A Magical Illumination
On the evening of September 27th, as the sun sets, the Empire State Building will be transformed into a mesmerizing display of light, adorned in the distinctive colors of the four Hogwarts Houses: Gryffindor red, Slytherin green, Hufflepuff yellow, and Ravenclaw blue. This enchanting spectacle is sure to capture the hearts of Harry Potter fans far and wide. For those unable to be present in person, a live cam of the Empire State Building will be available, allowing fans from across the globe to partake in this magical event.
A Magical Pop-Up Experience
The festivities continue on the 86th Floor Observation Deck of the Empire State Building, where a magical pop-up cart awaits. Hosted by Scholastic in collaboration with the Empire State Building and Wizarding World franchise partners, this whimsical experience offers guests a chance to relive the magic of the books.
– Free Books: Visitors who purchase tickets to the 86th floor Observatory from 2:00 PM to 5:00 PM EST will receive complimentary copies of the anniversary edition of "Harry Potter and the Sorcerer's Stone." This generous gesture ensures that fans, both old and new, can continue to embark on Harry's enchanting journey.
– Butterbeer Bliss: Complementing the literary delights, bottled Butterbeer, courtesy of Harry Potter New York, will also be on offer. For those who have dreamt of sipping on this wizarding world favorite, the 86th Floor Observation Deck is the place to be.
Dress the Part and Share the Magic
To enhance the magical atmosphere, guests are encouraged to dress up in their Hogwarts House attire. Whether you identify with the bravery of Gryffindor, the cunning of Slytherin, the loyalty of Hufflepuff, or the wisdom of Ravenclaw, this is the perfect occasion to showcase your house pride. Plus, you can capture the enchanting moments and share them on social media using the hashtag #HarryPotter25 for a chance to be featured on the Empire State Building, Scholastic, and Wizarding World social channels.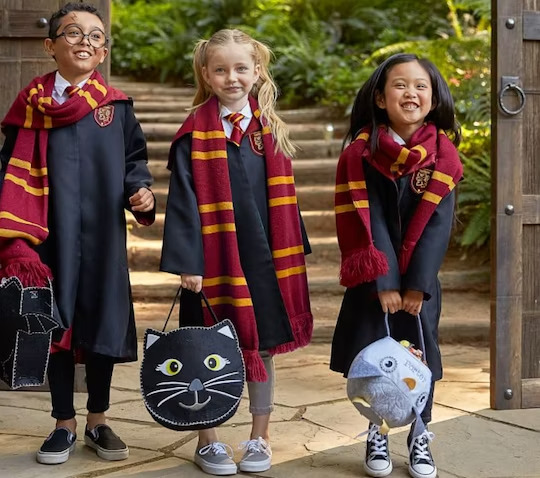 A Literary Legacy
Scholastic, the world's largest publisher and distributor of children's books, proudly marks the 25th anniversary of the publication of "Harry Potter and the Sorcerer's Stone." This remarkable series has not only enthralled generations of readers but has also left an indelible mark on popular culture. With a staggering 600 million books sold worldwide, eight blockbuster films, a critically acclaimed stage play, enchanting theme parks, and much more, Harry Potter's legacy continues to flourish.
Stay Informed and Connected
For those eager to stay updated on all the Empire State Building's illuminations and events, simply text CONNECT to 274-16 for real-time updates. Whether you're a New Yorker or a fan from afar, you can ensure you never miss a moment of the magic.
About the Empire State Building
The Empire State Building, often dubbed the "World's Most Famous Building," stands tall at 1,454 feet above Midtown Manhattan. The recent $165 million reimagining of the Empire State Building Observatory Experience has elevated the visitor experience to new heights. With a dedicated guest entrance, an interactive museum featuring nine galleries, and a redesigned 102nd Floor Observatory boasting floor-to-ceiling windows, visitors can embark on a journey through the building's iconic history and its enduring place in pop culture.
The 86th Floor Observatory, offering a 360-degree, open-air view of New York and beyond, continues to be a must-visit attraction, beloved by millions of visitors annually. The Empire State Building has received numerous accolades, including being named "America's Favorite Building" by the American Institute of Architects and the world's top travel destination by Uber.
It also clinched the #1 spot as the top attraction in the U.S. for two consecutive years in Tripadvisor's 2023 Travelers' Choice Awards. Notably, it holds the distinction of being Lonely Planet's #1 New York City attraction in its Ultimate Travel List.
Since 2011, the building has been powered entirely by renewable wind electricity, and its diverse floors are home to a range of office tenants and retail establishments, including LinkedIn, Shutterstock, STATE Grill and Bar, Tacombi, and Starbucks. To learn more and purchase Observatory Experience tickets, visit esbnyc.com or follow the Empire State Building on social media.
Harry Potter New York: A Wizarding Wonderland
Harry Potter New York is the world's exclusive official Harry Potter flagship store located in the heart of New York's Flatiron district. This enchanting store boasts a vast array of magical products, including several exclusive items only available in New York. Additionally, it offers enchanting photo opportunities and interactive experiences for Wizarding World enthusiasts.
Of course, no visit to Harry Potter New York is complete without a stop at the Butterbeer Bar, where you can savor the wizard's drink of choice, indulge in Butterbeer ice cream, and relish a range of magical sweet treats.
Harry Potter New York is just one of the many enchanting experiences within Warner Bros.' expanding Wizarding World portfolio, which includes Warner Bros. Studio Tour London – The Making of Harry Potter, Warner Bros. Studio Tour Tokyo, and Platform 9¾ retail shops. To discover more, visit www.harrypotterstore.com.
In conclusion, the Empire State Building's celebration of Harry Potter's 25th anniversary promises to be a magical experience for fans of all ages. With its dazzling light show, free books, Butterbeer, and the opportunity to dress in Hogwarts House attire, this event captures the enduring enchantment of the wizarding world and ensures that Harry Potter's legacy lives on for generations to come.