Jonny Bairstow's replacement, Alex Hales, has been added to England's T20 World Cup squad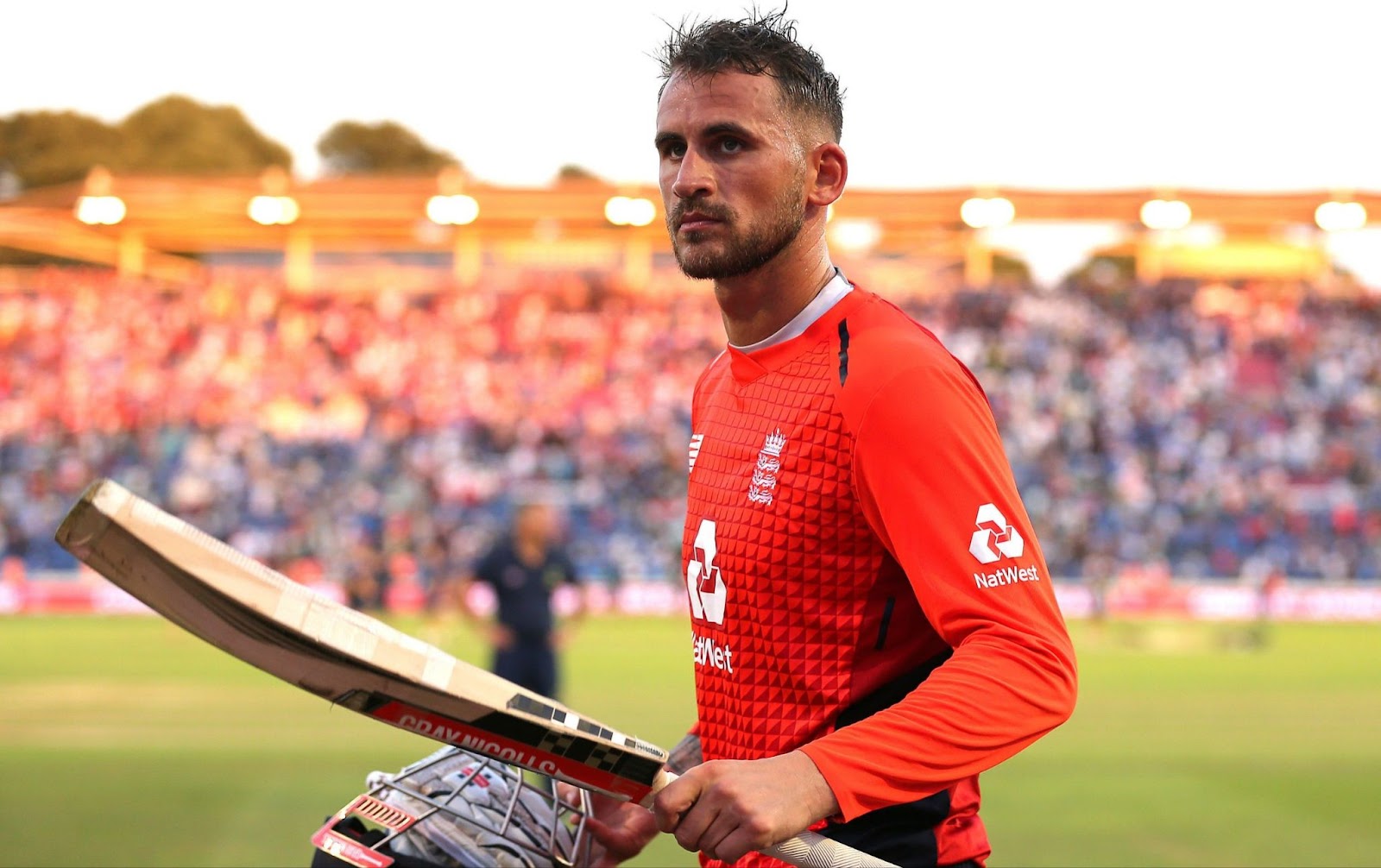 KEY HIGHLIGHTS
Alex Hales replaced Bairstow in the T20 World Cup squad
The last time Alex Hales played for England was in 2019
Alex Hales has played 141 international matches for England
For the first time since he was dropped from the lineup before the 2019 ODI World Cup, Alex Hales has earned a comeback by England. He has been selected to take Jonny Bairstow's place for the men's T20 World Cup in Australia, as well as the next Pakistan tour which begins next week.
Alex Hales
Hales, 33, was reportedly on the verge of being recalled for the original squads as the selection committee thought about alternatives of Jason Roy, who had been benched after a protracted stretch of poor performances. The chance occurred once more as a result of the unusual injury suffered by Bairstow last week, who has been sidelined for a number of months after fracturing his leg while slipping on a golf course.
The decision to recall Hales was made after the team's management had clearly changed its stance toward him, especially in the wake of Eoin Morgan's retirement. After declaration that Hales had failed two tests for recreational drugs prior to the 2019 World Cup, the former England captain vehemently opposed his return, accusing him of showing "complete disregard" for the squad's ideals and causing "a lack of trust between Alex and the team."
England skipper, Ben Stokes himself responded in a guarded way when asked on the eve of the third test against South Africa about the reunion with Hales in the world cup and he said At the end of the day, everyone wants to help England win the World Cup. Winning the World Cup is his objective, same goes with the Alex's and everyone who is on that team.
It's an injury that offers another person a chance. Because of what happened to Jonny, they were forced to call up another player, and Alex is undoubtedly one of the players in the T20 format that bowlers don't want to be bowling at. Alex is undoubtedly one of the finest T20 players in the world. Everybody wants to win a World Cup.
Since making his debut in 2011, he has played in 60 T20Is overall, averaging 31.01 with a strike rate of 136.65. He hit a match-winning 116 not out from 64 balls against Sri Lanka in Chattogram in 2014 to win the T20 World Cup in Bangladesh, making him the first player from England to score a T20I century.