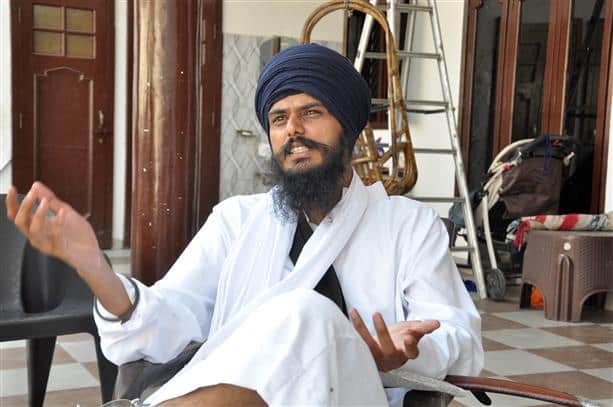 According to the intel documents the Khalistani supporter and 'Waris Punjab De' chief Amritpal Singh was brought to Punjab from Dubai by Pakistan's ISI. A massive search procedure has been launched by the Punjab police to get Amritpal Singh arrested. Amritpal Singh and his supporters are on the run as said by Punjab police on Saturday.
At least 78 members of 'Waris Punjab de' have been arrested and some are detained for questioning.
Amritpal Singh has already been declared a fugitive. Police had nabbed his 2 cars and arrested his gunman Daljeet Singh Kalsi who also handled Amritpal Singh's finances. Daljeet Singh was arrested from Gurgaon.
Jalander police commissioner in an interview with a leading news agency said that Amritpal Singh is on the run and yet to be arrested and the legality of all his weapon is being checked.
The security in Punjab has been increased as police launched a major crackdown against Amritpal Singh. He escaped the police when his convoy was intercepted by the police in Jalandhar district. The Punjab police had tightened the security in several places and suspended internet and SMS services in the state till Sunday noon. Amritpal was last seen speeding and escaping in a bike as said by the police officials.
The Waris Punjab De (WPD), which is led by Amritpal Singh and was the subject of multiple criminal cases, was the target of the police's "major state-wide cordon and search operations (CASO)" in the state.
The police operation was taken a day before Amritpal Singh's "Khalsa Wahir," procession from the Muktsar district was scheduled to begin. A day after the G20 meetings in Amritsar came to an end and on the day of the musician Sidhu Moosewala's death anniversary, police took action against Amritpal Singh. According to insiders, the state government postponed taking action against him until after the G20 meeting.
Amritpal Singh's hometown of Amritsar saw a significant deployment of security personnel in the area of Jallupur Khera for the operation.
In a press conference, his father Tarsem Singh stated that he was unaware of whether or not his son had been detained. Singh claimed that he cooperated the police to conduct a search of his home.
The police response, he claimed, was "unjustified," and he claimed that his son was weaning the young person off of drugs.
Nine firearms, including one.315 bore rifle, seven 12 bore rifles, one revolver, and 373 live rounds of various calibers have so far been found during the statewide operation, according to the police.
According to a police spokeswoman, WPD members are involved in four criminal cases including the effort to kill, the attempt to sow class strife, the attack on police officers, and the obstruction of the lawful performance of public officials' duties.
According to him, a FIR from February 24 has been filed against WPD members in connection with the attack on the Ajnala Police Station.
Ajnala Incident and arrest of Lovepreet Singh Toofan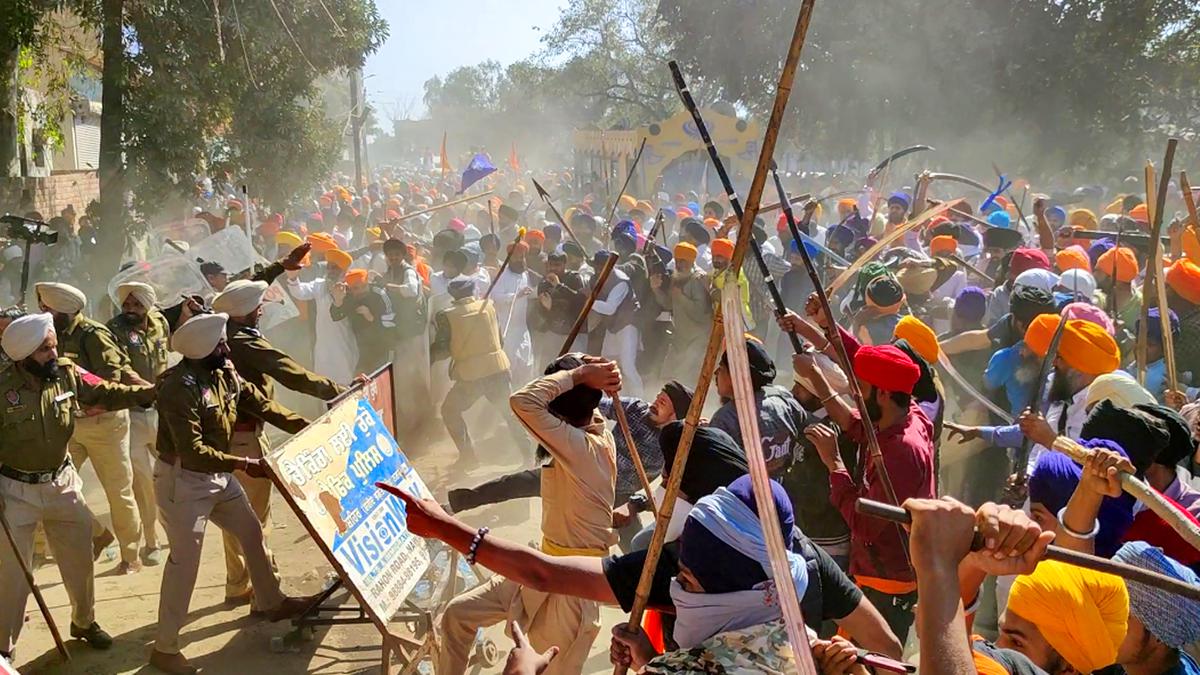 Amritpal and his supporters clashed with police at the Ajnala Police Station outside of Amritsar last month in order to free one of Amritpal's aides. Some of the supporters were armed with swords and weapons.
Following the event, in which six police officers, including one with the rank of Superintendent of Police, were hurt, the state's AAP government came under heavy criticism and was accused of caving in to extremists.
Ajnala Police Station received a complaint from a guy in February of this year claiming that the extremist preacher's followers had abducted and assaulted him. Against Amritpal Singh and six of his supporters, a FIR was filed. A close friend of Amritpal who was later detained by police in connection with the case is Lovepreet Singh Toofan. Amritpal Singh warned to drop the charges following which 100 of his followers attacked the police station.