Australia's new Prime Minister was sworn on 23rd May,2022, before the Quad summit in Tokyo. Anthony Albanese, the new Prime Minister, looks forward to working with India and the Quad.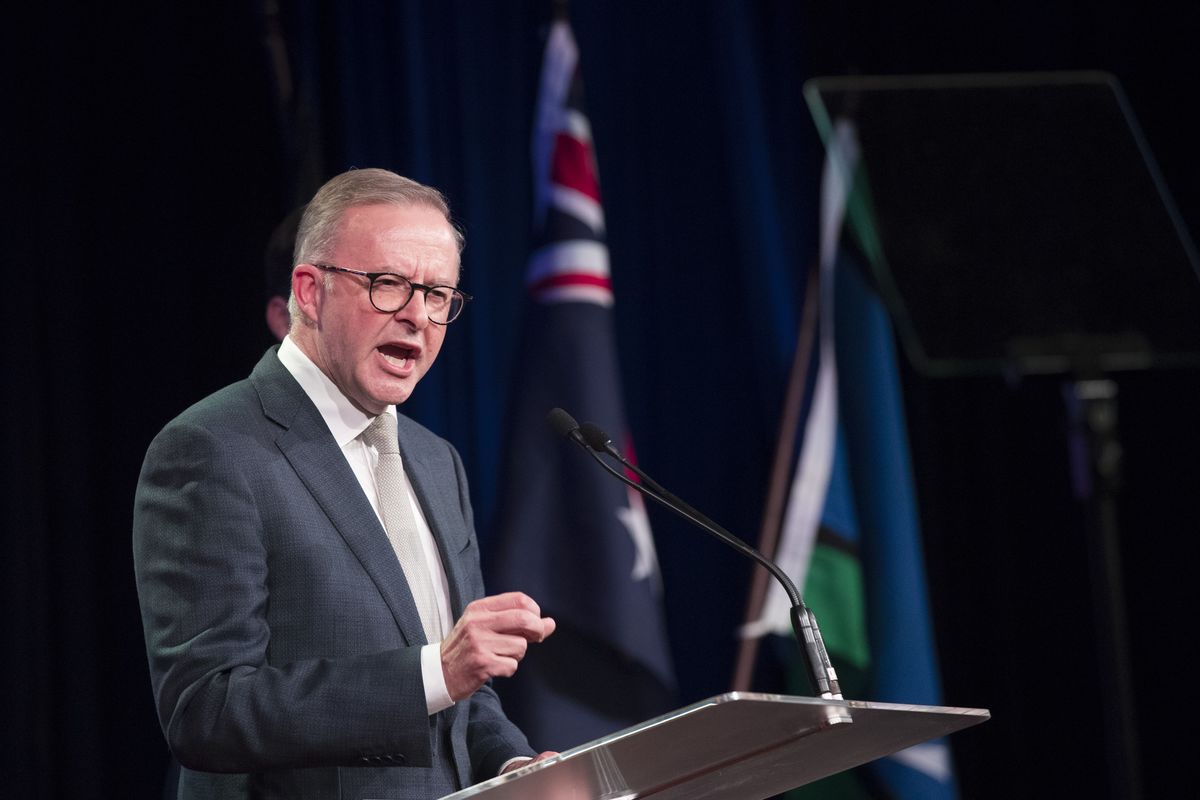 Yesterday, Anthony Albanese swore as the new Prime Minister of Australia. His center-left Labour party defeated Scott Morrison's conservative coalition on Saturday. After his swearing in, Anthony Albanese departed for the Quad Summit in Tokyo. Both US President Joe Biden and the Indian Prime Minister Narendra Modi congratulated him . On his part, Albanese gave commitments to deepen economic and strategic ties with India during the elections. He also promised to further people to people links with India.
Anthony Albanese is No Stranger to India
According to the Australian High Commissioner to India, Barry O' Farrell, Anthony Albanese is familiar with India. He said: "Albanese is no stranger to India having travelled the country as a backpacker in 1991". He had also led a parliamentary delegation to the country in 2018.
Albanese's gestures towards India is in continuation with the policies of his predecessor, PM Scott Morrison too had looked forward to strengthening Indo-Australian Comprehensive Strategic Partnership (CSP). The CSP calls for mutual cooperation on the basis of common interests and shared values of democracy and rule of law. Both nations have a mutual commitment of cooperation against major challenges like Covid-19. They also have a shared commitment towards greater engagement in the Indo-Pacific region to create a free, open, rules based Indo Pacific region. Almost naturally, this implies challenging Chinese hegemony in the area.
Anthony Albanese and USA
US President, Joe Biden had called Albanese on Sunday upon his victory in the elections. The White House said Biden congratulated him and underlined the strength of their mutual alliance. Biden had also expressed deep appreciation for the prime minister's commitment for their mutual alliance. Consequently, it was also reflected in Albanese's departure for Tokyo immediately after his swearing in. Following, Biden, He has recently said that Russia must "pay the price" for it's brutal invasion of Ukraine
China's Shadow Looms Large on Australia
So far climate change has been an issue Albanese has been stressing. He has promised to make Australia a "renewable energy superpower". Also he aims to slash Australian carbon emissions to 43% by 2030. But national security too has assumed some importance. China once previously made ex Prime Minister Kevin Rudd leave the Quad. Rudd's policies were reversed by his successor Julia Gillard. Scott Morrison too have taken a hard line on China during the Covid pandemic. This years election in Australia has seen accusations of Chinese interference. Under such circumstances, Albanese too has taken a strong stance against China. "The Chinese Communist party has changed, it's more forward leaning, it's more aggressive. That means Australia off course must respond," he said in a recent leader's debate. However, there are pro-Chinese voices in the Australian Labour party, yet national security and Chinese aggressive presence in the Indo-Pacific region remain concerns.
(Inputs, the Tribune,BBC,Bloomberg,CNA, the Hindu)
---
Read More – Anthony Albanese appointed as Australia's PM ahead of the Tokyo summit