On Monday, Apple Inc. introduced the third generation of its AirPod wireless earbuds, replete with "spatial audio" features, on October 18. Apple also launched the new MacBook Pro line on Monday, October 18.
In terms of design and computational performance, it represents a significant improvement over the Intel Core-i chipset-based MacBook Pro.
Airpods Max
On Monday, Apple Inc. unveiled the third version of its AirPod wireless earphones, complete with "spatial audio" capabilities and a $5-per-month streaming music service.
According to Apple, the new AirPods are also sweat-resistant and water-resistant for usage during workouts. They will include specific sound capabilities formerly seen in the higher-end AirPods Pro. Apple has announced that the new AirPods will cost $179 and will begin arriving next week.
The new AirPods have some of the significant features of the AirPods Max and Pro versions, such as Adaptive EQ, which adjusts sound in real-time based on how the AirPods fit in the user's ear.
Its inward-facing microphone detects sound, and then Adaptive EQ, driven by computational audio, adjusts the low and mid frequencies to compensate for what may be lost owing to fit variations.
It also provides spatial audio. The new AirPods can position sound all around the user by using powerful spatial audio algorithms and directional audio filters to modify the frequencies that each ear hears slightly.
Users of the AirPods 3 can also enjoy a three-dimensional theatre-like experience, with sound placed virtually anywhere in space.
With Dolby Atmos, users can also enjoy a multi-level experience with dynamic head tracking, music, video, etc., and even Group FaceTime calls feel more immersive than the previous iteration.
It also has a new skin-detect sensor that detects whether the AirPods are in the ear, in a pocket, or on a table and pauses playback when they are removed. Moreover, beam-forming microphones improve sound quality by filtering out background noise. 
This is important for giving a hands-free experience when calling 'Siri' to control volume or shift tracks without moving the hands. Furthermore, the AirPods 3 will provide six hours of listening time and up to 30 hours of total listening time when used with the charging case.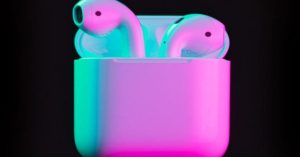 MacBook Pro
Apple announced the new MacBook Pro range on Monday, October 18.
It is a substantial advance over the Intel Core-i chipset-based MacBook Pro in design and computing capability.
The new model will come in two sizes: 14.2 inches and 16.2 inches. They have a Liquid Retina XDR display, and it uses the same mini-LED technology as the newest iPad Pro.
It has a 1,000 nit constant, full-screen brightness, and a 1,600 nit peak brightness, as well as a 1,000,000:1 contrast ratio. The 14.2-inch display has 5.9 million pixels, while the 16.2-inch panel has 7.7 million pixels.
The new MacBook Pro series, like the iPhone 13 Pro series, includes ProMotion technology. Depending on the job, such as browsing the internet or video editing a 4K movie, the display's refresh rate may be dynamically changed from 10Hz to 120Hz.
The new MacBook Pro has a Magic Keyboard with a double-anodized black well that beautifully accentuates the illuminated glyphs on the keys and a full-height function row.
Apple has added physical function keys, including a more significant escape key, and removed the Touch Bar, restoring mechanical keys' familiar, tactile sensation.
Apple offers two processor choices for the MacBook Pro series: M1 Pro and M1 Max.
Both claim a significant improvement in terms of performance, graphics processing speed, and battery life.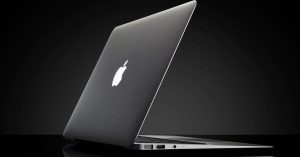 The new M1 Pro silicon has an up-to-10-core CPU with eight high-performance cores, two high-efficiency cores, and a GPU with 16 seats. It offers up to 70% faster CPU performance than the M1 and 2x better GPU performance.
The new M1 Pro also supports up to 32GB of fast unified memory and has a memory bandwidth of up to 200GB/s, roughly three times that of the M1.
M1 Pro has a ProRes accelerator in the media engine, enabling astonishingly rapid and power-efficient video processing, and it is designed to speed up pro video operations drastically.
The M1 Max features the same powerful 10-core CPU as the M1 Pro but double the GPU cores.
M1 Max also includes an improved media engine with two ProRes accelerators for even better multi-stream performance.
Consequently, professionals can edit up to 30 streams of 4K ProRes footage or seven streams of 8K ProRes video in Final Cut Pro, more than a 28-core Mac Pro with Afterburner.
 "For the first time on any Mac, film editors may grade colour in HDR on 8K ProRes 4444 video while miles away from the edit bay," Apple noted.
In terms of battery life, the 14-inch device offers up to 17 hours of movie playback, seven hours longer than the previous.
The new MacBook Pro is made of 100% recycled aluminium, 100% recycled tin in the solder on its main logic board, and 100% recycled rare earth elements in all magnets for the first time in a Mac laptop.
The new MacBook Pro models will be offered in India with two CPU options: M1 Pro and M1 Max. They are available for purchase at apple.com/in/store, and customers will be able to purchase them from select Apple Stores and Apple Authorized Resellers beginning October 26.