Ebola outbreak in Uganda was reported on September 19, 2022, hitting 59 days the mark as of today. The Ebola virus at spread is said to be identified as the Sudan strain which has caused cumulative death cases of 55 and confirmed cases of 141, as per an update on November 14.

Vaccines are available for the Zaire strain of the Ebola virus, whereas the Sudan strain is rare thus not much research done on its vaccination. The Zaire strain has caused an outbreak in 2014, in West Africa, where 11000+ deaths were reported. The Government officials of the health ministry of Uganda and members of the Global Outbreak Alert and Response Network (GOARN) implemented all the safety protocols for containing the spread of the virus.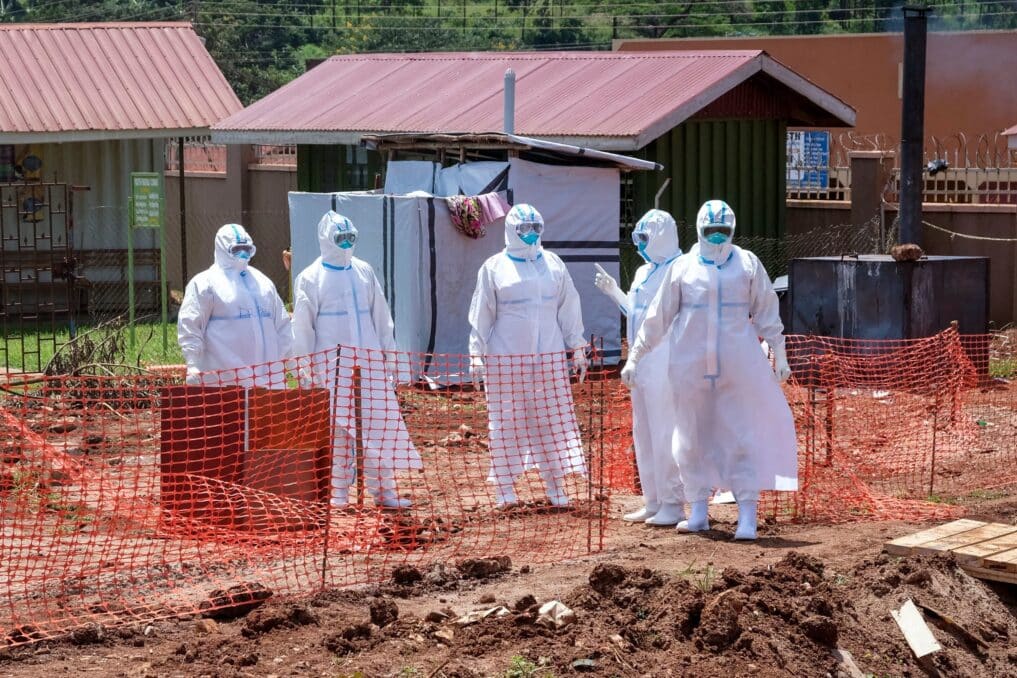 Vaccine for Sudan Ebola Virus (SUDV)
The WHO's Director General has stated that vaccination intended for the strain in Uganda has been designed by a convened panel of researchers. Three vaccines are formulated and are said to arrive in Uganda for their evaluation before being licensed. However, the spread of the virus is almost restrained by other safety measures, where 73 are in the recovery phase and only 1 new case is noted in the last 24 hours (as of Nov 14).
Ebola Virus Affected Regions in Uganda
Districts in Uganda with confirmed Ebola virus cases are Wakiso, Mubende, Masaka, Kyegegwa, Kassanda, Kampala, Kagadi, Bunyangabu, and the ninth district was added to the list the last week. Also, 2 districts have not shown new cases in the past 2 days. The partners in infectious disease are track of active contacts of 855 people with a follow-up rate of 89%, besides 13 in active admission.
Vaccine a Boon in Long Run
Due to the decreasing trend in the spread, it can be controlled without vaccines in Uganda, but nevertheless, vaccines are a safe bet for the long run to tackle Ebola outbreaks. The declining number of cases will impact the study of the three experimental vaccines in trials resulting in fewer people taking the shots to monitor and record the data. Also, vaccine manufacturing brand
Gavi accorded with Merck
to produce 300000 doses of vaccine candidates for research.
Ebola Virus is a deadly infectious disease that can be controlled with precautions, vaccinations, and safety protocols to stop the spread.