Asia cup 2023: Pallekele International Cricket Stadium: Yesterday was India vs Pakistan match, in which India won the toss and choose to bat first. But due to persistent rain in Kandy made it impossible to continue further. Till now in match the last over India stop was at 48.5 scored 266 runs.
Where India kept struggling against Pakistan by quality pace attacker of their team. Top players lining departed first with Rohit Sharma, Virat Kohli, and Shubman Gill who also collapsed early. The match had started off with top-noted players lined up. But, further Indian captain Rohit Sharma, knock down at 5th over with (11); Virat Kohli knock out in the seventh over scored (4). Next few minutes were in 14.1 over India scored 66/4. Both the Indian captain Rohit Sharma and Virat Kohli were knocked out by Shaheen Afridi, with his dreadful pace bowling.
Next up on no' 4 we saw Shreyas Iyer who scored (14) but, it hadn't been the same for even lefties pacer. Took over wickets of India's top-scorer Hardik Pandya (87); Ravindra Jadeja (14); and Ishan Kishan (82). Though India might had struggled to score 250 runs ultimately, but managed to set a target of 267 run for Pakistan.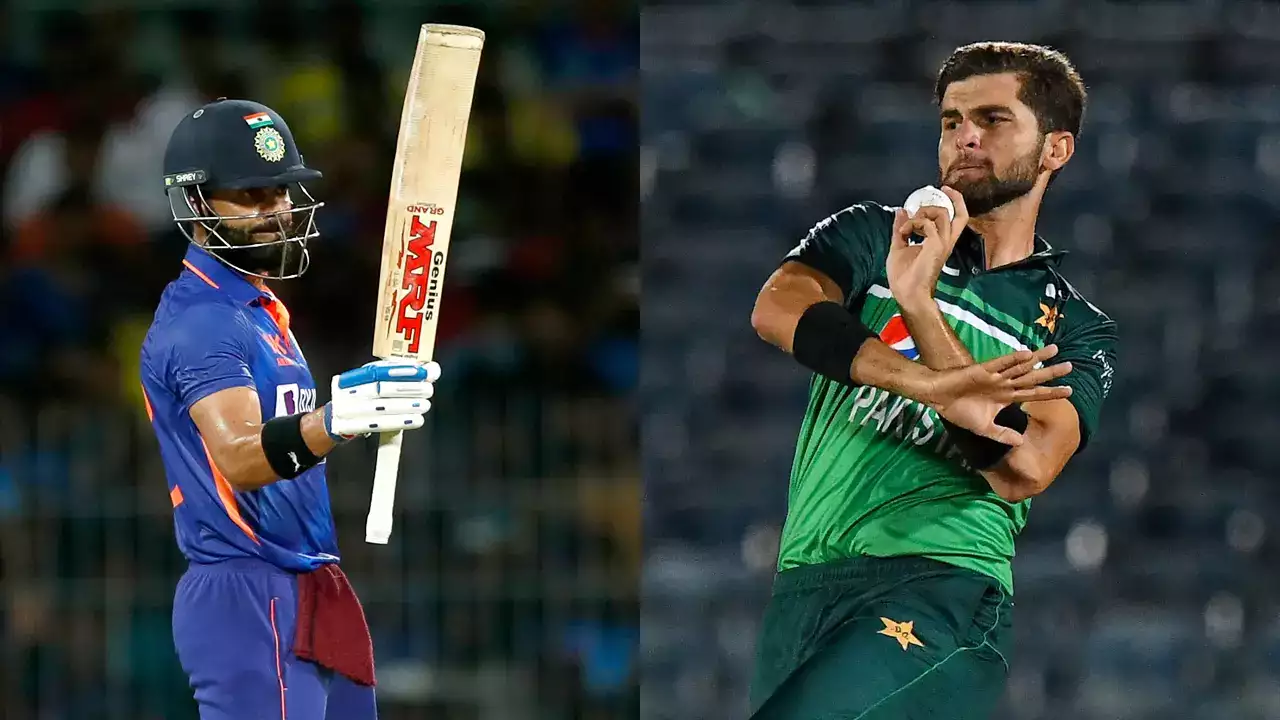 Gautam Gambhir's alarming statement of India's batting line-up
In the Asia Cup 2023 match after witnessing such performance of Indian cricket team, from the commentary room we heard some not so satisfied statement by none other than Gautam Gambhir our India's World Cup Hero. He clearly specified on the Indian batting position of senior players.
His stated – "Ishan Kishan' form was like he scored a half-century opening while in West Indies. In toughest position, senior batsman should be positioned, instead of any youngsters. If one has to be on no'4 that should have been either Rohit Sharma or Virat Kohli, they should have taken the tough job instead give the youngsters their natural position to excel in it." – Gautam Gambhir while commentary, Saturday.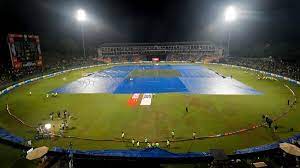 Rain being the spoilsport for the match's 2nd innings in Asia Cup 2023
There were so many delays in the match, as rain being the sole spoilsport. Then second innings couldn't be resumed as it all got washed out.
But in the first innings Kishan (82/81 balls) and Pandya (87/90 balls) tried their best and kept Pakistan bowlers aside with a (138 runs/ 5 wickets) 141 balls. Until like in the 14.1 overs where Pakistan united forces, left-arm Shaheen Afridi accounted Rohit Sharma and Virat Kohli earlier and the Haris Rauf joined and reduced India to 66/4 in 14.1 overs.
Hypothetically, it was slightly unacquainted job from both Hardik Pandya and Ishan Kishan, who generally are the best scorer of the team and usually love to batter or wallop towards the bowlers. Though yesterday, in the Pallekele where it always had drizzle some strong effective bowling attacks, Indian team pairs on the pitch would have restraint their shots making inclination. Extra patience and being selective towards each shot choice was much needed yesterday.
Shaheen Afridi (4 for 35); Naseem Shah tested off-stump awareness outside and Haris Rauf (3 for 58) strike with in heavy balls but it didn't effect that much towards the Indian team.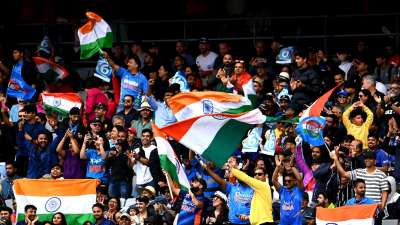 Asia Cup 2023: IND sparkle in anticlimax game against PAK
IND vs PAK match of Asia Cup 2023 ended in an anticlimax way before the 2nd innings as the rain prevailed so much it determined the match to be delayed and all the players be in dressing room after not further resuming with the match's 2nd inning of highly-awaited Asian Cup 2023 confrontation in Pallekele stadium.
India, were bowled for 266/ 48.5 overs, choose to bat first and shared a strong match experience with the Pakistan. Rohit Sharma while being interviewed in media conference had shared that – "Like Shaheen, Naseem, and Rauf we don't have them in our nets" said by Indian Captain Rohit Sharma on the evening of the match.
Indian batters had issues against the stride and for the lefties especially. In consequences, while in nets one finds that the batters are practicing opposite the side-angle throw down. And bowler like Jaydev Unadkat, Pradeep Sangwan, Khaleel Ahmed and Aniket Chaudhary. Though Afridi bowled 140 plus which none of them did.
The 25 minutes of break due of rain turned down 15 for no loss, gave Afridi the chance to have the length again that he was bowling. First two ball was to poked on them at a length and then as it was set up the third ball to went on a length to hooped in and unsure Rohit. Virat Kohli to walked in 3rd position in line up. And melt a cover drive off Naseem Shah. But after Afridi on the next over, he was unenthusiastic as he castled him.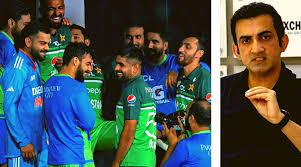 Gautam Gambhir raises eyebrows with his thoughts on IND – PAK Friendship: "Dosti Bahar Rehni Chahiye"
Gautam Gambhir wasn't delighted seeing India and Pakistan team engaging in friendly conversation during Asia Cup 2023, Saturday.
As the rain took over the match the score delayed as the 2nd innings yet to be played. But in this mean time, Gautam Gambhir wasn't pleased by seeing the friendly encounter within the opponent team members on the stadium.
In the mid game show over Star sports Gambhir' made his statement over this – "As they represent more than 140 crores people and it unacceptable to be seen with the opponent team members. Such gestures shouldn't be revealed outside.
Playing on a national field you are supposed to be in boundary reaction on showing your friendship outside. This is very important because all those friendships could wait, as you're representing a nation" … further he adds "These days you should see them as rival instead engaging in fist bumps and patting each other – states a friendly match instead.