Former Indian Cricket team Captain Virat Kohli is on the verge to breaking Master Blaster Sachin Tendulkar's world record. There is so much chances that Virat Kohli will break the record in the three match ODI series against Sri Lanka. Kohli team will meet Sri Lanka Cricket team in the series at Barsapara Cricket Stadium on Tuesday.
In 2022, Virat Kohli is in his batting form and performing well for the team. He had score big runs in many matches. So it's expected from him that he can break Sachin's world record against Sri Lanka Cricket team.
Virat Kohli starrer Team against Dasun Shanaka Sri Lanka Team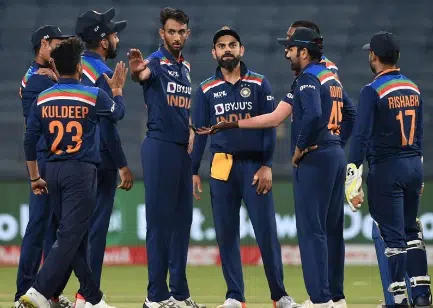 Former Indian Cricket Team Captain and skipper Virat Kohli will return to the game in the coming One Day International (ODI) series matches against Sri Lankan Cricket Team. Team India will play against Sri Lanka Cricket Team in the 1st ODI series which is three-match series which took place at Barsapara Cricket Stadium in Guwahati. After completing ODI century drought which lasted 1214 days during India's tour of Bangladesh, Kohli is going to break another big record of batting legend Sachin Tendulkar in the 50-over format matches.
Sachin Tendulkar world record
Cricket legend and Former Indian Cricket Team player Sachin Tendulkar hit total of 20 ODI centuries at home in 164 matches. While on the other hand, Virat Kohli has registered 19 centuries at home in 101 ODIs. Run-machine Virat Kohli also hit 12,471 runs under his belt in ODI cricket matches. He only need to hit 180 more runs to register himself in the top 5 batsman of the all-time run-hitters in ODIs matches. Kohli has already broken the record of Kumar Sangakkara, Ricky Ponting, Sanath Jayasuriya, and Mahela Jayawardene only Sachin Tendulkar is the only player who's record not broken by any player yet.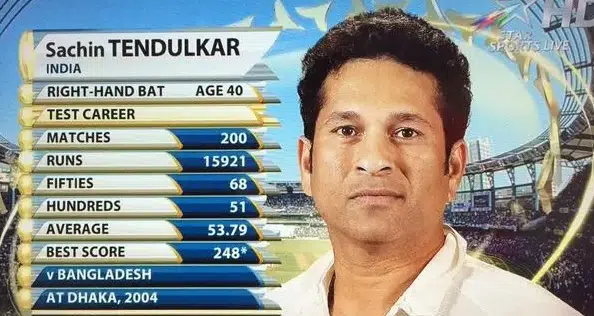 It's the interesting fact that, only Kohli and Tendulkar are the only player who have scored total of 8 centuries each against Sri Lankan Cricket Team in ODI cricket matches. Except both of them, none of the other player has slammed more centuries than them against Sri Lanka Team in the 50-over format matches. Batting legend Sachin Tendulkar scored total of 3,113 runs against Sri Lanka Team in 84 ODIs. While on the other hand, Virat Kohli has accumulated total of 2,220 runs in 47 ODI matches. Former Indian captain and skipper Kohli has registered 19 times 50-plus scores against Sri Lanka Team.
Cricket world record broken by Virat Kohli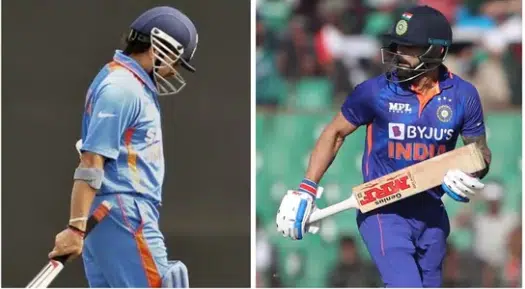 The former India Cricket team captain had broken record of batting legend Ricky Ponting when the 34-year-old player last scored a century in ODI cricket match. On Tuesday, it's expected that Kohli may be equalling Tendulkar's monumental record in ODIs. Batting legend and former Indian Cricket team player Sachin Tendulkar has the total number of 20 centuries in ODI cricket at home. While Virat Kohli is having 19 under centuries at the moment. If Kohli manage the triple-digit figure in the 1st ODI, then the former captain can equal Tendulkar's massive milestone record. And if he score another century, then he will break the world record of Bating legend Sachin Tendulkar.