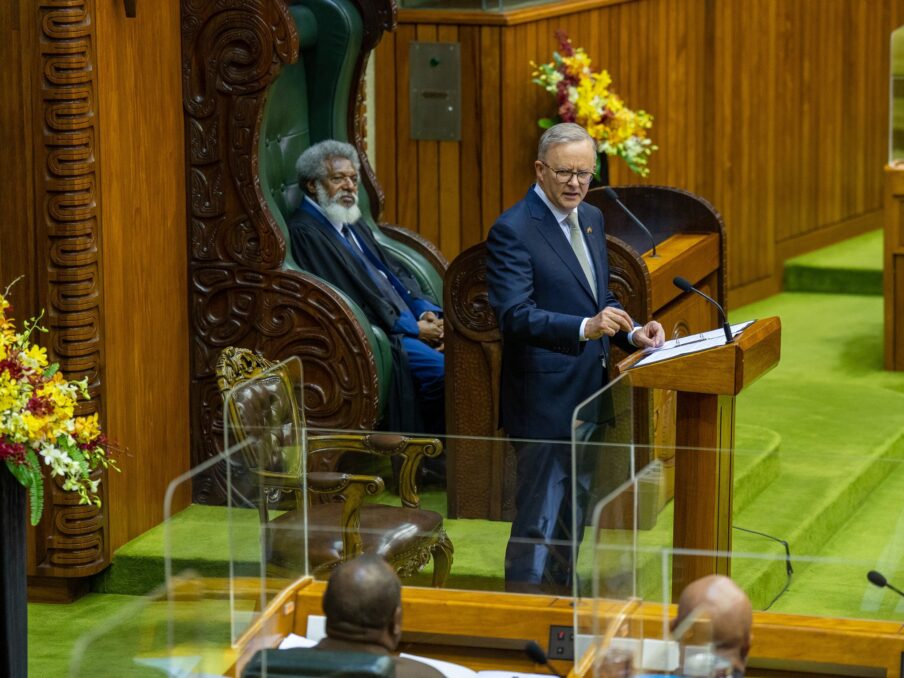 Australian PM, Anthony Albanese is set to visit Papua New Guinea, a first since 2018 and as per reports he will be pushing for a security agreement between Papua New Guinea and Australia, something that coils act as a 'Watershed Moment' in the newly emerging theatre of the Indo-Pacific. Albanese's 'commitment' to PNG and the group of Pacific nations in general can be seen as a top priority for the current Government in Australia and is shaping the dynamics in the region after certain developments that happened in the past.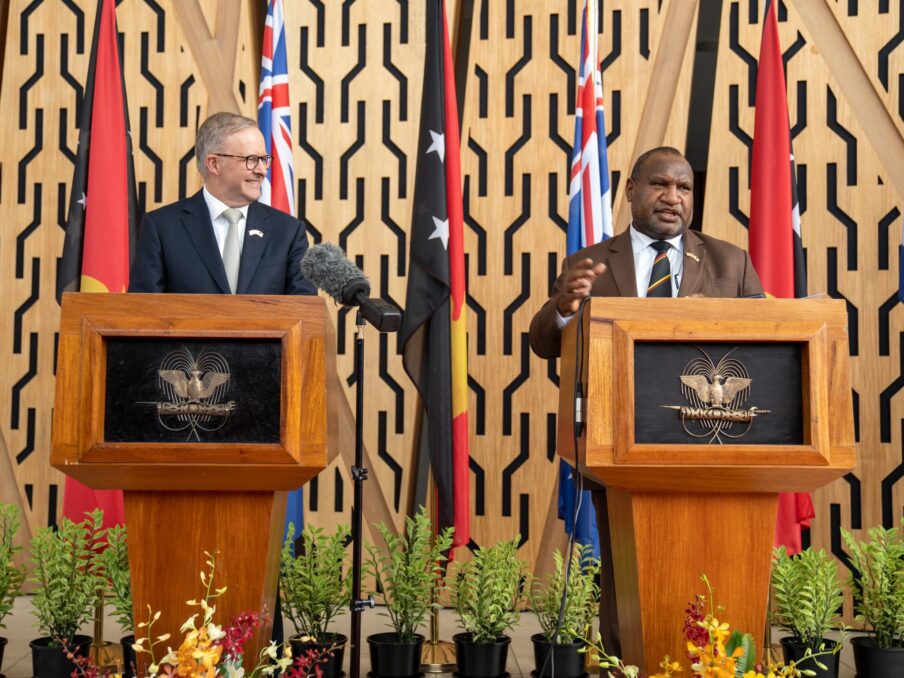 Anthony Albanese, the Prime Minister of Australia is in Port Moresby, the capital of Papua New Guinea where he had the chance to meet the  Prime Minister of Papua New Guinea,  James Marape after their recent elections. Albanese 'recognised the historic bonds'  and 'reaffirmed both countrie's commitment to democracy.' Along with pledging to work on Gender Equality opportunities, the Prime Ministers of Australia and PNG also gave a 'Statement of Commitment' on the upcoming 'Bilateral Security Treaty'.
This treaty, as per the a joint statement by Australia and PNG shall be a 'natural progression' in the existing security partnership between Canberra & Port Moresby. As of now, no details of the Security Agreement & its negotiations have been provided, the only thing that currently is in the Public Domain is the fact that this treaty is being negotiated by the Foreign Ministers of both nations and that both sides wish to close the same by June, 2023.
What makes this agreement so important for Australia ?
The Pacific is home to many island nations, these nations have a small population and fairly small economies. Thus these nations rely on a lot of external support when it comes to critical issues like Climate Change, Infrastructure and even Security. If one adds the strategic importance of these islands and the greed of geo-political hegemony of a few, things only get worse. This pretext has been dominating the diplomatic stage of the  Indo-Pacific, specifically the Pacific Islands as China tries to wade in and assert its dominance.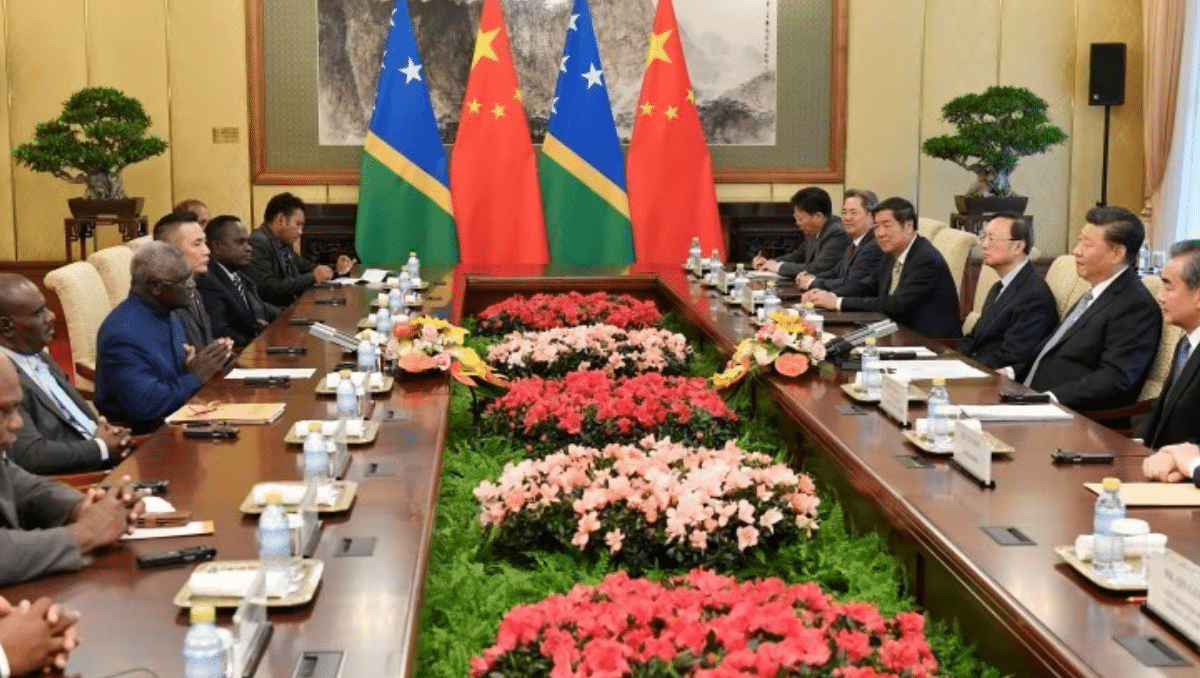 Recently, China secured a 'Security Pact' with Solomon Islands, which as per leaked documents states that Beijing could deploy Armed Police, Military Personnel and other law enforcement forces to assist the nation of Solomon Islands  in "maintaining social order, protecting people's lives and property, and providing humanitarian assistance."
There are two simple problems that arise because of this agreement, the first that this agreement seems to be farm more centred around 'intervention' rather than 'security', a deliberate mechanism to ensure a 'Pro-Beijing Regime' in the island and second, that this is happening right in the front-yard of Australia, 
Australia was quick to see the shift in its geo-political vicinity and through the security agreement with PNG, is actively taking charge of the security of the vulnerable Pacific Nations. Similarly this also comes at a time when Australia continues to step up to Beijing, a trend that started from the years when the likes of Tony Abbot, Malcolm Turnbull & Scott Morison were in power, something that has been continued by the current Albanese Government as they reach out to all nations around them, be it Indonesia, Papua New Guinea or Fiji and Tonga.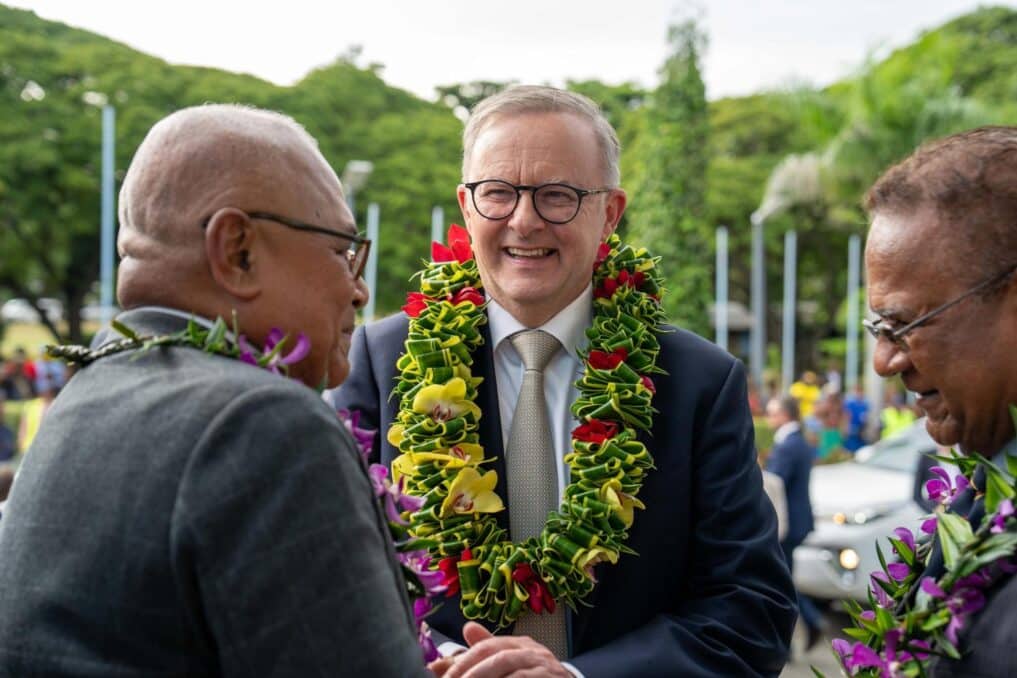 As a member of the Quad, a grouping with India, the United States of America & Japan, Australia as been vocal about Chinese interference in the Indo-Pacific, especially the South Pacific. The introduction of opaque agreements that are irked by a sense of  'interventionism' rather that 'security', is naturally a concern for Australia.
In contrast with security deal between China and Solomon Islands, the Australia-PNG agreement will be 'public and transparent', prime ministers vow, hence not just adhering to the principle of a 'Free & Open Indo-Pacific' but enshrining democracy and being a beacon for other Pacific island nations.