The first Labor administration in over a decade will be in place if Prime Minister Scott Morrison loses the May 21 federal election.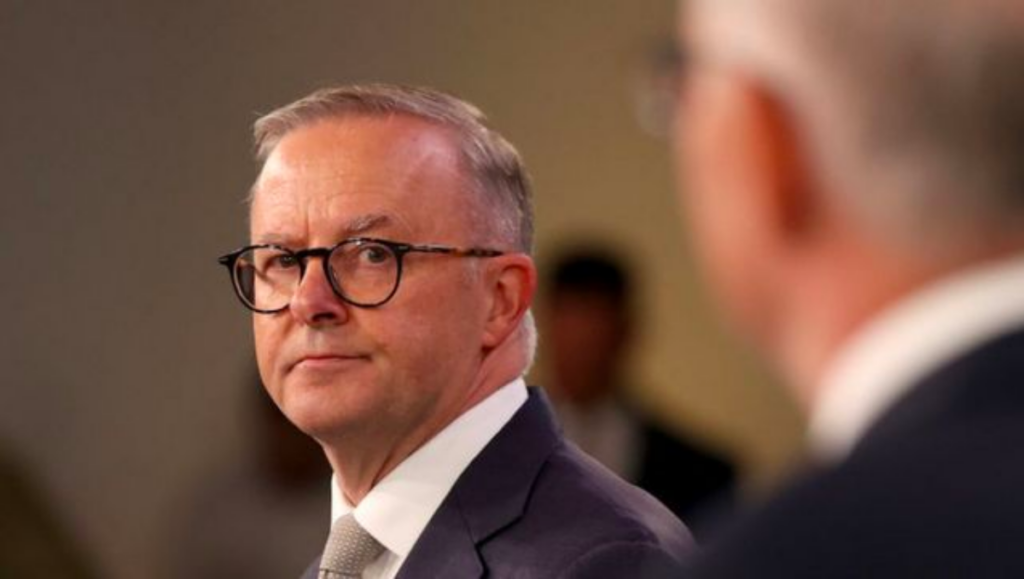 Anthony Albanese, one of the country's longest-serving lawmaker, has promised voters "renewal, not revolution" in his campaign to unseat the conservative Liberal-National alliance. His tenure as opposition leader has been defined by Covid-19 and doubts about his ability to connect with voters. 
Albanese, on the other hand, has attempted to exploit Morrison's pandemic reaction and apparent unpopularity. Along with the issues that have dogged the Morrison administration – notably the prime minister's ill-timed trip to Hawaii during the 2019-20 bushfire season – Albanese has chastised the government for tardy vaccine procurement, cost of living increases, and weak wage growth. 
Meanwhile, he is waging what is commonly seen as a "small target" campaign, focusing on modest programmes that are difficult to criticize while maintaining pressure on the incumbent.  Although opinion surveys were untrustworthy during the last election, they now show Anthony with a modest edge. 
Who is 'Albo'?
Anthony Albanese has built a reputation as a champion of Australia's universal healthcare system, an advocate for the LGBT community, a republican, and an ardent rugby league supporter. Albo, 59, was raised in social housing by a single mother on a disability pension. He frequently points to his background as the source of his progressive ideals. 
Albanese assumed his father died before he was born, but as a teenager, he discovered his mother had become pregnant while travelling in Europe with a married man – who was very likely still alive. He hunted out Carlo Albanese three decades later, going to Italy to see him and his half-siblings. 
Albanese stated that his mother, Maryanne Ellery, was adamant that he be given chances she never had. With her encouragement, he became the first member of his family to complete high school and enroll in college. He has stated that his public activity is motivated by the desire to create a better world for his own kid, Nathan. Anthony divorced his wife of 19 years in 2019 but is campaigning alongside lover Jodie Haydon. 
25 years as a Member of Parliament
Albanese was an active member of the Labor Party from an early age and worked in both federal and state politics until being elected to an inner-city Sydney seat on his 33rd birthday in 1996. However, he would have to wait a decade before getting a taste of government. 
He was appointed minister for infrastructure and transport in 2007 after Labor was swept to power under Kevin Rudd. He remained a powerful presence as the party entered a period of turmoil following Rudd's 2010 replacement by Julia Gillard. 
Main Agenda of Albanese
Anthony Albanese was a key voice in the Labor Party's left wing before becoming leader, but he has shifted his allegiance to the center since becoming leader. He has remained faithful to his Labor background, proposing to invest heavily in the country's problematic aged care system, reviving its manufacturing sector, providing affordable childcare, and improving female pay fairness. 
Labor has also pledged to holding a referendum on enshrining an Indigenous Voice to Parliament in the constitution – a consultative body that would allow Aboriginal and Torres Strait Islander people a say in how policies affecting them are developed. 
Mr. Albanese has emphasised, though, that he is "not woke" – an apparent appeal to more conservative supporters who abandoned the party in the 2019 election. This includes reversing his support for more strong climate change programmes while increasing his rhetoric against China and national security. He has also defended Australia's contentious policy of returning any asylum seekers coming by boat, something he previously opposed openly. His conservative critics have attempted to capitalize on the move by dubbing him "Each-way Albo." 
Anthony Albanese has also experienced a physical metamorphosis in recent years, dropping weight and introducing a new outfit, which he attributes to a vehicle accident in 2021. 
---
Published By – Chirag Agrawal
Edited By – Chavvi Chaudhary