Ganesh Chaturthi is a day when people come together to celebrate their love for Lord Ganesha with music, dance, vibrant ethnic attire, delectable sweets, and deep devotion. As this special day arrives, it often brings uncertainty about what to wear for the celebrations. However, fret not, as Bollywood's Gen-Z divas, such as Palak Tiwari, Tara Sutaria, Khushi Kapoor, Janhvi Kapoor, Ananya Panday, and more, are here to provide inspiration with their elegantly stylish ethnic outfits.
So, what are we waiting for? Let's dive right in and closely examine how the young and talented ladies of Bollywood are styling their exceptional suits. Let's get inspired for the upcoming Ganesh Chaturthi celebration. Are you on board?
5 Elegant Ethnic Outfits Worn by Bollywood's Young Actresses
Palak Tiwari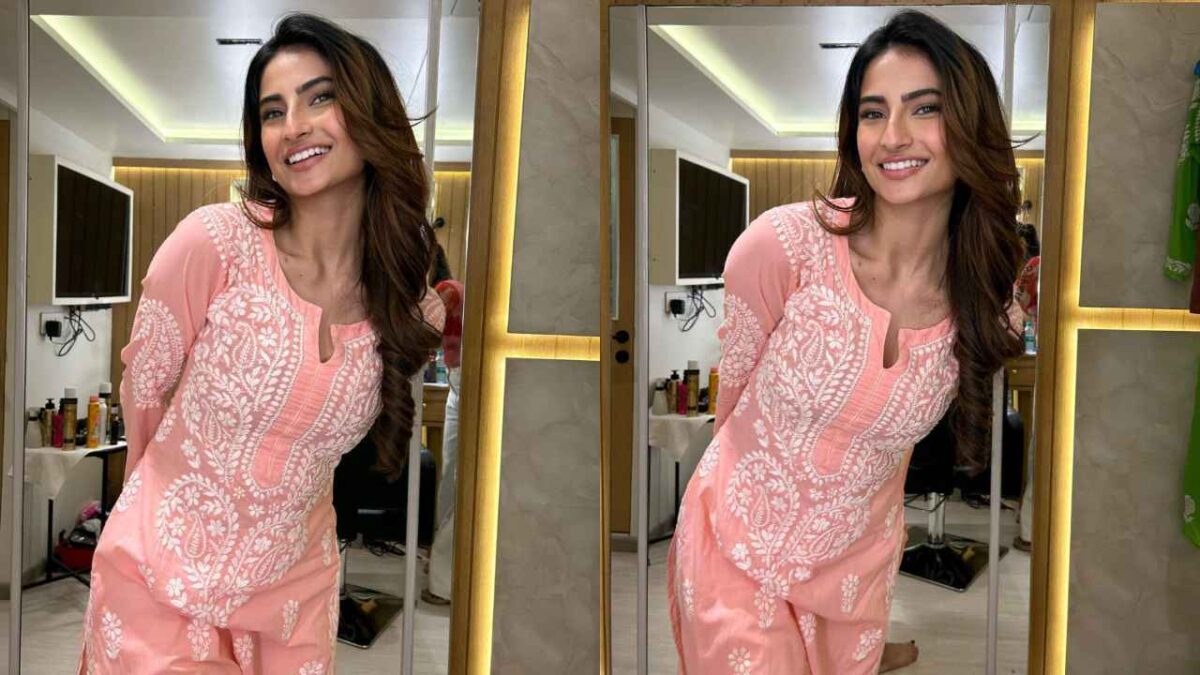 The actress from 'Kisi Ka Bhai Kisi Ki Jaan' opted for a long peach-colored kurta set paired with white pants featuring white floral chikankari embroidery and a gracefully deep neckline. She complemented her attire with understated yet fashionable gold hoops. This ensemble serves as an excellent choice for a simple and sophisticated Ganesh Chaturthi look.
Khushi Kapoor
The actress from 'The Archies' donned a stunning kurta set featuring various shades of pink. Her kurta was adorned with intricate white Chikankari embroidery, a beautifully embroidered neckline, and paired with pink pajamas. To complete the look, she added a matching dupatta embellished with floral embroidery and adorned simplistic vintage-inspired silver jhumkas. This ensemble is an excellent choice for the festive season. Isn't it simply delightful?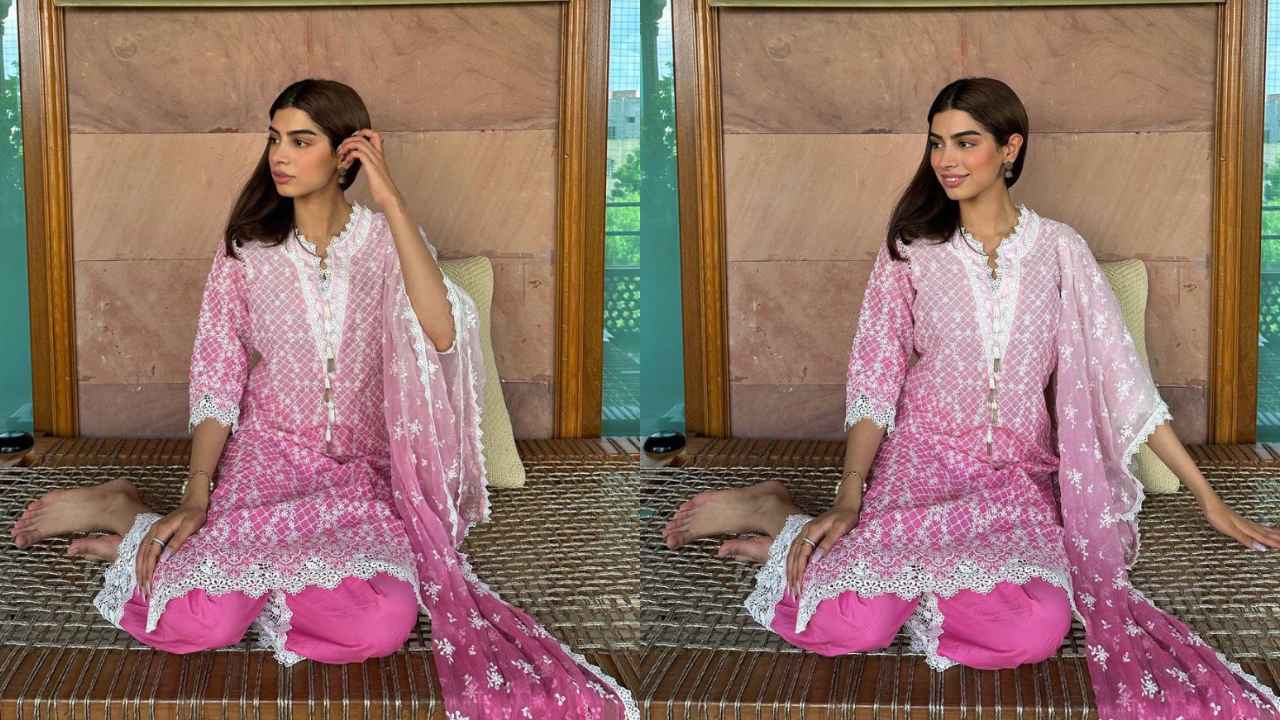 Jahnvi Kapoor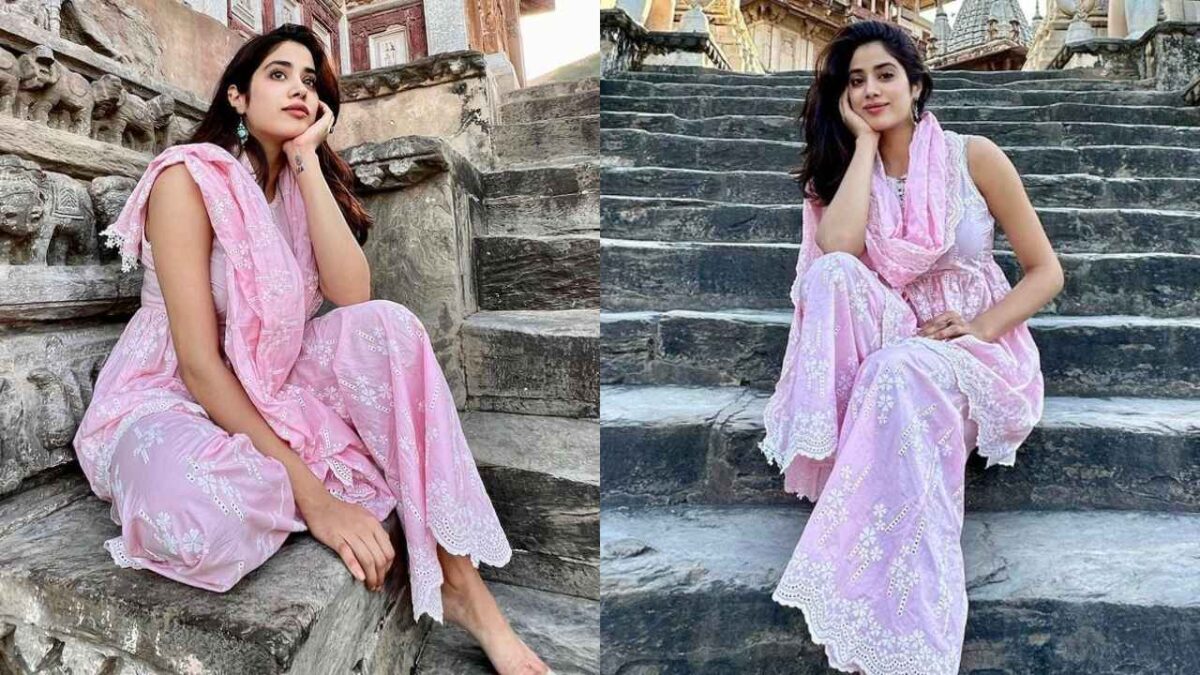 The actress from 'Bawaal' opted for an elegant sleeveless baby pink kurta adorned with exquisite white floral Chikankari embroidery. Complementing the kurta, she wore wide-legged palazzo pants in a matching hue and completed the ensemble with a stunning matching dupatta. Her choice of minimalistic yet stunning silver traditional dangling earrings adds the perfect finishing touch to this beautiful set, making it an ideal choice for the festivities. We are absolutely smitten with this one!
Tara Sutaria
The actress from 'Student of the Year 2' looked stunning in a dark blue kurta set. Her simple kurta was adorned with a golden traditional floral print and featured 3/4th sleeves. She paired it with straight-legged pants in the same print. Adding to the elegance, she draped a matching dark blue dupatta with an embroidered gold border. Completing her look, she wore a silver Afghani-style necklace along with intricately designed silver earrings. Doesn't this outfit seem tailor-made for the festival? We're absolutely enamored with it!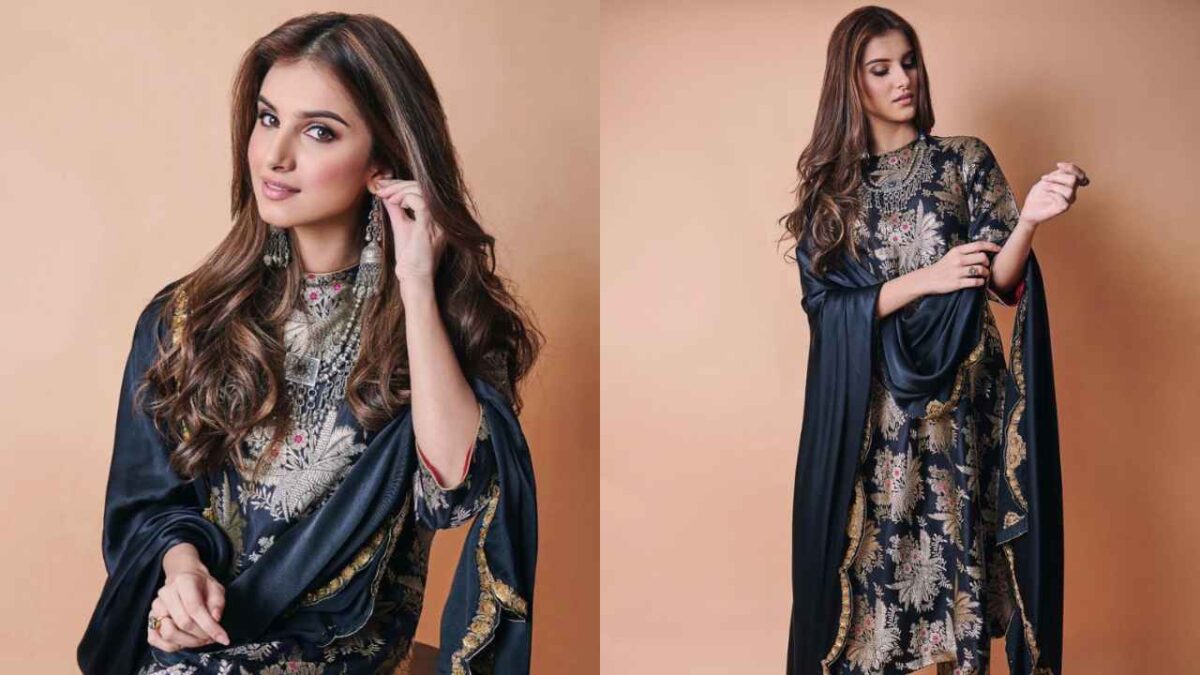 Ananya Pandey
The actress from 'Dream Girl 2' donned a short cream-white sleeveless kurta paired with wide-legged, floor-length trousers. Her ensemble featured intricate geometric white chikankari embroidery. To complement the look, she added a matching dupatta adorned with floral embroidery and a light beige scalloped border. She accessorized her outfit with minimalistic white traditional earrings, simple bangles, and a bindi. Wouldn't this outfit be perfect for Ganesh Chaturthi celebrations? We can't help but admire this one.
As we eagerly prepare to celebrate Ganesh Chaturthi, one of the most vibrant and beloved festivals in India, there's more to consider than just the traditional rituals and delicious sweets. It's also a time to express our cultural heritage through fashion, and who better to take inspiration from than Bollywood's Gen-Z actresses?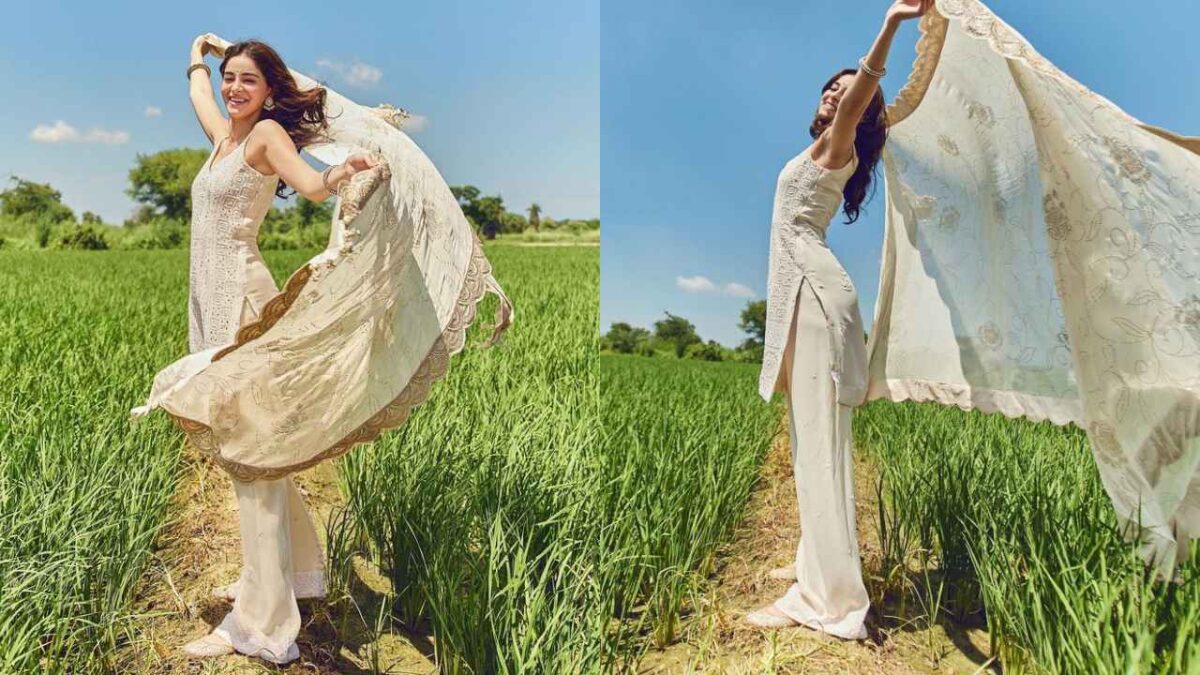 Imagine the diverse array of options we have at our disposal. From the long peach-colored kurta set with white pants and white Chikankari embroidery chosen by one actress to the various shades of pink in a stunning kurta set with intricate floral Chikankari embroidery worn by another. And let's not forget the elegant sleeveless baby pink kurta laden with white floral Chikankari embroidery, or the dark blue kurta set with golden traditional floral prints and 3/4th sleeves. And finally, the short cream-white sleeveless kurta with wide-legged trousers adorned with intricate geometrical white Chikankari embroidery.
So, as we delve into the world of fashion choices made by Bollywood's Gen-Z actresses, we're not just picking out clothes; we're embarking on a journey of self-expression and cultural celebration. We're allowing ourselves to be inspired by their creativity, and in turn, we're channeling our inner fashionistas this Ganesh Chaturthi.