Bageshwar Dham Sarkar is a new name added to the list of thousands of self-proclaimed gurus. Dhirendra Krishna Shastri is a 26-year-old chief priest who is now famously known as Bageshwar Dham Sarkar. According to him, he possesses miracle and divine powers that can heal people, exorcize them of ghosts, and even help them with business and financial matters.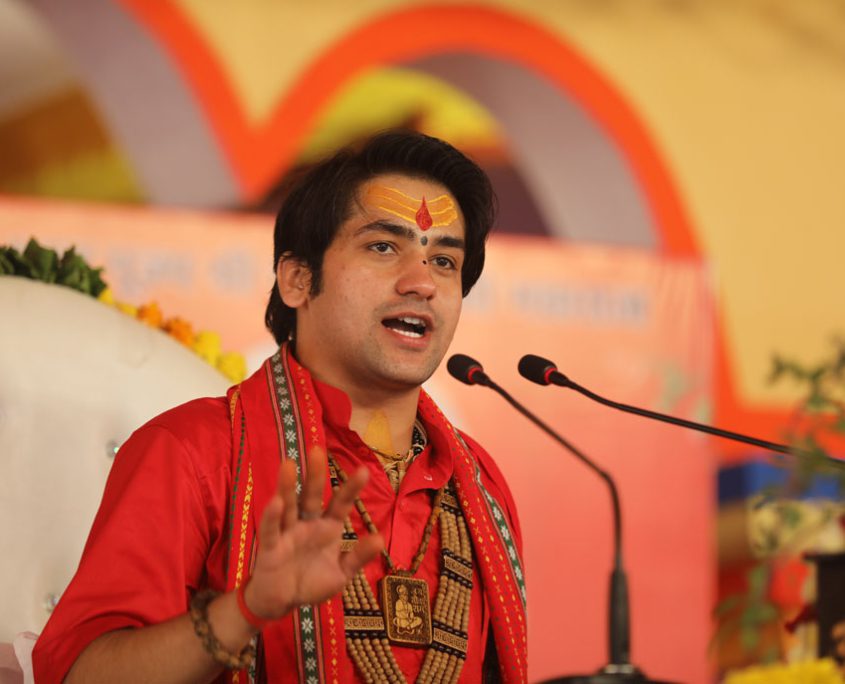 Highlights
Bageshwar Dham Sarkar
Bageshwar Dham Sarkar got his name from being the chief priest of Chhatarpur's Bageshwar Dham temple, dedicated to Lord Balaji, situated in the state of Madhya Pradesh. He wears colorful clothes, dons a hat similar to that worn by Maharashtra's Peshwa rulers, and has influential people and ministers among his followers.
He recently became a trending personality when TV news channels dedicated more than hundreds of hours to the godman and his powers. He has a staggering social media following, with 75 lakh followers. This includes Facebook, YouTube, Instagram, and Twitter. His most-watched videos have 30 lakh to 1 crore views.
Fame due to Controversy
He shot into the limelight when a well-known rationalist, Shyam Manav, questioned him and his powers. Bageshwar Dham Sarkar has always claimed that he has healing powers and can read the minds of people.
Shyam Manav, who runs an anti-superstition movement, offered to pay Rs. 30 lakh if Bageshwar Dham Sarkar aka Shastri, the new Godman of India, was able to correctly read the minds of 10 people of his choice. This offer was made when Bageshwar Dham Sarkar was in Maharashtra, but he never accepted the challenge and left the city.
Since then, in TV interviews, Shastri has denied that he ran away and instead proposed that he is willing to take up the challenge in Chhattisgarh, which he considers a neutral venue. But according to Shyam Manav, since Shastri professed his powers in Maharashtra, he should prove them here. Since the controversy began, both have filed police complaints, claiming that they have received death threats.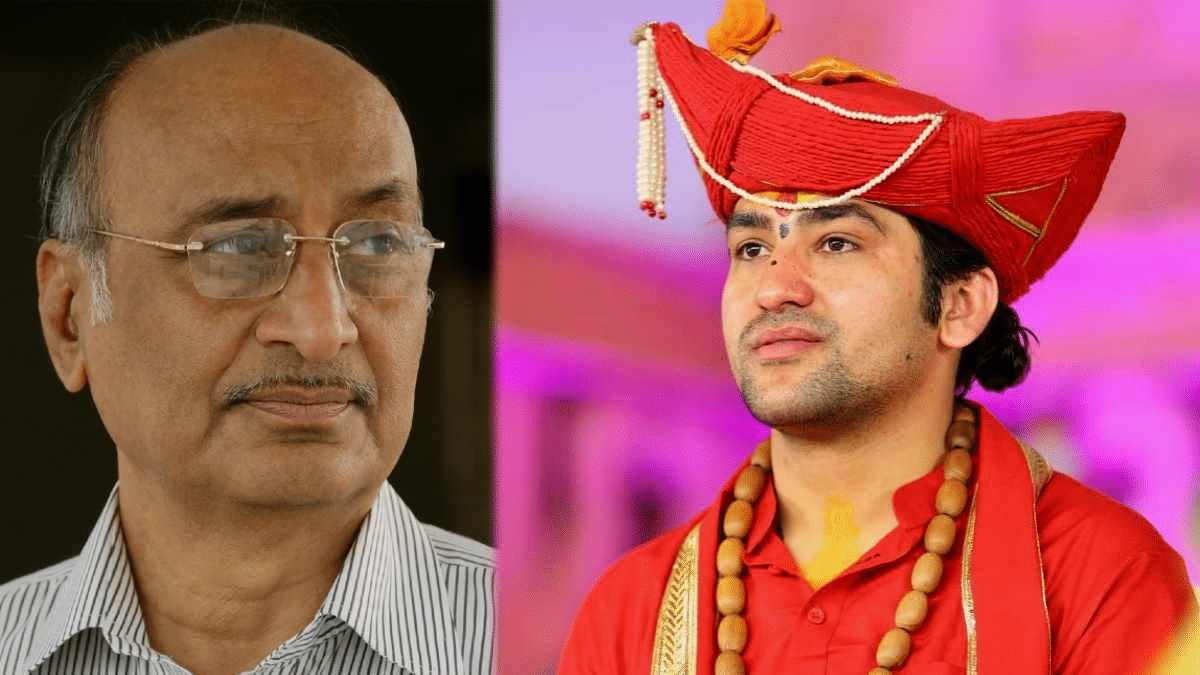 The Miracle Worker
The controversy and hundreds of hours of unstopped media coverage only added to his popularity. In the videos put out by the Bageshwar Dham temple, Bageshwar Dham Sarkar The New Miracle Godman of India can be seen addressing large crowds. On TV and on stage, he is a very animated character, often speaking his sentences with claps and giggles and bobbing up and down in his seat.
It is claimed that he can understand people's problems without them mentioning them to him and that he sometimes writes them down on a piece of paper for them. He once wrote down some mantras for a mother whose son was sick and suffered from seizures. Such performances made him a miracle worker, with his supporters claiming that he has a third eye that can see through a person's heart and soul.
Mentalism
Critics and other experts have accused him of spreading superstitions and witchcraft. Many magicians and mentalists have claimed that they can do similar things and that it is an art, not a gift. His mind reading ability can be attributed to the art of mentalism, according to mentalists.
Mentalism is a form of entertainment that focuses on creating the illusion of paranormal abilities such as telepathy, clairvoyance, and mind reading. Mentalists use various techniques, such as suggestion, misdirection, and psychological manipulation, to create the impression that they have supernatural powers. They use various techniques, such as suggestion, body language interpretation, and psychological manipulation, to create the impression that they can read people's thoughts or know information about them without being told.
Even some prominent Hindu religious leaders have questioned his credibility and said that if he really is a miracle worker, then he should fix the cracks that had appeared in Joshimath. In response to all of the allegations, Shastri stated that he is being falsely accused and that he never claimed to be able to solve every problem.
Political Controversies
Except for this, he has also been embroiled in political controversies. He called for India to be made a Hindu Rashtra. He had also given assurances about working towards 'ghar wapsi' and bringing 'religious conversion' to an end.
Last year, he was mired in another controversy when a video went viral of him telling a man not to touch him because he was untouchable. But all this controversy only increased his fame and never got him into trouble, as he has significant support among many right-wing Hindu leaders and current prominent political leaders.
Poverty Filled Past
It was believed that Dhirendra Krishna Shastri, born in 1996 into a Brahmin family in Chhatarpur district's Gada village, had spent his childhood amid poverty. He dropped out of school after a few years of education and completed his primary education at a government school to become an earning member of the family.
Shastri often calls himself a country bumpkin and an illiterate person. He and his family used to live in a mud house. His father was a priest who bought up the entire family with his meager earnings. According to the Bageshwar Dham temple's website, Sashtri was always interested in religion from early childhood and would always bunk classes to visit the temple.