Table of Contents
Background
On April 21, seven female wrestlers, including a minor, lodged complaints of sexual harassment and criminal intimidation against Brij Bhushan at Connaugh Place Police Station.
Initially after the police refused to register their FIRs, wrestlers approached the Supreme Court stating that the police were adamant on not registering FIRs, and subsequently the court directed the police to register their allegation and as a result two FIRs were filed against the WFI chief on April 28 describing at least two instances wherein Brij Bhushan had asked for sexual favours in exchange for professional assistance.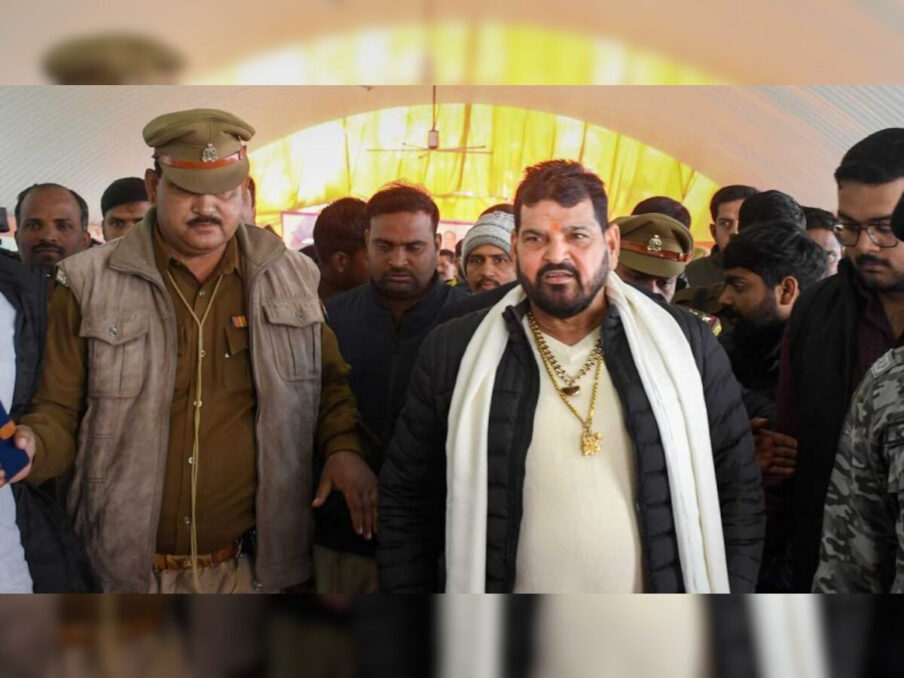 One of the cases involved a minor and fell under the Protection of Children from Sexual Offences (POCSO) Act. However, The Delhi Police asked the Patiala house court for it to be cancelled as the minor and her father had withdrawn their case against Singh. The Delhi police, in their 552-page cancellation report, cited statements from the minor wrestler, her father, Brij Bhushan, and witnesses. A cancellation report was filed in the case as no corroborative evidence could be found.
Recent Developments
On Friday, a Delhi court summoned controversial BJP MP and Wrestling Federation of India President Brij Bhushan Sharan Singh and Vinod Tomar (suspended assistant secretary of the Wrestling Federation of India) after taking into cognizance the charge sheet filed against them for various crimes, including alleged sexual harassment, assault, and stalking of at least six women wrestlers.
Additional Chief Metropolitan Magistrate Harjeet Singh Jaspal at Rouse Avenue Court directed Brij Bhushan and Tomar to appear before the court on July 18.
Charges against Bhushan and Tomar
The Delhi Police booked Brij Bhushan under sections 354, 354A, and 354D of the IPC, which deal with the criminal force for outraging women's modesty, sexual harassment, and stalking, respectively, on June 15.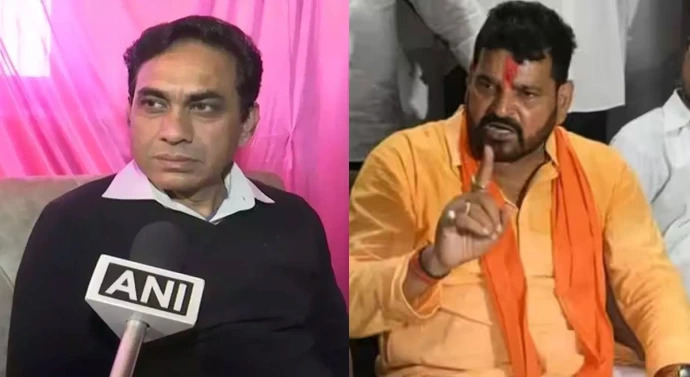 On the other side, Tomar was also accused of abetting an offence and criminal intimidation and consequently booked under sections 109 and 506 of the IPC, which outline abetment and criminal intimidation, respectively, in addition to the accusation of sexual harassment and criminal intimidation.
The common criminal charges filed against Brij Bhushan and Tomar fall under the category of offenses against women under Sections 354 and 354 A.
The alleged incidents of sexual harassment are said to have occurred between 2016 and 2019 at the Wrestling Federation of India office, at Brij Bhushan's residence, and also abroad.

Brij Bhushan's response
Brij Bhushan is a six-time Lok Sabha MP currently representing Kaiserganj in Uttar Pradesh. He has repeatedly denied all the charges filed against him. Further, he states that he will appear in court on the given date and does not want any exemption from appearing in court.
Protests and Chargesheet
The authorities took action after months of protests by India's top wrestlers, including Olympians Sakshi Malik, Bajrang Punia, and Vinesh Phogat, who twice camped at the makeshift camp at Jantar Mantar, Delhi, and even threatened to drown their medals in the Ganges. They protested for 38 days at the Jantar Mantar, demanding Brij Bhushan's arrest, until the police detained them for violation of law and order on May 28. They ended their protests after Minister of Youth Affairs and Sports of India Anurag Thakur met them and assured them that a chargesheet would be filed by June 15.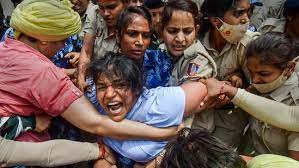 The chargesheet has detailed statements of the wrestlers who have filed the complaint against Bhushan, which have been corroborated by more than four other wrestlers and coaches.
The chargesheet was filed after the examination of over 200 witnesses, including trainers, participants, event organisers, and members of the federation.