BSF personnel Meljibhai Vaghela was beaten and murdered in cold blood allegedly by 7 members of a family in Gujrat's Kheda district.
Meljibhai Vaghela, a 42-year-old Border security Force Jawaan was beaten to death in Gujrat's Kheda district for protesting against his daughter's video.
On Tuesday police says, "Personnel Vaghela went to the house of accused who was responsible for uploading obscene video of his minor daughter online". Reports say that he was beaten to death by all the seven members of the accused's family.
Later all of the accused was arrested with murder charges on Sunday although the heart-wrenching episode took place on Saturday around 10 pm.
The accused was 15-year-old teenager living of in Kheda district itself. After coming to terms with the matter personnel Vaghela went to Dinesh Jadav's home in Chaklasi village, Nadiad Taluka to express his displeasure over the offensive video of his minor daughter that was allegedly shared on social media by Jadhav's son.
According to Nadiad's Deputy Superintendent V R Bajpal, "Jadav and his six other family members attacked personnel Vaghela and his family members with sticks and sharp weapons after heated disagreement over the problem."
"After the fight, Vaghela suffered severe injuries, particularly to his head and other body parts. he passed away there and then. His wife and son Navdeep also sustained injuries, and they were taken to the hospital immediately", Bajpal added.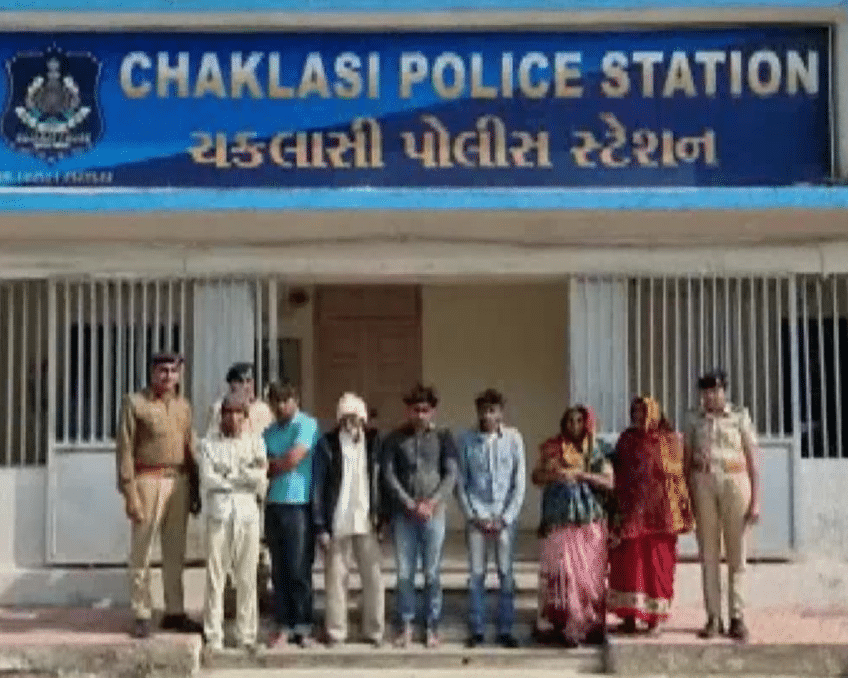 As per him, a FIR was filed against Jadav's family on Sunday night at Chaklasi police station under the Indian penal code sections 504(intentional insult), 143(illegal assembly), 302(murder), and 307(attempt to murder).
Everyone of the accused was arrested immediately and was sent to judicial custody on Monday.
To get into more details the dead body of personnel Vaghela was sent out for post-mortem. A team of forensic experts was in the process of collecting evidence.
Reports states that the event happened while Vaghela was on vacation with his family before being transferred from Ambasan in Mehsana to Barmer in Rajasthan.
BSF statement on the Personnel death
Border Security Force released a statement about the situation and talked about Vaghela, "he was chief constable in the 56th BSF unit and was on leave. We have contacted Gujrat police and his family members shortly after the occurrence".
Further the statement reads, "The state police and BSF are committed on working together to learn the truth and deliver the victims' families justice. We will stay in touch with the soldier's family and extend all possible assistance, including financial support and medical attention right away".
All the members of Vaghela's household are well taken care off and they have been provided with medical assistance as well.
---
Read More: 'There were obvious murderous marks on Sushant's neck' Autopsy Staff Reveal The Truth
---