BTS Jungkook and Charlie Puth announced their Collaboration last week and Today they have finally released their Official M/V, Fans Praising the duo's Performance!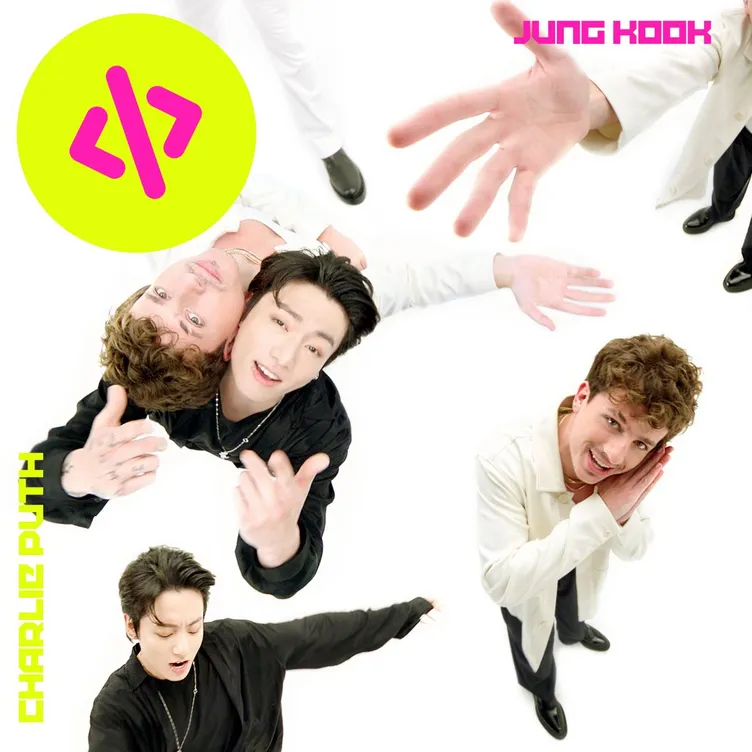 BTS Jungkook and Charlie Puth announced their Collaboration Last Week! After the announcement, their fans were from all over the world. The song teaser was released yesterday 23rd June 2022.
The Song was set to release on 24th June 2022 (Today). The New Released song is a groovy romantic single with 80's feel. "Memories follow me left to right" made fans feel the vibe of happy old memories.
The Song will become a radio song that will play in your mind day long. The Song would make your travel journey musical. It's a perfect mind-refreshing song recommended for weekends.
Left and Right M/V Released:
The M/V was shortly released after the audio released, the duo looked amazing performing together. The M/V is simple yet chaotic with some scenes that brought audience to laugh really hard.
The M/V concept was quiet cool and funny. Their Clothing style was cute and attractive. The Duo really enjoyed performing with this concept and sang with their heart. The Smile on their Faces represented the excitement for this adorable collaboration!
Their first stage collaboration was appreciated by the whole world and that was the beginning of this magical duo Collaboration. From "We don't talk anymore" to "Left and right" they came a long way as artists.
The Teaser was finally released on 23rd June on Jungkook and Charlie Puth's Social handles. Charlie Puth and Jungkook's Free Spirit Personality and Cheerful mood added cool elements to this M/V.
They have Both been curious about this Collaboration since their first Collab in 2018. Finally, they got to Collab with this amazing single to groove on.
Fans Reaction on M/V:
Fans streamed the song and made it able to reach 500k in 20 Minutes on Spotify. Charlie Puth thanked Fans for this achievement. Fans appreciated Jungkook for his genuine visual and pop star aura.
Fans want Jungkook to Collab with more artists in the future and release some of his single songs. Fans called it The best summer song of 2022. Fans also appreciated Charlie for the amazing lyrics and vocals. Charlie's previous hits like "We don't talk anymore", "Attention" and recently released "Light Switch" were one of his great songs.
In the first 8 hours, the song has crossed more than 7 million views on YouTube. The song crossed a million streams on Spotify.
Did you watch the M/V? Comment us below!
---
Also Read this: BTS Leader RM Achieves 10 Million Followers on Spotify!