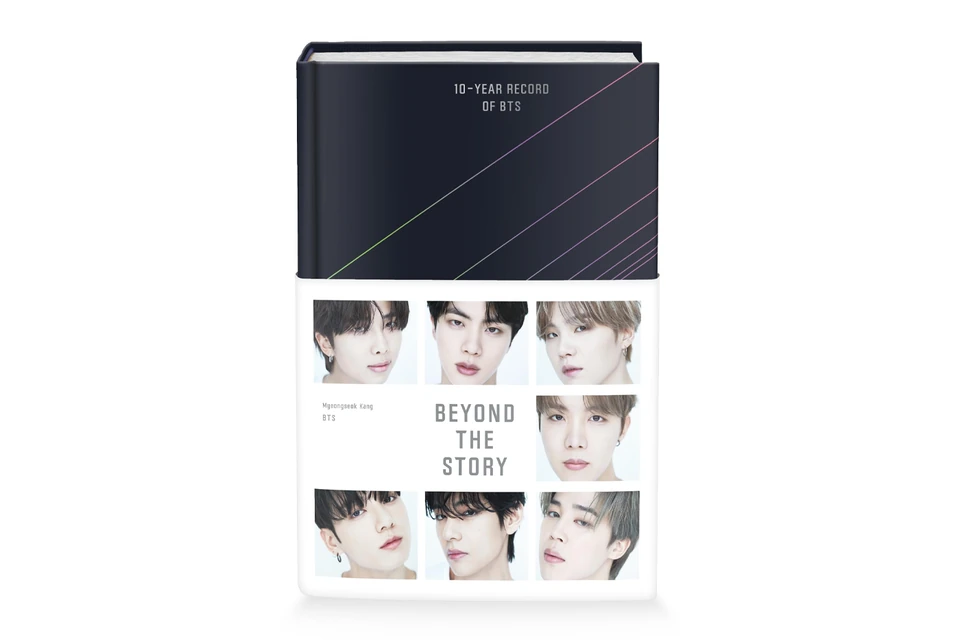 Image Source: Hypebeast
BTS, the popular K-pop group, has finally unveiled the cover of their highly anticipated upcoming book, "Beyond the Story: 10-Year Record of BTS." The book's announcement created a frenzy among their devoted fans, who had been speculating about its release for days.
The highly anticipated book titled "Beyond the Story: 10-Year Record of BTS" written by journalist Myeongseok Kang is set to be published on July 9, 2023. Anton Hur, along with Clare Richards and Slin Jung, will translate the book into English. Structured as an oral history, it will feature interviews with BTS members, their families, friends, and colleagues, offering a comprehensive and intimate account of the group's journey from their humble beginnings in South Korea to their extraordinary global success.
Even before its release, the book has garnered significant attention and has already claimed the top spots on bestseller lists at online retailers like Amazon and Barnes & Noble. Fans eagerly await the opportunity to delve into this highly anticipated memoir, which is sure to be a must-read for any dedicated BTS fan.
Initially, the book appeared on Amazon for pre-order without a title, author, or synopsis, leading to intense speculation. Some fans even believed it might be about Taylor Swift, but those rumours were quickly debunked. Eventually, the book's title, "Beyond the Story," was revealed by Flatiron Books, the publishing company handling its release.
Written by journalist Myeongseok Kang and the BTS members themselves, this memoir will explore the incredible journey and rapid rise of the K-pop band. The publication will be handled by Big Hit Music in South Korea, while Flatiron Books will oversee the English translation, led by Anton Hur. The translated version of the book will span 544 pages and include exclusive photographs.
Fans can expect an immersive and insightful look into BTS's story through "Beyond the Story," which promises to be a must-read for supporters of the group.
Other Relevant Facts and Extra Insights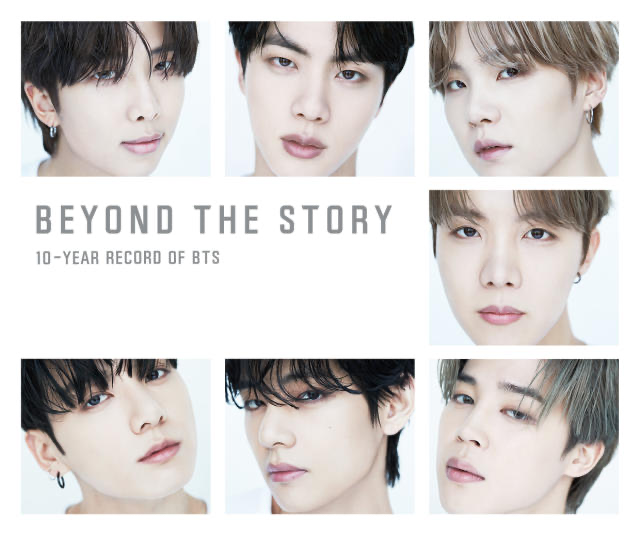 Image Source: Yahoo Finance
The publication of "Beyond the Story" coincides with the ever-expanding influence of BTS. In 2023, the group's members—RM, Jin, Suga, J-Hope, Jimin, V, and Jungkook—made a significant impact by visiting the White House to discuss the rise of hate crimes against Asian Americans in the United States. With nine albums and six EPs under their belt, as well as achieving the remarkable feat of reaching No. 1 on Billboard's album chart, BTS recently announced their plans to take a break from group activities and explore solo projects. Additionally, they confirmed their commitment to fulfilling their mandatory military service enlistment in South Korea.
The release of "Beyond the Story" arrives at a time when BTS's global influence continues to grow. As the group achieves one milestone after another, their decision to pursue individual projects and fulfil their military service obligations highlights their dedication to personal and professional growth.
While fans eagerly anticipate new music from BTS, they can show their support by pre-ordering "Beyond the Story." The passionate BTS Army is expected to enthusiastically secure their copies, eagerly awaiting the release of this highly anticipated memoir.