In India, "approximately 1.5 million garbage collectors start the plastic recycling cycle." Almost 41% of waste collectors' revenues come from plastic. The income of rubbish pickers would reduce proportionately with any decrease in waste.
Plastic Recycling Cycle
Single-use plastic would become obsolete as soon as it was used. It comprises the majority of plastic waste, which is "all burned, buried in landfills, or thrown straight into the environment," according to a study by the Australian group Minderoo Foundation. According to predictions, single-use plastics may account for 5–10% of all greenhouse gas emissions by the year 2050.
Using marine algae, the National Institute of Ocean Technology in Chennai has created a biopolymer.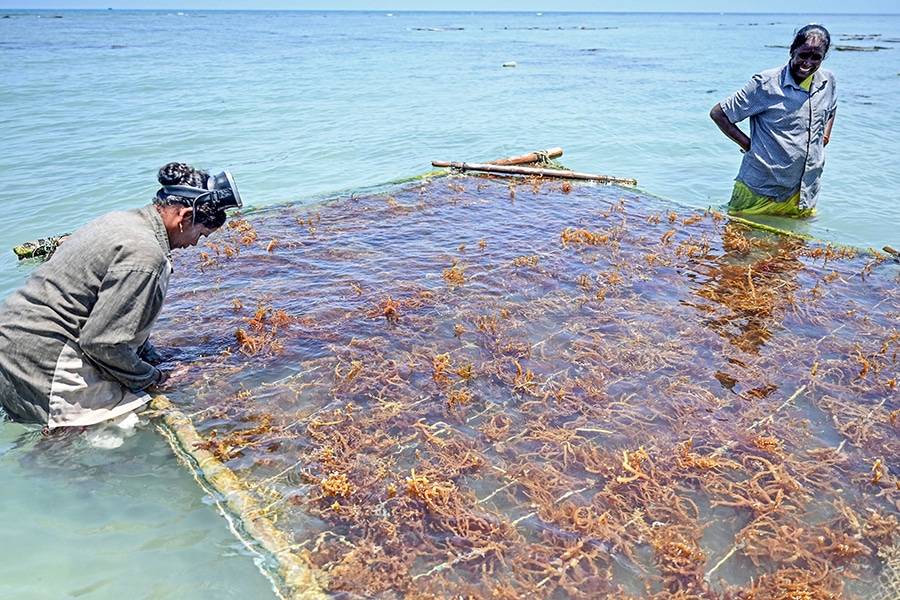 Could the red seaweed off the coasts of Gujarat, Andhra Pradesh, and Tamil Nadu serve as a biodegradable replacement for plastic?
Research at the Marine Biotechnology Division of the National Institute of Ocean Technology (NIOT), Chennai, offers some optimism that biopolymers from red seaweed (Kappaphycus alvarezii) combined with nanoparticles may eventually replace synthetic polymers in some applications.
They include bioplastic packaging sheets, biomedical scaffolds and grafts, 3D printing ink, controlled drug delivery, biosensors, and microbial fuel cells for electric cars.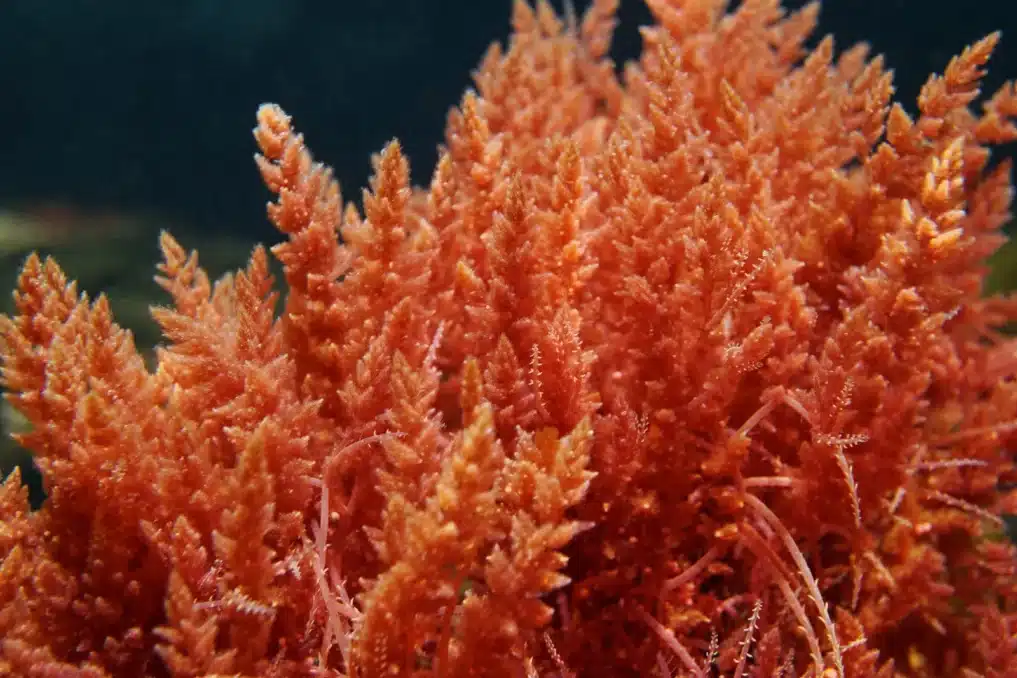 Any biomass obtained from plants that is sustainable, compostable, and environmentally beneficial is used to create biopolymers. Carrageenan biopolymers, which are polysaccharide extracts from seaweed, are already used in the food business. Nevertheless, this type of extraction employs chemicals and solvents, which also produces waste.
Project Scientist at NIOT Dr. MP Sudhakar explains: "One advantage in our study is that the utilisation of the complete biomass does not cause waste during material creation, although commercial carrageenan needs to be extracted using different solvents and chemicals."
The entire seaweed Kappaphycus alvarezii, which contains carrageenan, was employed in the NIOT study to create the bio-nanocomposite film by mixing it with metal oxide nanoparticles such silicon dioxide, cupric oxide, and zinc oxide. Following that, its qualities were contrasted with those of typical refined commercial-grade carrageenan.
An article in the International Journal of Biological Macromolecules described the positive results. The characteristics of films created from both whole seaweed and commercial carrageenan were enhanced by the nanoparticles.
On criteria like wettability, water vapour characteristics, thermal stability, anti-bacterial activity, and degradation, the commercial carrageenan-based bio-nanocomposite films and kappaphycus-based bio-nanocomposite films both outperformed one another.
Overall, the study found that whole seaweed may be used without the need of extraction agents like solvents and chemicals for a variety of industrial uses.
Red seaweed-derived carrageenan has been discovered to be useful for a variety of uses, including packaging and biomedical applications. For specific applications, we added plasticizer and nanoparticles to improve the physical and mechanical qualities. During two weeks, the bioplastic film disintegrates.
Seaweeds may easily be used to extract biopolymer in greater amounts, according to Sudhakar. Seaweeds can also be grown on land and at sea using seawater as a fertiliser. Data for the research were taken from the Tamil Nadu coast along the Gulf of Mannar.
Following the study's publication, a few startups have requested technical assistance from NIOT. Drs. S Venkatanarayanan, NV Vinith kumar, and G Dharani were the other three researchers who worked on the research.