A pregnant Woman and her Husband burnt to death in Kerala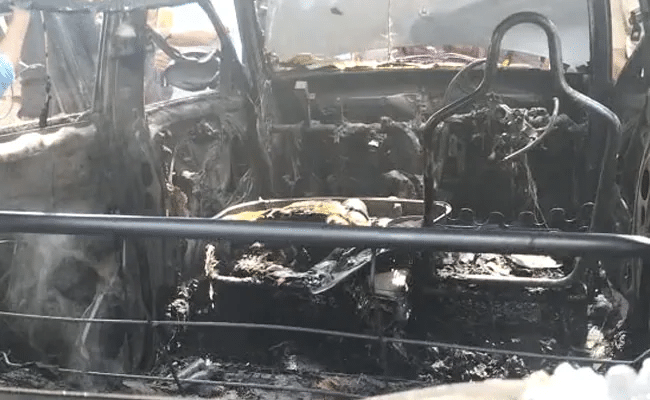 In a heartbreaking occurrence, a pregnant woman and her husband perished after their car caught fire on Thursday in Kannur, in the northern part of Kerala. There was a total of 5 people in the car and only four people could be rescued by the witnesses. The accident occurred at around 10:40 am while the family was traveling to the district hospital to see Reesha's doctor.
They were only 200 meters away from the hospital when the incident took place. The horrifying scene of the couple being burned alive in front of bystanders and drivers who were on the scene at the time left them in a state of disbelief. The deceased was later identified as Reesha (26) and her husband Prajith (32).
Prajith (who was driving the car), halted the car and unlocked the back doors when smoke began to come out of it. He demanded the family to get out of the car. However, the pair was unable to unlock their seat belts as it was entangled, and they couldn't access the front doors too.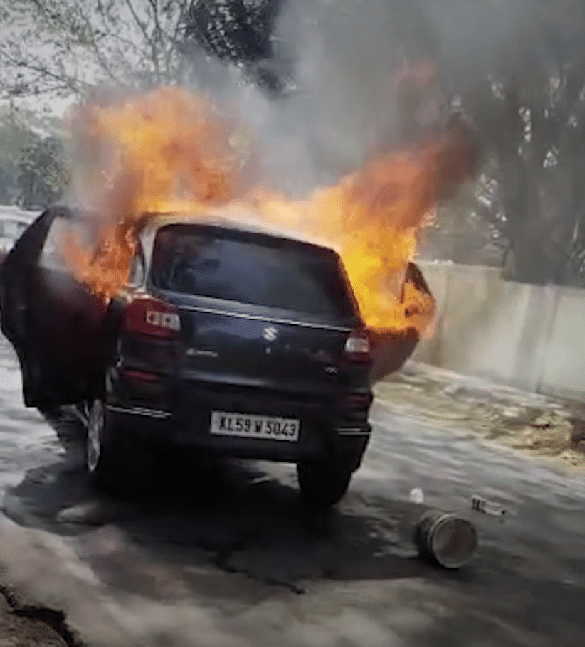 Other passengers in the car were taken to the hospital immediately and they were not injured. The Fire and rescue personnel arrived on the scene as soon as they received the information and completely put out the fire and took Prijith and Reesha to safety—but they were already dead.
TV footage showed the on-site locals rushing towards the on-fire automobile to save the unfortunate couple who were trapped inside it. Kannur city police commissioner Ajit Kumar said, "Only after a forensic analysis of the car by professionals will we be able to determine what caused the collision. It appears that neither of the two people seated in the front seats was able to open the car's front doors."
One of the witnesses claimed, "We tried everything to save them, but the car transformed into a fireball, and we also feared that the fuel tank might explode owing to the flames." Another eyewitness stated, "The car suddenly caught fire while I was following it on my two-wheeler. The driver of the car was able to come to a stop, and he opened the back door himself from inside, allowing the four people in the back seat to flee. He, however, as well as his expectant wife, became entrapped in the front seats of the car. They were pleading with us to get closer and assist them, but the flames around the vehicle prevented us from doing so."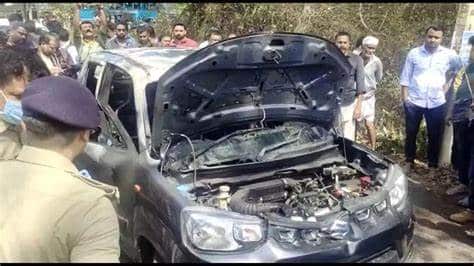 Suggested Reading: Extensive Avalanche Hits Skiing Resort – J&k