Weeks after Pope Francis' return from a six-day visit to Canada where he apologized to victims of sexual abuse by the Church, a Canadian cardinal named Marc Ouellet, who is seen as a potential successor to the current pope and holds a high position within the Vatican, has been charged with sexual assault.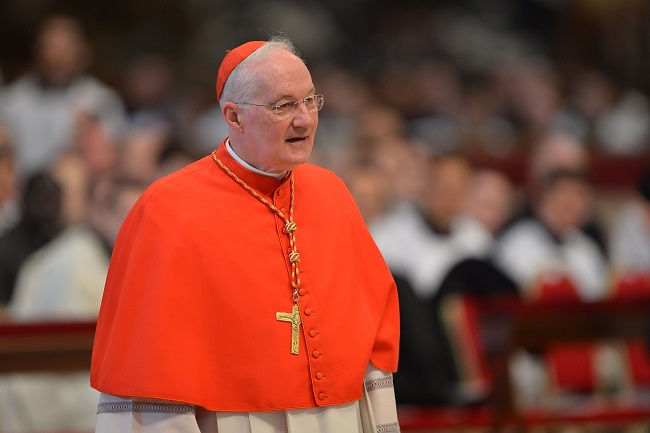 According to reports, a class action lawsuit has been brought against Cardinal Ouellet and more than 88 clergy members in the diocese of Quebec. More than 100 victims have weighed in on the civil action, which contains some damaging allegations.
Until now, Ouellet's identity had not been mentioned in the complaint, but according to court papers, an alleged victim going by the name of 'F' said that between 2008 and 2010, when Ouellet's assaults on her occurred, she was interning as a pastoral agent. The majority of the assaults, the victim said, happened during public gatherings.
At the time, Ouellet, who had been parachuted from Rome, was the archbishop and the leader of the archdiocese. He had the power to choose people as pastoral agents, therefore his dominance may have pushed the victim to remain silent.
"His hands went down very low on my back when he had me in his grip. It was somewhat intrusive for example, the archbishop of Quebec, who is my superior, "said the victim during a radio interview.
"I experienced a sense of being pursued. I stopped going to events because it was getting worse and worse in terms of intrusion and intensity. I made an effort to stay as far away from him as I could, "The victim said.
The victim went to the committee in charge of reviewing sexual allegations ten years later and presented her account there, according to the court documents.
The committee took her word for it and instructed her to complain. In 2021, the committee presented its complaint to the Vatican. The victim and the Vatican church had a virtual meeting set up.
In spite of Ouellet's continued prominence in the public eye, nothing has come of the encounter more than a year later.
It is important to remember that the majority of the 100 or so victims were sexually molested by priests and other staff members when they were adolescents, with incidents reaching back to the 1940s.
It is anticipated that a Pandora's box would open as a result of the victim "F" throwing light on Ouellet, one of the big fishes. In the majority of cases, the abuser has a history of sexual offences.
The plaintiffs' attorneys are hopeful that when the case is made public, more similar cases will come to light.
---
Read more: Was Pope Francis's apologies in Canada sincere enough?