Chemical, Biological, Radiological, and Nuclear (CBRN) weapons threat has increased manifold in the past few years. The joint exercise had made a point to include a drill to counter it.
Table of Contents
An ongoing Indo-US joint exercise for the first time included a drill on the "Chemical, Biological, Radiological, and Nuclear terror response." Both countries are cognizant of the fact that chemical and biological warfare are becoming new threats to the world.
TARKASH 2023
An exercise is currently underway in Chennai. It was a joint exercise by the National Security Guard (NSG) and US Special Operations Forces (SOF). The current exercise is the sixth edition, which began on January 16 and will reach its conclusion on February 14.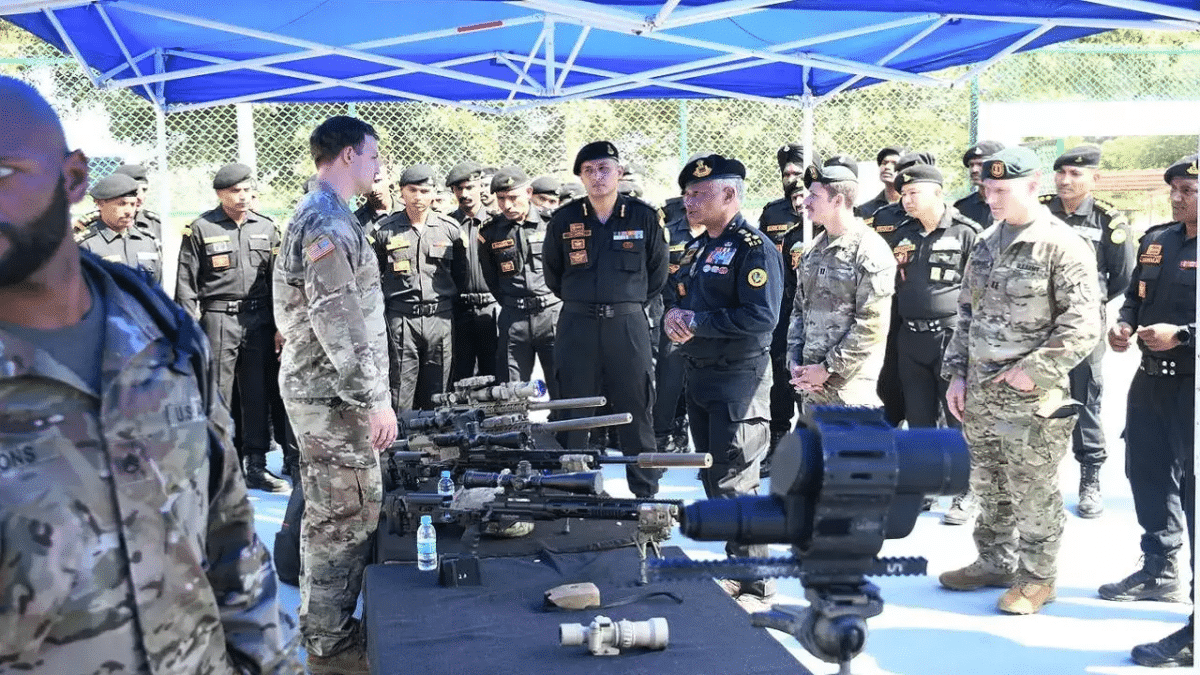 It is a counterterrorism exercise aimed at enhancing cooperation and coordination between the two countries. The inclusion of a scenario simulating a validation exercise for a CBRN (Chemical, Biological, Radiological, and Nuclear) terror response mission is a significant development, given the increasing threat posed by non-conventional weapons in the hands of terrorists. This inclusion is important and comes against the backdrop of the Russia-Ukraine war, where a chemical attack took place in Kharkiv. Russia alleged that Ukraine orchestrated the attack on itself to gain military aid from the West.
The joint exercise demonstrates the commitment of both countries toward addressing this emerging threat and improving their preparedness to respond to such incidents.
CRBN Terror Response Mission
A Chemical, Biological, Radiological, and Nuclear terror response mission refers to a scenario where a terrorist organization has acquired and is threatening to use chemical, biological, radiological, or nuclear weapons to carry out an attack. CBRN incidents can have significant consequences and require an immediate and coordinated response from emergency response organizations such as law enforcement, fire services, and medical agencies.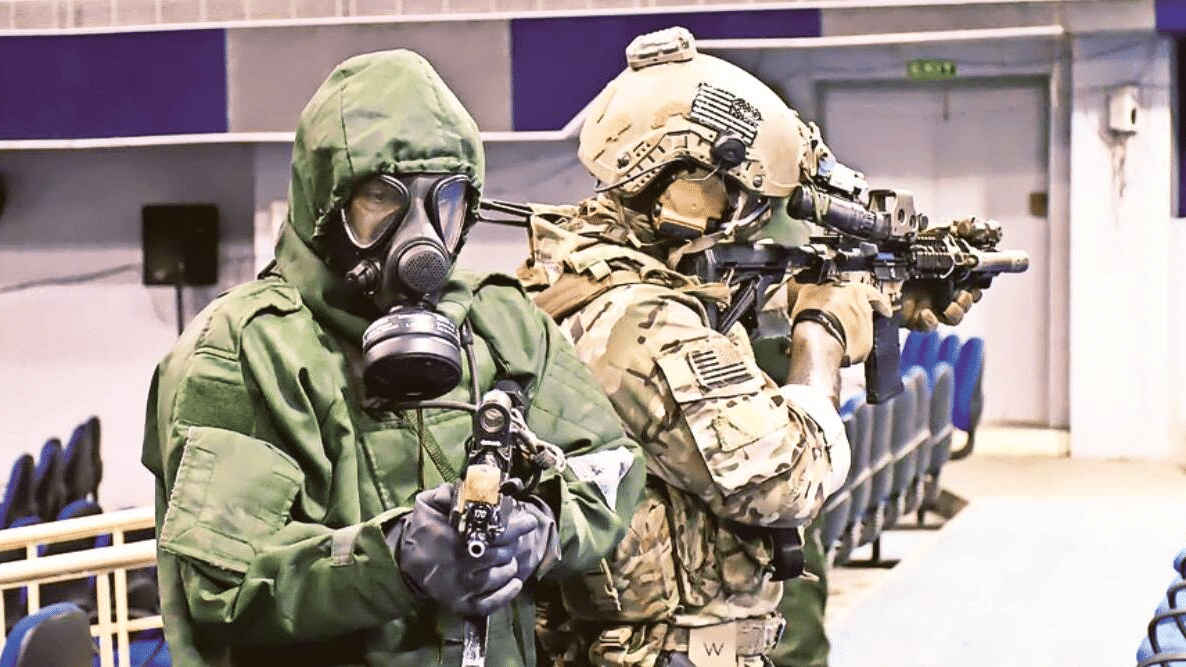 A CBRN terror response mission typically involves multiple agencies working together to contain and neutralize the threat, rescue hostages or civilians, and provide medical treatment to those affected. The objective is to minimize the impact of the attack and prevent the further spread of dangerous materials.
To prepare for CBRN incidents, emergency response organizations regularly conduct exercises and drills to improve their readiness and coordination in responding to such incidents. These exercises can involve simulated CBRN attacks and test the response capabilities of the agencies involved. By preparing for such incidents, emergency response organizations can be better equipped to handle actual CBRN incidents and minimize their impact.
Joint CBRN Drills
It was the first time that a joint exercise simulated a CBRN terror response mission. The detail of the mock validation exercise is that a terrorist group attacked a conventional hall with bioweapons during an international summit. The objective of this exercise was to neutralize the terrorists, safely rescue the hostages, and deactivate the bioweapons.
According to sources, it even involves the insertion of IAF helicopters into the target area and successful intervention in the auditorium. This exercise was important as both forces gained proficiency and enhanced their skill sets for a CBRN terror response. NSG and US Special Forces CBRN subject matter experts exchanged perspectives and valuable knowledge in the handling of CBRN.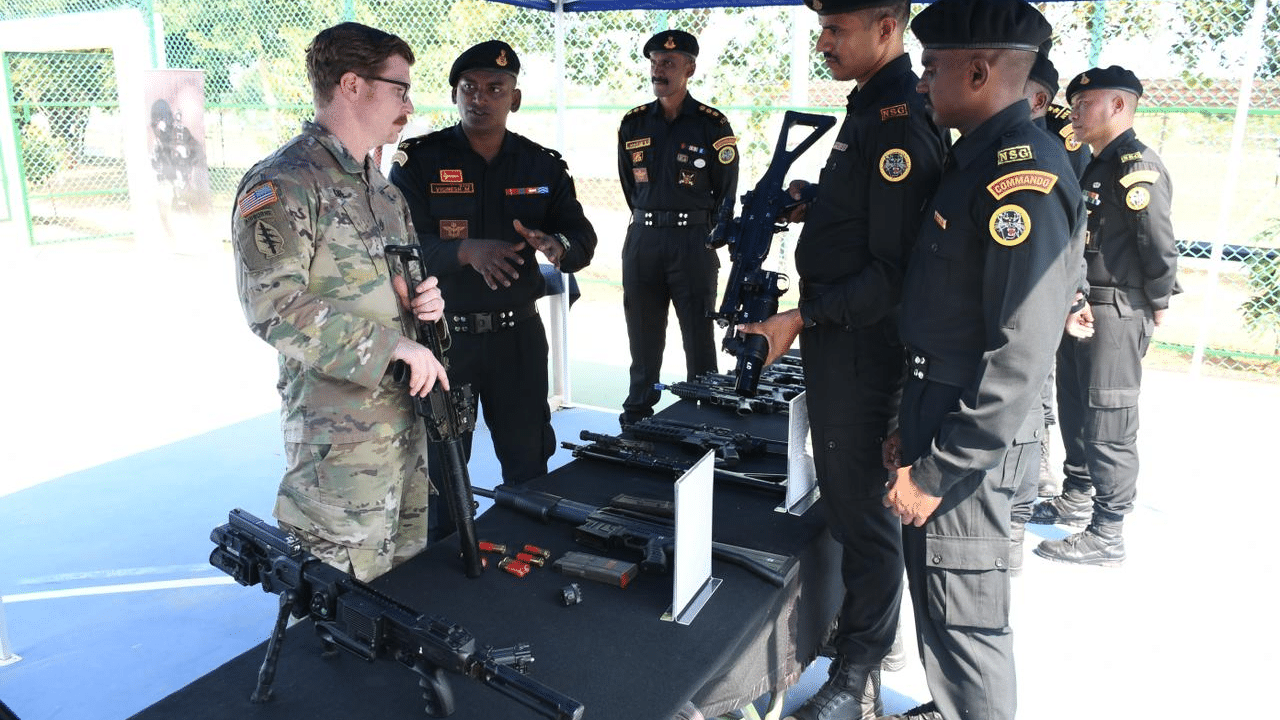 Anti-Terrorism Drills
CBRN drills were just one part of it. The main aspect of this joint exercise has always been anti-terrorism drills as a whole. This mock counterterrorism drill took place at multiple locations in Chennai.
This exercise proved to be an effective method for sharing best practices and tactics in urban operations such as close-quarter battles, surveillance, long-range sniping, hostage rescue drills, building intervention drills, and many others.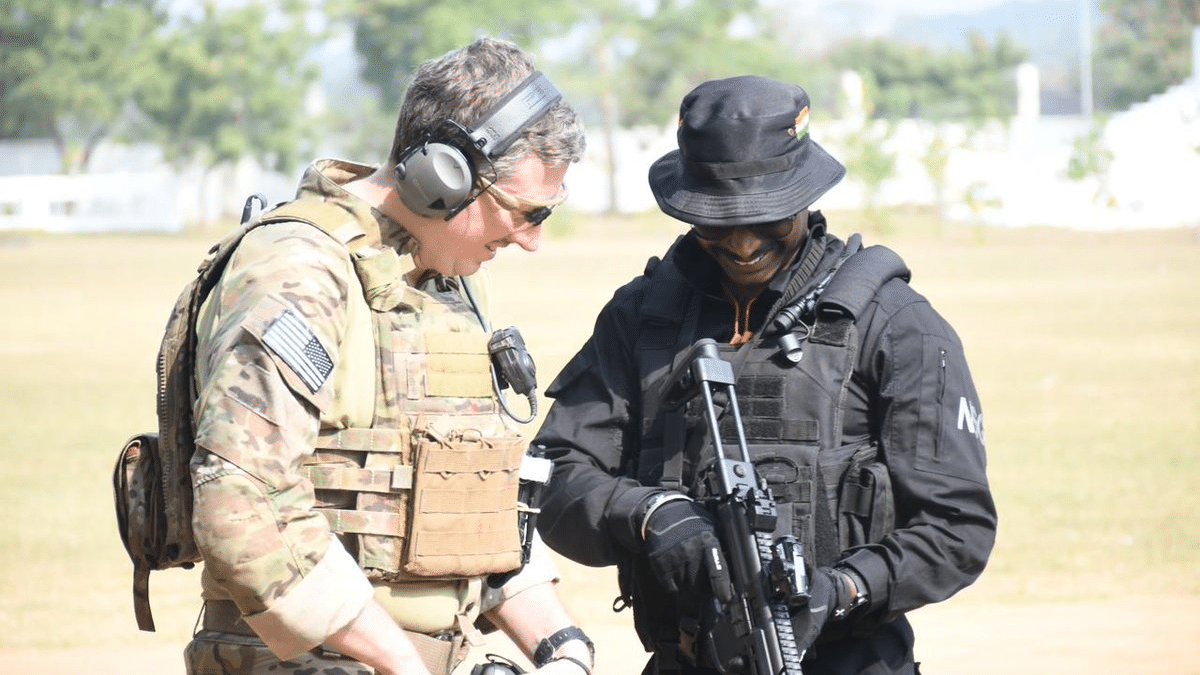 The danger of CBRN Weapons
CBRN weapons are classified as weapons of mass destruction. Chemical weapons, such as nerve agents and blister agents, can cause severe health effects and even death. Biological weapons, such as bacteria and viruses, can spread disease and cause mass illness. Radiological weapons, such as dirty bombs, can contaminate large areas with radioactive material, posing a long-term health risk to those exposed. Nuclear weapons are the most destructive and have the potential to cause widespread damage and loss of life on an unprecedented scale.
These weapons were already used in the past. The most recent use was in the form of a sarin gas attack in Syria in 2017, in which more than 100 people died. It is important to note that the development, possession, and use of CBRN weapons are illegal under international law and are prohibited by various treaties, such as the Chemical Weapons Convention and the Biological Weapons Convention. However, it has persisted and is now gaining popularity.