Cuban Marxist revolutionary leader Ernesto "Che" Guevara's eldest daughter, Aleida, is currently visiting Kolkata as part of her Indian tour. Her recent visit to Kolkata evoked memories of her father's memorable and impactful visit to the same city in 1959 as part of his India tour. This article traces the role that Che's visit played in the current relationship between the two countries.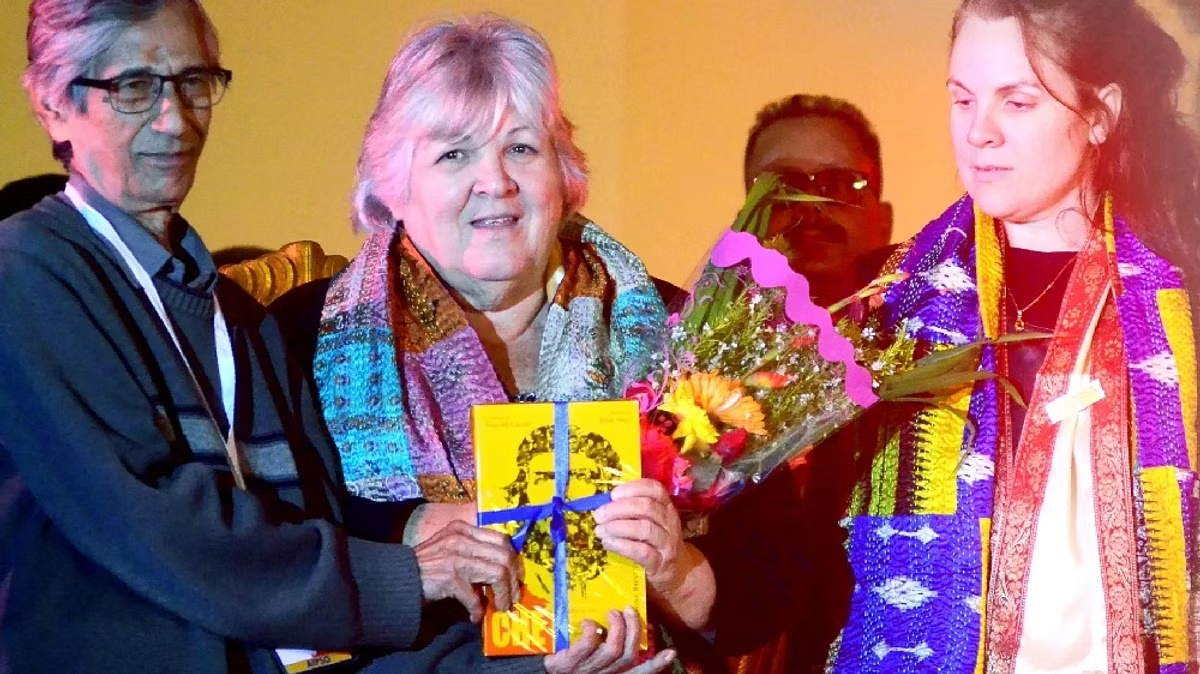 Highlights
Aleida Guevara, a physician and human rights advocate, has recently been visiting and engaging with student crowds and enthusiastic audiences in several Indian cities, alongside her daughter Estefania. 
Her visit began in Chennai, being received and felicitated by high-ranking members of the Communist Party of India (Marxist). Her current leg of the tour brings her to Kolkata, and specifically to the campus of the city's cultural and political hub – Jadavpur University.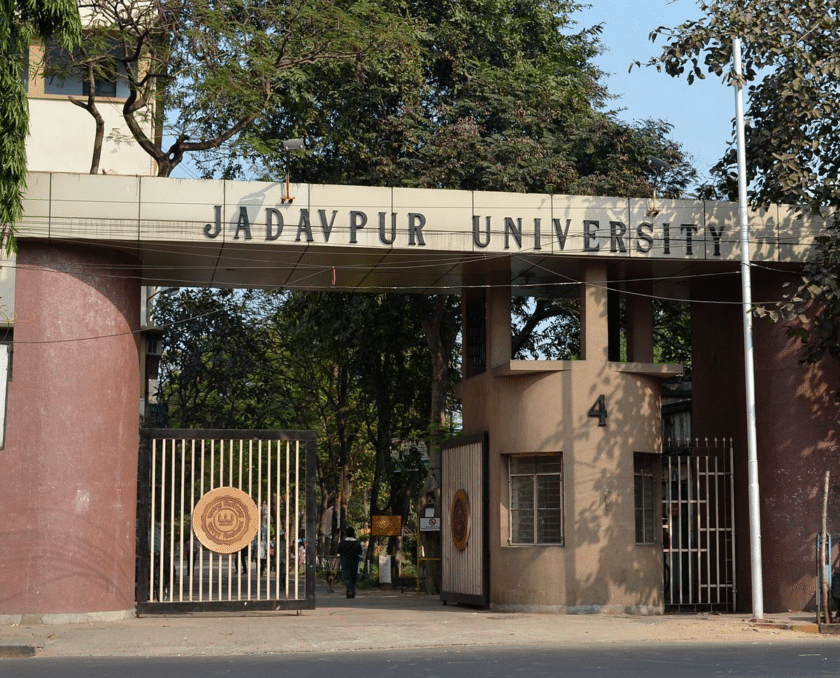 Aleida visited the University campus for a felicitation and cultural programme organized in her honor by the West Bengal chapter of the All India Peace & Solidarity Organisation (AIPSO).
The event was hosted by renowned Bengali film director Kamaleshwar Mukherjee and featured performances from young musical talents like Durnibar and the Arko Mukherjee Collective, as well as mass-music legends such as Purabi Mukherjee. 
At the event, Aleida took to the stage and spoke about the pressing human rights crisis facing the world, the need for youth leadership and the necessity for education and awareness. As Cuba boasts a literacy rate of 99.7%, experts believe that India should heed to such a lesson.
When singer Purabi Mukherjee was asked about the significance of Aleida's visit, she remarked,
"Aleida's visit to the city brought together a huge crowd of students who were eager to hear from her despite there being a language gap – thus pushing towards awareness for socio-economic issues while breaking the usual western narrative…………….Given the huge reception, it appears that captivating the attention of the youth is a Guevara family trait."

Purabi Mukherjee
Aleida has also been critical of the USA and "imperialistic" US intervention in the past, not holding back her words while talking about the problems Cuba has been facing due to economic sanctions imposed by the United States. 
However the sentiment that touched the audience was evoked as she stated that 'Che still lives in my heart', and went on to talk about how her late father kept India in high regard, and how India-Cuba relations are built on the foundations of Che's visit in 1959.
Let us see what Guevara's links are to the country.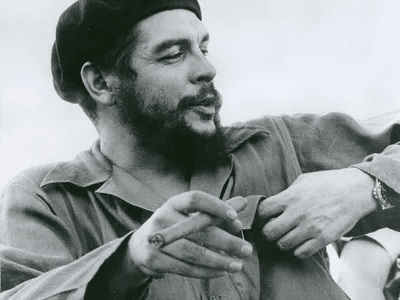 Che's Visit & Laying the Ground for India-Cuba Relations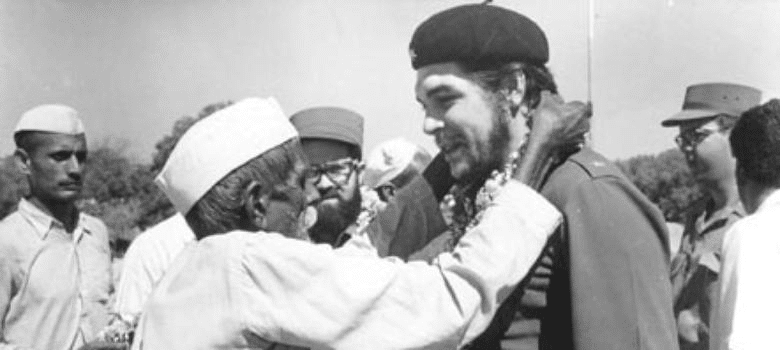 The year 1959 was in many ways the birth of Cuba as we know it – that was the year of the revolution, when Fidel Castro ousted the US backed military dictator Batista from the seat of power in Havana.
The Cold War was at its height, and revolutionary Cuba faced difficulty in gaining recognition – that was until the Non-Aligned nation of India became one of the first to officially recognise the Carribean island state.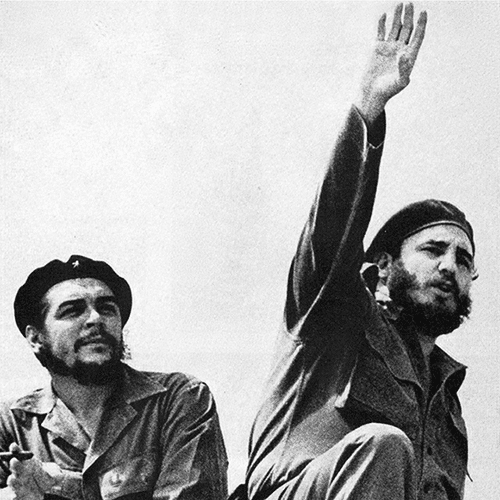 Shortly after, Castro sent Che Guevara, who was the poster child of the Cuban revolution, on a three-month tour of several countries in Asia and Africa, as a way of strengthening the recently formed Bandung Pact.
The Pact united newly independent countries on the mutual ground of maintaining equidistance with Cold War power blocs—a cornerstone of the Non-Aligned Movement.
This was when Che paid a visit to India, landing first in New Delhi on 30 June, 1959. Since Che did not hold an official position in the Cuban government, Indian diplomats received him in the capacity of a 'national leader of Cuba'. Che was accompanied by a delegation of key personalities from Cuba.
Che's visit began with an interaction with then Prime Minister of India – Jawaharlal Nehru, who immediately became fond of the young revolutionary.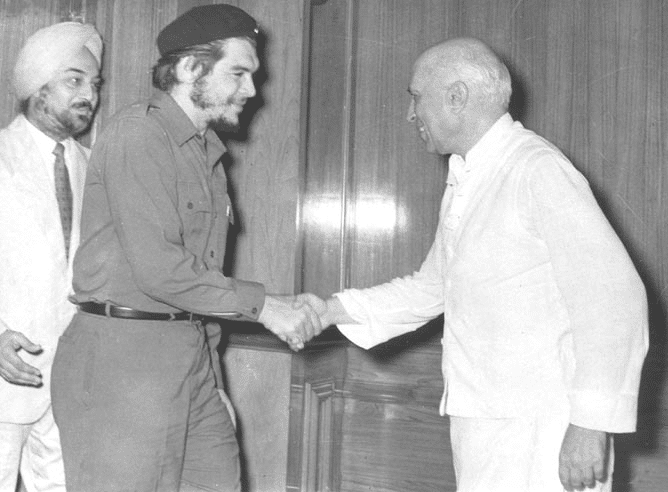 The discussion that Che & Nehru had, ended up forming the base for India's bilateral relation with Cuba.
Che's unique position of having a diplomatic identity and yet having no direct affiliation allowed for a very personal diplomatic dialogue, which not only reflected Cuba's interest to form core diplomatic and trade relations with India, but also established a deep discourse on issues such as decolonisation and emancipation.
The next day, Che met India's Defence Minister VK Krishna Menon, where his military background allowed for a great communication. Che reflected the need for newly independent nations to grow capable in terms of defense, and found consonance in Menon.
Later, he had several meetings with officials from India's commerce and industry ministries – where he was vocal about what Cuba needs – coal, cotton textiles, jute, tea, among others – and what Cuba has to offer, namely copper, cocoa and most notably, sugar.
Sugar from Cuba went on to become a key import item for India.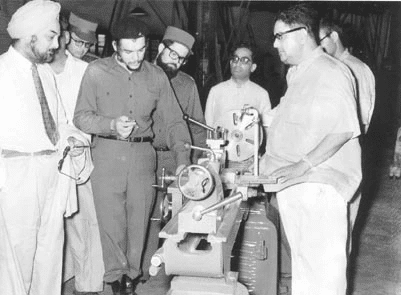 Experts often comment that Guevara possessed a very astute understanding of international trade, and he reflected such an understanding by wishing to build a platform for further trade negotiations with India. Che understood that as India's vast population's standard of living improved, so would the demand for Cuban sugar. 
As Castro once commented, whatever work this gun-loving, motorcycle-riding doctor might be assigned – he soon became an expert at it.
Che also shared his insights on education, the problem of landed-elites and the benefits of a cattle-protective rural economy with Indian officials. He then went ahead to visit other cities in India, key among them being Kolkata – where he visited industrial units in Agarpara & the campus of the Indian Statistical Institute.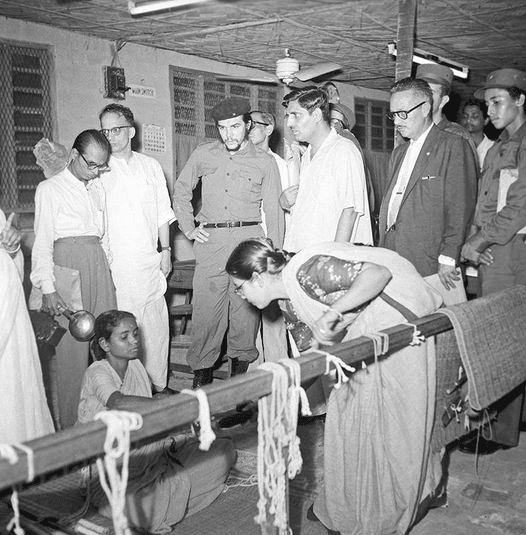 Che went back after developing a deep-rooted relationship with India, on the behalf of Cuba. Within one year, India established its embassy in Havana and Cuba did the same in New Delhi – thus setting up formal diplomatic relations.
Che also absorbed the teachings of Gandhi, Tagore, and Hindu mythology, which he disseminated among the people of his country, in turn building a bilateral cultural link. 
Such a link still functions as an element of soft-power for India in Cuba and the Latin American region, alongside more more modern soft-power elements such as Bollywood.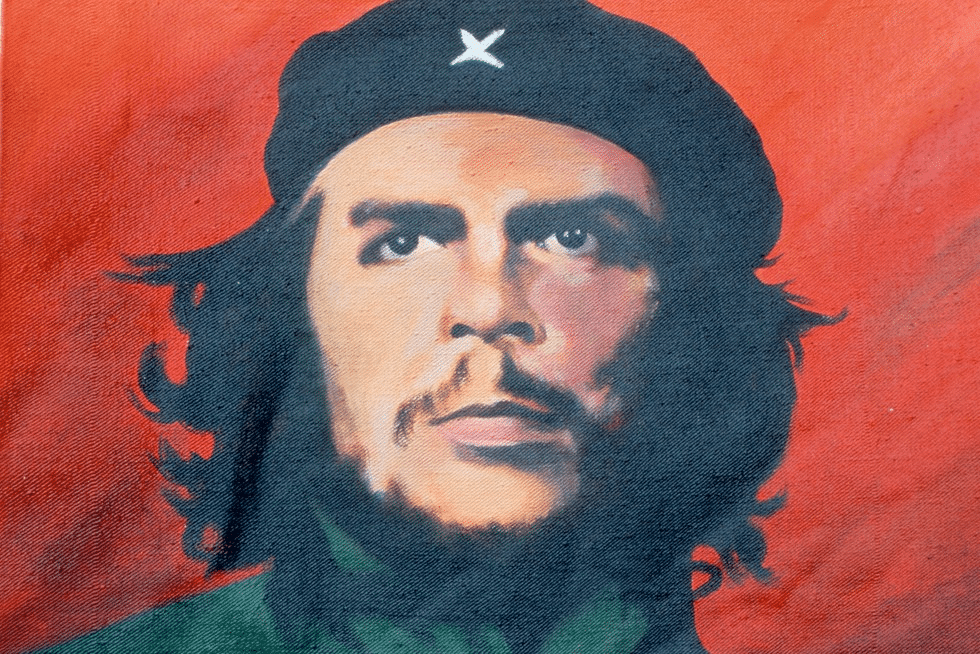 The cult surrounding Che Guevara does the same for Cuba. While Che did not remain affiliated with Castro's government for long, he has become an icon of revolution and change, and Cuba tends to exercise sovereignty over that.
Recent India-Cuba Relations
Quite recently, links between India and Cuba have been on the rise. They maintain increasing contact in multilateral forums such as the United Nations and the World Trade Organization. The Non-Aligned Movement kept the two nations together and allowed them increasing opportunities for cooperation over a range of issues. 
Aleida Guevara's last visit to India in 2019 marked the 60 year anniversary of the Cuban Revolution – and also celebrated 6 decades of bilateral relations between India & Cuba.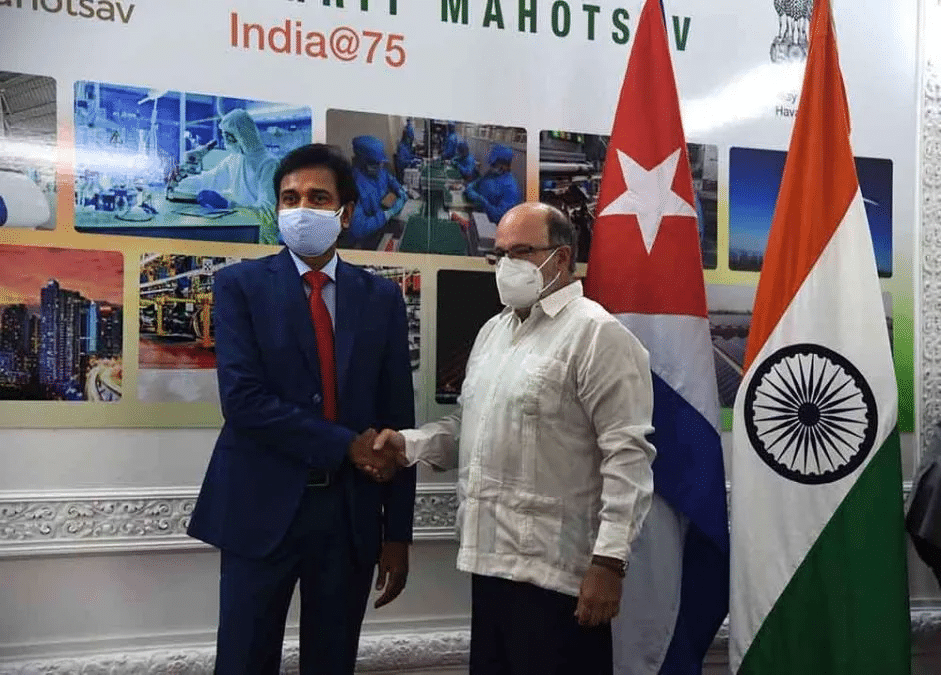 The two nations are close partners in the International Solar Alliance. There are also repeated bilateral partnerships and instances of cooperation in projects ranging from renewable energy to health and pharmaceuticals, biotechnology, agriculture, and technology. 
India recently rose to the Presidency of the G20, where it voiced its wish to become the "voice of the global south." To fulfill such a tall vision, India has to remember its key alliances with members of the so-called Global South and the foundational story behind those relations.