Chennai has been in a preparedness mode in a race against time to brace themselves for the North-Eastern monsoon. The Greater Chennai Corporation has been executing a city-wide stormwater drain project to prepare the city for the onset of the monsoon.
Until now, a total of 130km of stormwater drains and 1400 km of desilting have been undertaken. This means that if Chennai witnesses similar patterns of rainfall as last year, there will be few inundation points, according to GCC Commissioner Gagandeep Singh Bedi. 
Though the city can derive lessons from the floodings that took place in Bengaluru and Gurugram last month, municipal officials have told that there is no need for that as the city is "looking at its own past experiences" to prepare for monsoons in a war-like a manner. 
Across the city, entire stretches of road have been dug out to create new drains, which have led to a lot of traffic snarls in the city. Some residents believe that the work won't be completed in time for the monsoon. 
The GCC efforts have also attracted some criticism as well. Some neighborhoods have complained about the level of stormwater drains being higher than that of their homes, making them prone to flooding. 
The Chennai GCC's Plan to tackle monsoon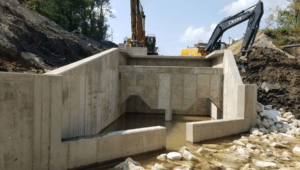 The first step was to identify pain points in the city. 

Funds were allocated by the Tamil Nadu government for the reconstruction of stormwater drains in the core areas of the city where drains are inadequate

Desilting of channel water has been taking place for five months
It will be a test of time and pace to see how this experiment in Chennai works out.
---