Sri Lanka's economic crisis has been centered on food. Incomes are falling while food prices are rising. Families are compelled to forego meals and go hungry.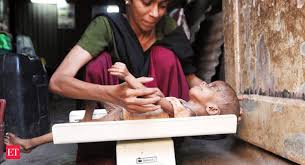 According to one doctor who asked not to be identified, "the effects of malnourishment take time to show." "Currently, most underfed children are using the body's stored reserves, but continued nutrition insufficiency would have long-term consequences." According to UNICEF, approximately 56,000 children in the country suffer from severe acute malnutrition.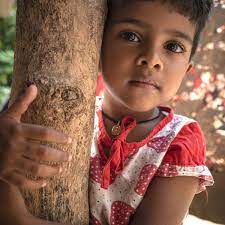 According to the most recent World Food Program figures, one-third of Sri Lankan households do not have a reliable source of food, and nearly 70% are reducing meal sizes. Unicef's country representative in Sri Lanka, Christian Skoog, stated: "The mothers are not as well fed or nourished as they once were. It was already a problem, and it has only gotten worse.
Low birth weight is a major problem in Sri Lanka because women do not receive adequate nutrition during pregnancy or gestation." With the help of parents who volunteered to cook, the school began offering porridge and a midday meal program. Donations are needed to keep the program running.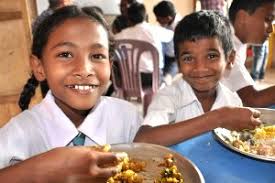 Community kitchens and food handouts like these are helping to fill the gap in some parts of Sri Lanka, but many children continue to go hungry. FIAN has been organizing food programs for primary and secondary school students for the past six months. According to S Visvalingam, President of the Food First Information & Action Network (FIAN) in Sri Lanka, "at least 20% of children do not eat breakfast and go to school [on an] empty stomach."
FIAN has been organizing food programs for primary and secondary school students for the past six months. Sri Lankan government officials have acknowledged the growing crisis of acute malnutrition, after initially denying it. Stunting, low height for age, wasting, and low weight for height among children have all increased significantly in the last year, according to data from the health ministry's family health bureau. In October, the government announced that it would double its initiative to provide free school lunches and toddler supplements.