China's Eastern Theatre Command initiated joint air and sea patrols and military exercises involving its navy and air force around Taiwan. The official Chinese news agency, Xinhua, reported that the drills aim to enhance the coordination between military vessels and aircraft and test their combat readiness in realistic scenarios.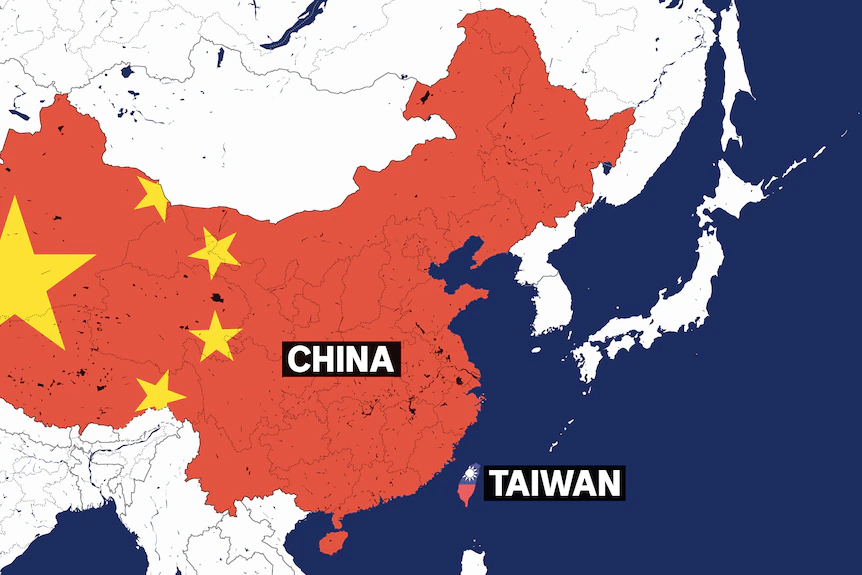 Table of Contents
Responding to a Provocative Stopover
China's latest military manoeuvres near Taiwan have raised regional tensions, signalling a "stern warning" to those advocating for the island's independence. The provocative exercises come in response to Taiwan's vice president, William Lai, making a high-profile stopover in the United States, a move that Beijing views as collusion with foreign forces.
A Stern Warning Against "Taiwan Independence"
Shi Yi, a spokesperson for the Eastern Theatre Command, emphasised that the exercises served as a "stern warning" against "Taiwan independence" separatists collaborating with external elements. China's assertive stance underscores its firm position that Taiwan is a part of its sovereign territory, and it opposes any activities that could suggest otherwise.
Taiwan's Response
Taiwan's Defense Ministry promptly condemned China's military manoeuvres, characterising them as "irrational provocative behaviour." The ministry affirmed its commitment to safeguarding freedom, democracy, and the sovereignty of the Republic of China. It stated that it would deploy appropriate troops to respond to the situation in line with its emergency protocols.
China's Pattern of Military Activities
In recent years, the Chinese Communist Party has escalated its military activities around Taiwan, sending aircraft and ships to intimidate the island nation. This pattern of behaviour has significantly undermined regional security and stability. The timing of the current military exercises, following Taiwan Vice President William Lai's US stopover, highlights the deepening tensions in the Taiwan Strait.
Lai's Stopover and Taiwan's Election Dynamics
The political and diplomatic context of Lai's stopover cannot be overlooked. Lai's actions carry significant weight as the frontrunner in Taiwan's upcoming presidential election. His visits to the United States, particularly his interaction with US officials, have drawn strong reactions from China. The ruling Communist Party's Taiwan Work Office labelled Lai a "troublemaker" and accused him of colluding with the US to promote "Taiwan independence" rhetoric.
Implications for Regional Dynamics
China's vehement response to Lai's trip reflects its sensitivity to any engagement between Taiwan and foreign powers. It underscores the broader struggle for influence over Taiwan's status, a situation complicated by Taiwan's robust democracy, its independent governance, and its significant global support.
International Efforts for Peace and Stability
The US has consistently expressed its commitment to a peaceful resolution of the Taiwan issue based on the principles of the Taiwan Relations Act. The US acknowledges the One-China policy but maintains unofficial relations with Taiwan, supplying it with arms for self-defence. While China criticises any form of official interaction between the US and Taiwan, the US maintains that its engagements are rooted in the promotion of regional stability.
Navigating Complex Geopolitics
The situation in the Taiwan Strait highlights the broader challenges facing the Asia-Pacific region. As China's influence grows, neighbouring countries carefully navigate their relationships with the rising superpower. The US, Japan, and other regional stakeholders are keen to uphold regional stability and ensure that disputes are resolved peacefully.
Ensuring Stability Amidst Growing Tensions
China's recent military drills near Taiwan underscore the ongoing tensions in the Taiwan Strait. These exercises, characterised by Beijing as a "stern warning," directly respond to Taiwan Vice President William Lai's US stopover. The drills serve as a reminder of China's unwavering stance on Taiwan's sovereignty and its readiness to use military force if necessary. As the region grapples with geopolitical complexities, the international community remains vigilant in promoting peace and stability in the Asia-Pacific.