The National Health Commission claimed that China recorded the same number of Covid-19 deaths on Friday, which was zero new cases. On December 23, the nation recorded 4,128 new symptomatic Covid-19 infections, up from 3,761 the previous day. According to the news agency Reuters, China reported 4,103 new local cases, up from 3,696 a day before when imported infections were excluded.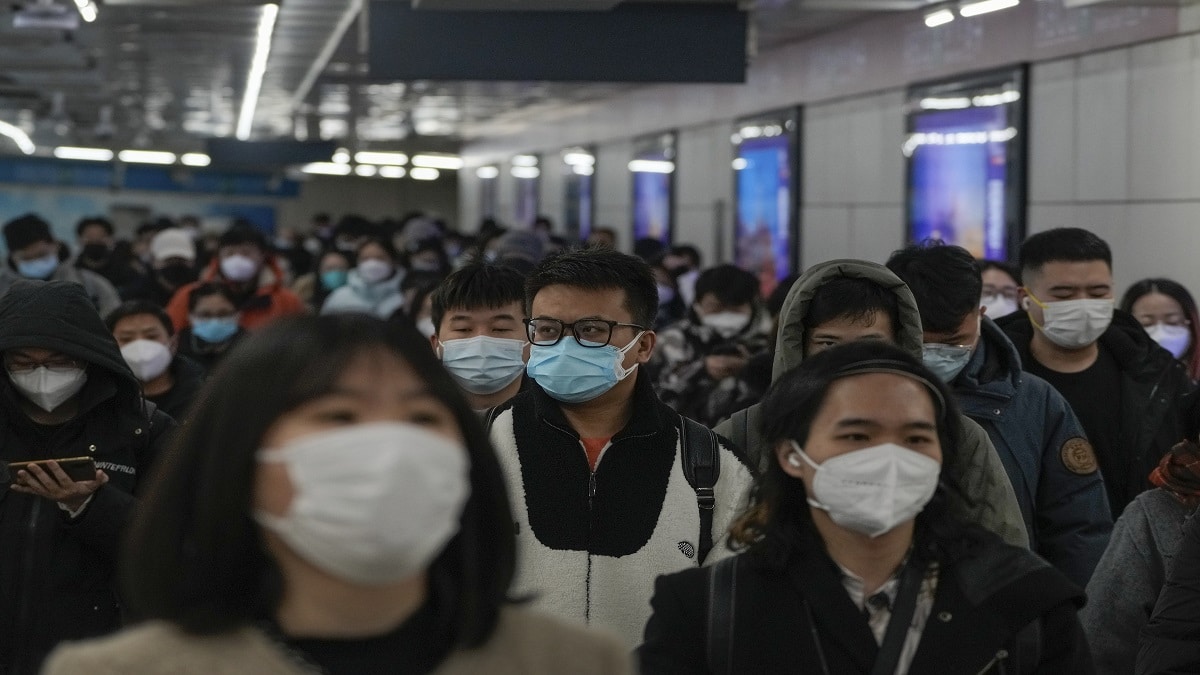 After Beijing abruptly loosened the limitations that had kept the disease under control for almost three years, Chinese officials reportedly anticipated that in the first 20 days of December, 250 million individuals, or 18% of the country's population, would get COVID-19.
Sun Yang, the Chinese Center for Disease Control and Prevention's deputy director, disclosed the estimates in a health briefing, according to a Financial Times report citing two people who knew the situation. The appraisals include 37 million people who contracted the disease on Tuesday alone, or 2.6% of the population.
China has recorded less than 4,000 new symptomatic local COVID cases for December 22, and for the third day in a row, there have been no further COVID deaths. On December 19, after loosening pandemic restrictions and abandoning its zero-Covid policy, China made its first official fatality announcement. Extreme disapproval has been expressed worldwide in response to the government's move to restrict the criteria for COVID fatalities. According to Sun, more than half of the inhabitants of Beijing and Sichuan are already infected with COVID, and the rate of its spread across the country is still rising.
Current scenerio of Covid in China
China had a 99 percent spike in severe cases on Friday compared to a 42 percent increase the day before. The nation doesn't give precise numbers of severe cases. Following the recent relaxation of the zero-Covid policy, official statistics are no longer a credible indicator because fewer tests are being conducted nationwide.
Reuters reported that as of December 23, 397,195 cases with symptoms had been confirmed in mainland China. As CNN reported via ANI, the Chinese government said it had revised its system of tracking fatalities brought on by the virus to defend the integrity of its official figure.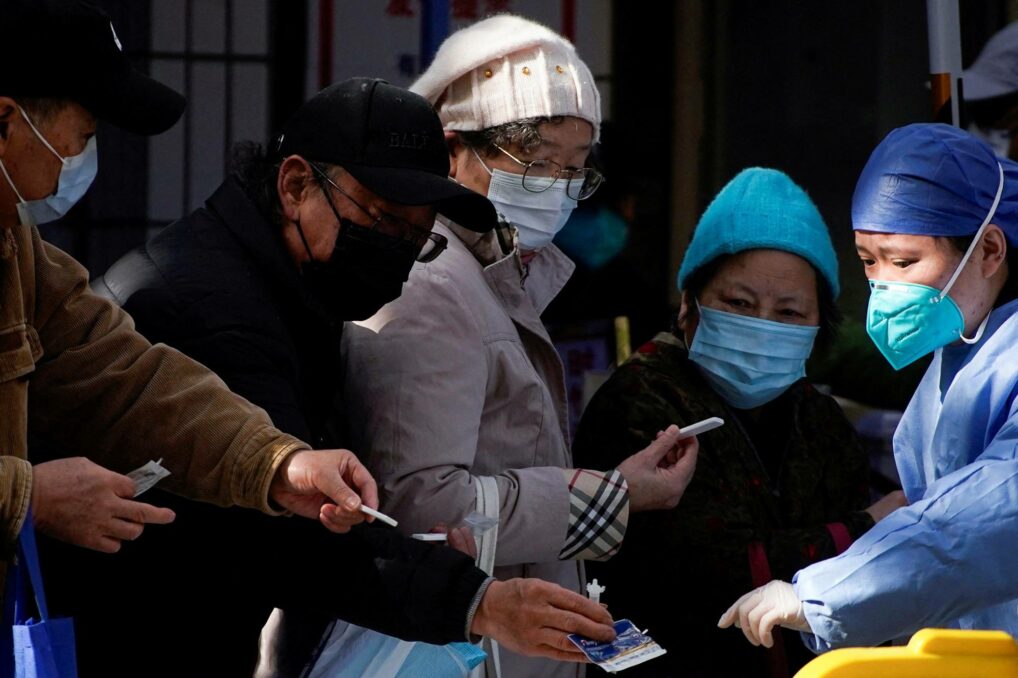 Only those who die from pneumonia and respiratory failure after catching the virus are categorized as Covid fatalities, according to the most recent National Health Commission rules, according to Wang Guiqiang, a renowned infectious disease specialist.
Even if they were sick with Covid at the time, he stated that people who are determined to have died from another illness or underlying condition, such as a heart attack, will not be counted as viral deaths, according to CNN, cited by ANI.
Michael Ryan, the emergency chief for the World Health Organization, also spoke on China's standards for counting Covid-19 deaths and criticized them for being "very restrictive."
Since the beginning of the pandemic, counting fatalities from Covid versus deaths from other causes has been a contentious issue, according to Ben Cowling, an epidemiology professor at the University of Hong Kong. He noted that a more significant issue in China—namely, there is minimal PCR testing now that the government has dialed back mass testing—would overshadow the discussion about how to count Covid deaths.
RT-PCR testing required for visitors from China
In light of the mounting incidents in China, India has increased surveillance and ordered its states to be on guard. People have been reminded to behave in a Covid-appropriate manner, primarily as the year's end holiday season draws near.
India has stepped up its surveillance to prevent infections amid worries over a recent Covid-19 epidemic in its neighbor China and several other nations. Both the Prime Minister of India, Narendra Modi, and the Union Health Minister, Mansukh Mandaviya, who held separate review meetings this week, emphasized that the pandemic is still ongoing and urged people to behave in a Covid-appropriate manner by donning masks and getting immunized, particularly as the Christmas and New Year holiday season approaches.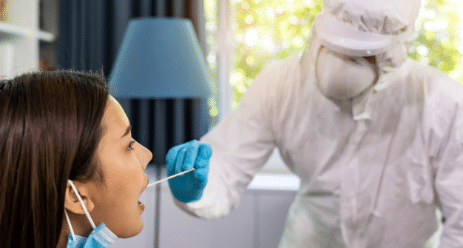 To stop the spread of this, the Center has issued a warning, which calls for randomly selecting 2% of international passengers. This regulation is effective as of right now. Additionally, mock drills will be held next week across India (December 27) to monitor covid 19 situation in the country.
Experts predict that despite the recent scare in China, caused mainly by the Omicron BA.5 variant's BF.7 sublineage, the situation in India won't get worse beyond repair. In India, four cases of BF.7 were documented, although they occurred in the past, and all of the patients have since recovered.
Several states have increased surveillance in the meantime, and officials have been instructed to maintain vigilance in light of the situation in China. India's weekly Covid-19 case count has been dropping, according to a Friday statement from the Union Health Ministry.