When most countries are moving on from COVID-19. China is still battling COVID-19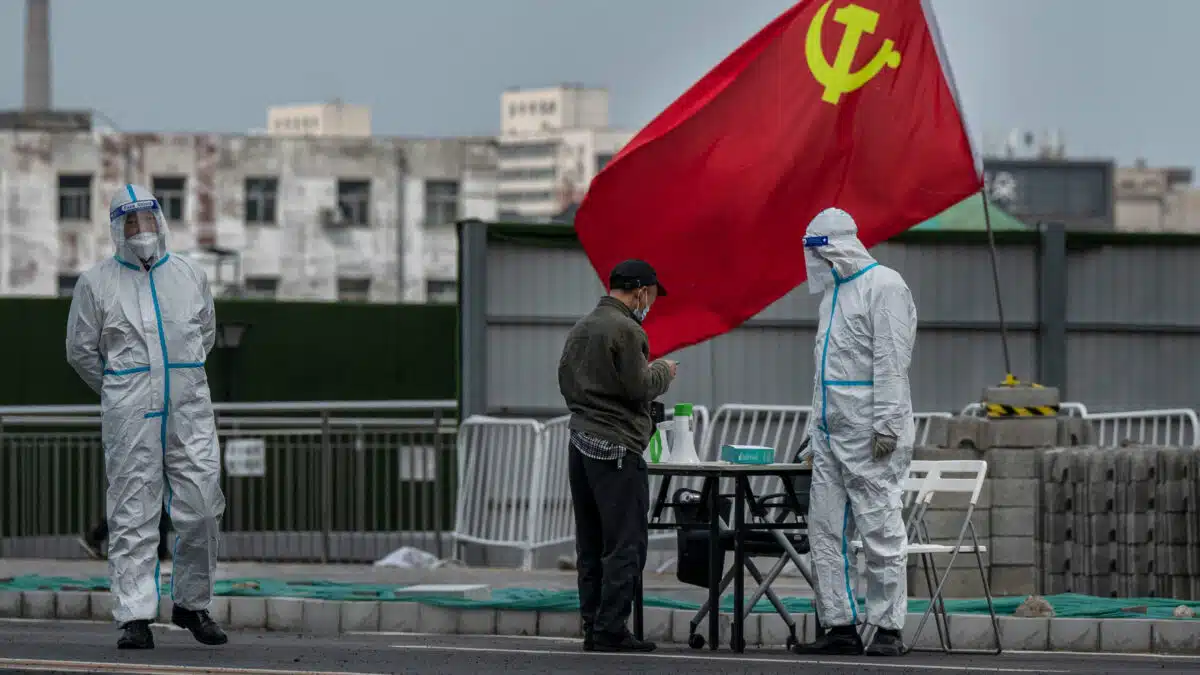 WHO on China's increasing case?
Director-General of the World Health Organization Dr Tedros said "there are still too many uncertainties and gaps for us to say the pandemic is over: –
Gaps in surveillance, testing and sequencing mean we do not understand well enough how the virus is changing.
Gaps in vaccinations mean that millions of people remain at high-risk of severe disease & death; -Gaps in treatment mean people are dying needlessly.
Gaps in health systems leave them unable to cope with surges in patients with #COVID19, flu & other diseases
Gaps in our understanding of post-#COVID19 condition mean we don't understand how best to treat people suffering with the long-term consequences of infection;
Gaps in our understanding of how this pandemic began compromise our ability to prevent future pandemics
At the same time, WHO is very concerned over the evolving situation in #China, with increasing reports of severe disease"
We continue to call on #China to share the data and conduct the studies we have requested, and which we continue to request. As I have said many times before, all hypotheses about the origins of this pandemic remain on the table"
What about vaccines?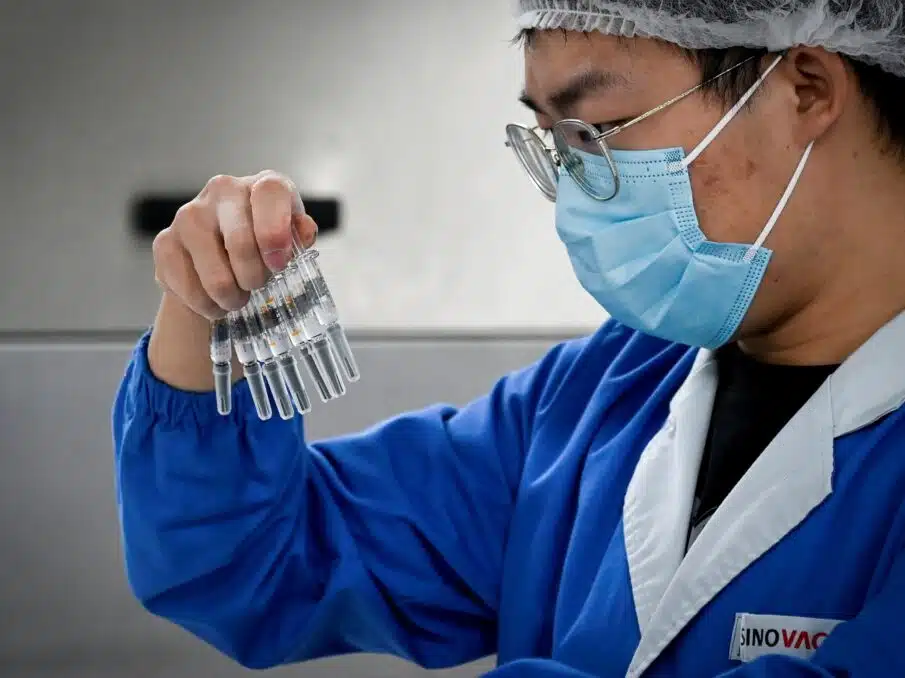 China has yet to approve any foreign-made vaccines that have been proven to be extremely effective. Its people have gotten vaccines developed in China that are not based on the mRNA technology used in most Western-made vaccines. According to Reuters, more than 90% of China's population is completely vaccinated. Because the coronavirus is not as common in China as it is in most other nations, most residents lack natural protection.
A former infectious diseases official projected that up to 90% of the population could eventually be infected with COVID in a speech reported by the China Youth Daily, a Communist Party tabloid, on Wednesday. Feng Zijian, former deputy director of the Chinese Center for Disease Control and Prevention, stated that officials must hasten vaccines, particularly among the elderly, and prepare the healthcare system for an inflow of patients.
The BF.7 variant found in China and now in India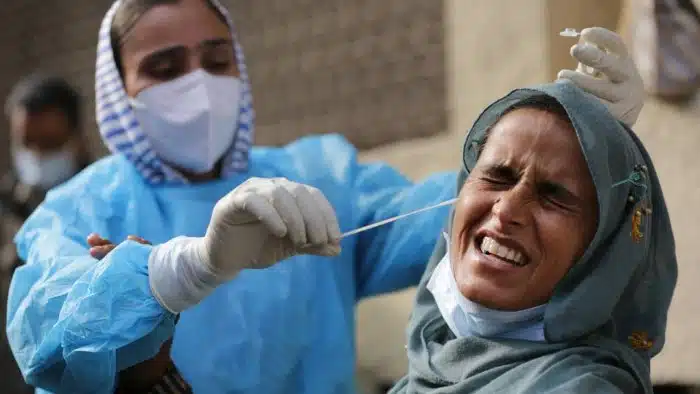 The "BF.7" variant of SARS-CoV-2, the virus that causes COVID-19, is one of several variants that have emerged during the course of the pandemic. This variant was first identified in South Africa in November 2021.
Like other variants of SARS-CoV-2, the BF.7 variant is thought to be more infectious than the original strain of the virus. It has also been shown to be more resistant to neutralizing antibodies, which can make it more difficult for the body's immune system to fight off infection.
There is currently limited information available about the impact of the BF.7 variant on the severity of COVID-19 and the effectiveness of vaccines. However, it is important to continue taking steps to prevent the spread of all variants of SARS-CoV-2, such as wearing a mask, washing your hands frequently, and practicing physical distancing.
It is also important to get vaccinated if a vaccine is available to you, as vaccines have been shown to be effective against severe illness and death from COVID-19. Vaccines may also help to reduce the spread of the virus, even if they are not fully effective against all variants.
The "zero COVID" policy in China?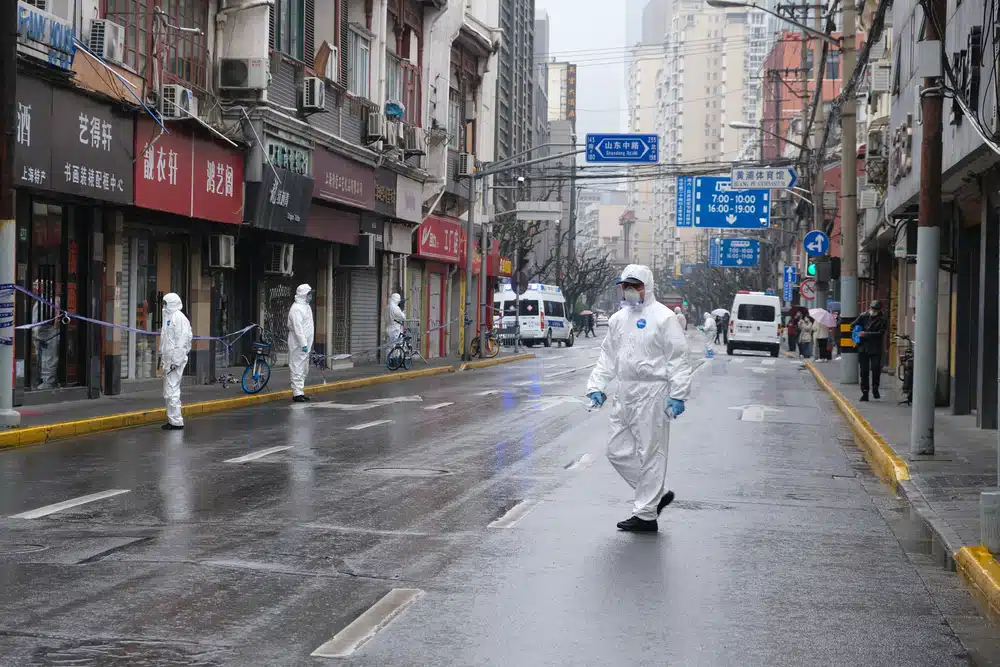 China's objective in combating COVID-19 was to reduce cases as much as possible. To do this, it conducted mass testing, isolated the ill in government institutions, and imposed strict lockdowns that could cover whole cities.
Why did China remove the "zero COVID" policy?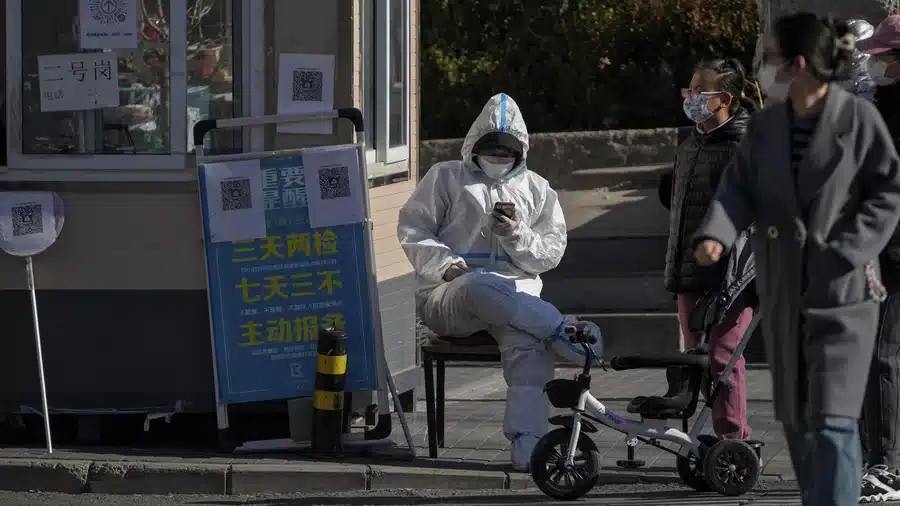 About 1,000 protesters marched through central Beijing in the early hours of November 28 (Monday), condemning China's tight "zero-COVID" policy, with some openly calling for the removal of President Xi Jinping's "dictatorship"—a rare expression of public outrage in the tightly controlled country.
It was the city's first large protest since Xi took control in 2012. According to witnesses and recordings on social media, similar protests erupted over the weekend in Shanghai and roughly a dozen other Chinese cities, showing growing public outrage about extended strong coronavirus restrictions and lockdowns amid an increase in cases.
What did the Chinese health experts say regarding the removal of the policy?
"The lethality of the omicron strain of the coronavirus has now been greatly lowered," Wang Guiqiang, a health expert, told reporters in Beijing during a news briefing on Thursday that was heavily covered by official media. "Everyone should approach it with a regular heart; there is no reason to be frightened or even fearful."