As the elections are conducted in other states with polls resulting but Maharashtra civic elections are still under cloud of uncertainty.
Although everyone expecting the dominance of BJP in Maharashtra just as its dominance in other states such as Uttar Pradesh, Assam, Uttarakhand. The Assembly of Maharashtra has unanimously passed bills to delay the civic elections till quotas for OBC are restored.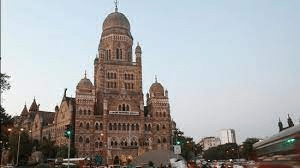 Former corporator from Kolhapur, Jayant Patil says, 'we want the elections to be held as early as possible. However it's unclear if the new delimitation will continue to be in place.The delimitation of wards stands cancelled in Kolhapur Municipal Corporation.
Huge objections are raised form Nashik Municipal Corporation over the electoral politics. Opposition leader in Nashik Municipal Corporation seemed to back up the Mahavikas Aghadi (MVA) bills to have reservation for OBC people.
The authority to finalise the local civic bodies has been transferred to state government form state election commission. The state wasn't able to handle the issue of OBC reservation and now the bills have passed stating the election to postpone to late march.
This has created chaos among many municipal corporations and lot of municipalities are expecting the civic elections will held soon.Lot of leaders and mayors from all over Maharashtra are anticipating the winning polls although few are holding their opinions for the upcoming future.
The certainty of elections happening soon is tough but the aspirants should hold back their motives to serve the state.
One leader from Pimpri-Chinchwad Municipal Corporation (PCMC) Namdev Dhake says, "the delay in the elections will not cause any undue advantage to other political parties".
Namdev Dhake hails from BJP. So many leader are anticipating the future of BJP winning most of the wards after Maha Vikas Aghadi (MVA).