CM Kejriwal tweeted, 'Met the hero,' after his visit to LNJP Hospital where he met Satyendar Jain. According to doctors at Lok Nayak Hospital, Satyendar Jain experienced a blood clot due to a fall in the Tihar Jail bathroom on Thursday.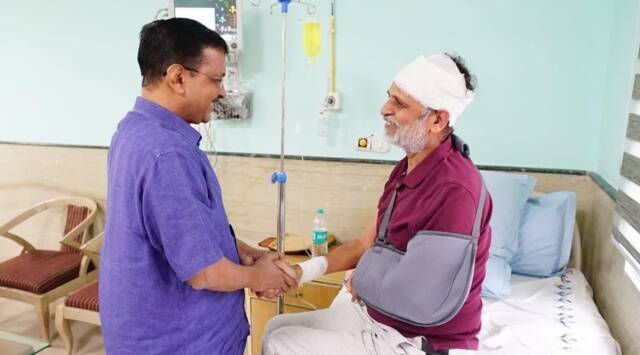 New Delhi: Delhi Chief Minister Arvind Kejriwal met former Delhi Health Minister Satyendar Jain today, May 28th, at LNJP Hospital. Satyendar Jain, who is not only a former Delhi Health Minister but also one of the prominent AAP leaders, has been admitted to LNJP Hospital due to a head injury.
The doctors stated that Satyendar Jain has a blood clot after falling in the Tihar Jail bathroom. After meeting Satyendar Jain, Delhi Minister Kejriwal shared a post on a social media platform, showcasing pictures of both leaders hugging and chatting. Kejriwal posted the pictures with the caption "Met the brave man, the hero."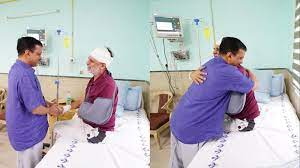 On Friday, AAP leader Satyendar Jain was granted interim bail by the Supreme Court. The bail was granted based on medical grounds and is valid for six weeks. The Supreme Court stated that receiving medical treatment of one's choice at a private hospital and bearing the expenses is considered a citizen's right.
Jain collapsed in Tihar Jail on Thursday, followed by experiencing dizziness. He was subsequently admitted to Lok Nayak Hospital. According to a statement from a Tihar Jail spokesperson, Jain slipped inside the bathroom of the prison hospital. He has been under observation at Tihar Jail Prison's hospital. Initially, Satyendar Jain was admitted to DDU Hospital and later transferred to Lok Nayak Hospital.
The Tihar Jail spokesperson informed that on Thursday around 6:00 am, Jain slipped in the bathroom of the MI Room in hospital CJ-7. He was already admitted there due to general weakness and was also seeking medical attention for extreme back pain issues.
According to the state health department source, Satyendar has faced severe issues in mobility, including balance loss and slipping. The Supreme Court Vacation bench, comprising Justice JK Maheshwari and PS Narasimha, granted bail to Satyendar Jain for six weeks after considering his medical condition.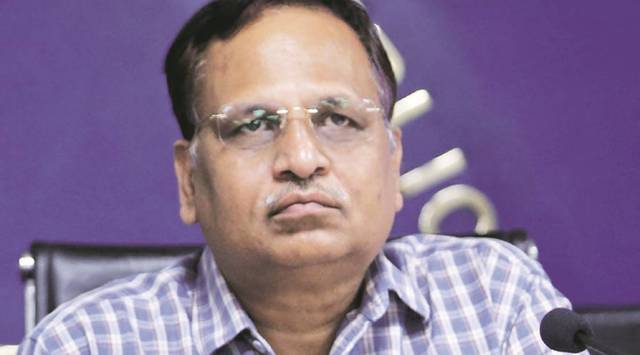 What is the case against the AAP Leader Satyendar Jain?
Former health minister Satyendar Jain was accused of money laundering along with some other leaders in 2017. The Central Bureau of Investigation (CBI) accused Satyendar Jain of laundering over 16.5 crore rupees between 2010-2012 and 2015-2016, using three different companies.
Satyendar Jain became the health minister in 2015 and was elected as MLA in 2013, 2015, and 2020. The accusation is that he allegedly diverted funds by investing them in his own companies through Kolkata-based shell companies.
The CBI filed the case against Satyendar Jain in August 2017 under the Prevention of Corruption Act. After one year, the charge sheet was filed, which implicated Jain, his wife, and four of his associates in a case of disproportionate assets.
The Enforcement Directorate (ED) took charge based on the CBI complaint and subsequently attached the properties of five companies worth around 5 crores, along with those of other individuals accused in the money laundering case involving Jain. Satyendar Jain was in custody on May 30th, 2022.
He applied for bail, but his application was rejected by the trial court in November 2022. Furthermore, the Delhi High Court also rejected his bail application in April 2023.