An article on The Indian Express dated September 2nd , 2023 informs us of the absence of children in the educational institutions of Nuh as a result of communal violence.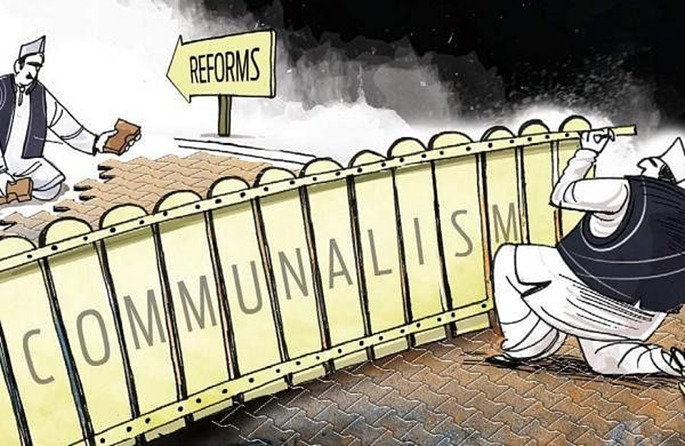 The Background
The violence in Nuh broke out on 31st July, 2023 when a group of people started pelting stones on a religious yatra being led by the Vishva Hindu Parishad and Bajrang Dal Members. The pelting of stones was in response to a rumour that Monu Manesar, a cow vigilante who was booked for the murder of two Muslim men in the Bhiwani district of Haryana was part of the procession.
141 people were arrested, 55 FIRs were registered, 6 people were killed and 88 injured. Additionally, vehicles and buildings were set to fire and houses were bulldozered.
The History of Communal Violence in India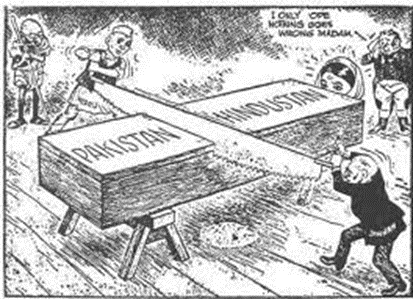 The first major communal riots were witnessed by the country in August 1893 in Mumbai where hundreds of people were killed and 800 injured.
The partition of the country concretised feelings of communal identities which were instigated by the British and the post partition era saw the maximum number of riots in the country. In 1964 itself, there were 1040 such incidents.
This intensification of communal feelings which find their historical origins in the British policy of divide and rule and the Bengal partition, the post independence era found these communal tendencies as a product of increased politicisation of identities by groups of extreme ideologies. These have then furthered such tendencies of differentiation between religious communities of the country.
Some of the significant riots that have contributed towards this widening gap between communities include the 1983 Nellie Massacre, 1984 Anti Sikh Riots, 1992-93 Babri Masjid Demolition and the 2002 Gujrat Riots among many more.
As per the recent data released by the National Crime Records Bureau, over 2,900 cases of communal or religious rioting were registered in the country between 2017 and 2021.

Impact of Communal Violence on Education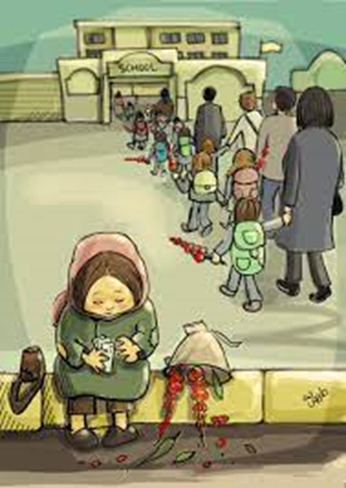 Various researches have proven that growth of religious conflicts have a detrimental effect on the individual liberties and national economies. The resources which are supposed to be invested in human and physical capital get diverted towards conflict aversion and repair in turn costing the nation its potential developmental vision.
A report by Institute of Economy and Peace showed that violence costs India 9% of its total GDP where it only spends 1% on healthcare and 3% on education.
Furthermore, it deflects foreign investments due to social instability. Additionally, it also has a detrimental effect on the country's diplomatic relations and foreign trade as human rights form a part of such agreements clauses.
While there is a dearth of specific data on the impact of communal violence on education, there is evidence that the disruption caused by such events cause children to displace themselves from regions of conflict, stay separated from their families, there is loss of existing educational qualifications and abilities due to the infrastructural damage, extreme emotional and physical discomfort due to exposure to such traumatic events. These in turn affect the cognitive ability of children to learn and process information while causing a disruption in their process of educative socialisation.
While there is data that suggests that the value associated with education sees a jump post events of communalism, there is no evidence to suggest what kind of mobility or positive impact is brought about.
The Way Forward
India's demographic dividend is expected to peak to 59% by 2041. For India to be able to reap its benefits, it must ensure quality education to its growing youth. Education has the potential to avert communal clashes only if successfully protected from it. The need of the hour is to impart sensitivity and compassion among the youth of today and educate them of the detrimental impacts of unnecessary aggression. Mobility can only be achieved when peace and stability is guaranteed and resources are channelled in the right direction.
There needs to be more research on the direct impacts of such communal riots on education and this data must be dissipated among communities so that the individuals involved can realise that their subjectively inspired actions come at the cost of their objectively desired goals.