What did the president of Turkey say about Cristiano Ronaldo?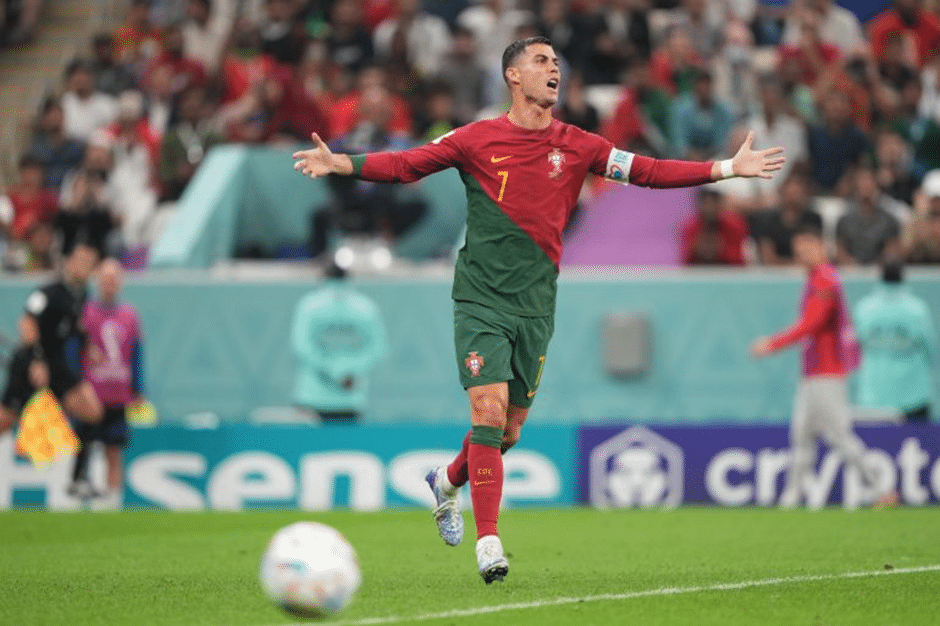 The president of Turkey, Recep Tayyip Erdogan said that Portuguese forward Cristiano Ronaldo was subject to a political ban during the recently concluded FIFA World Cup.
Cristiano Ronaldo had a dismal World Cup campaign, scoring only one goal at the Qatar World Cup as his national team was knocked out in the quarter-finals against Morocco. To add to the misery, the number 7 did not even start in the two knockout clashes, against Switzerland and Morocco respectively.
The Turkish president felt sad for Cristiano Ronaldo claiming that sending the Portuguese international on the pitch with only half an hour to play was indeed harmful to his mental state.
According to sources, Erdogan said that they (Portuguese management)have wasted Ronaldo and they have imposed a political ban on him. He stated that playing Cristiano Ronaldo on the pitch with 30 minutes remaining ruined his psychology and took away his motivation.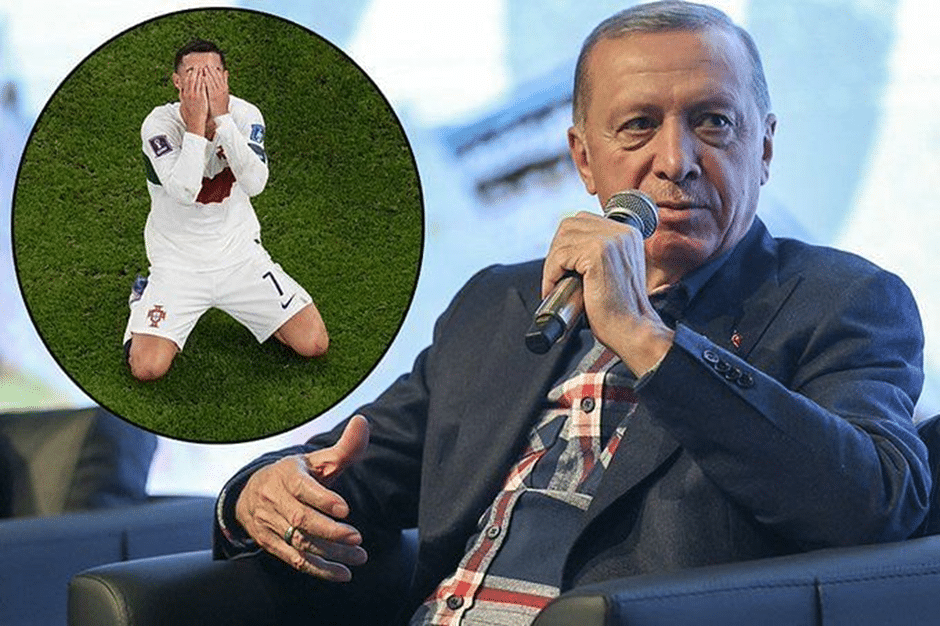 The ex-Juventus player was not in his best shape or form while entering Qatar because of a few challenging months at Manchester United, which led to his United contract being terminated following a sensational interview with Piers Morgan. Despite his first penalty goal at the World Cup against Ghana from the penalty spot, the 37-year-old was not his usual 'goal-scoring' self after that.
During his side's 2-1 loss against South Korea, Ronaldo had some disciplinary issues with the coach, Fernando Santos that led him to drop Ronaldo from the starting IX for Portugal's clash with Switzerland, where the former emerged victorious, thanks to a hattrick by Goncalo Ramos.
The 5-time Ballon d'Or winner was not allowed to play in the starting 11 against the Atlas Lions and was only subbed on in the second half when the latter had the lead of 1 goal to nil. After the full-time whistle, Ronaldo left the pitch in tears as his last World Cup ended in disappointment.
Hunt for a new club
Post the World Cup disappointment, the former Real Madrid man is hunting for a new club with his future seemingly hanging in the air.
The Portuguese star is currently a free agent after his Manchester United exit and is mulling his next move. Ronaldo is hell-bent on playing in the Champions league. However, no club from the competition has shown interest in the competition's leading goal-scorer.
Axel Hellmann, the CEO of Eintracht Frankfurt, recently said that CR7 was offered to the German club. However, Saudi club, Al-Nassr is the only club that has expressed interest in signing the Euro 2016 winning captain.