Authorities started evaluating the effects of floods, landslides, and severe winds as Cyclone Gabrielle moved away from New Zealand on Wednesday.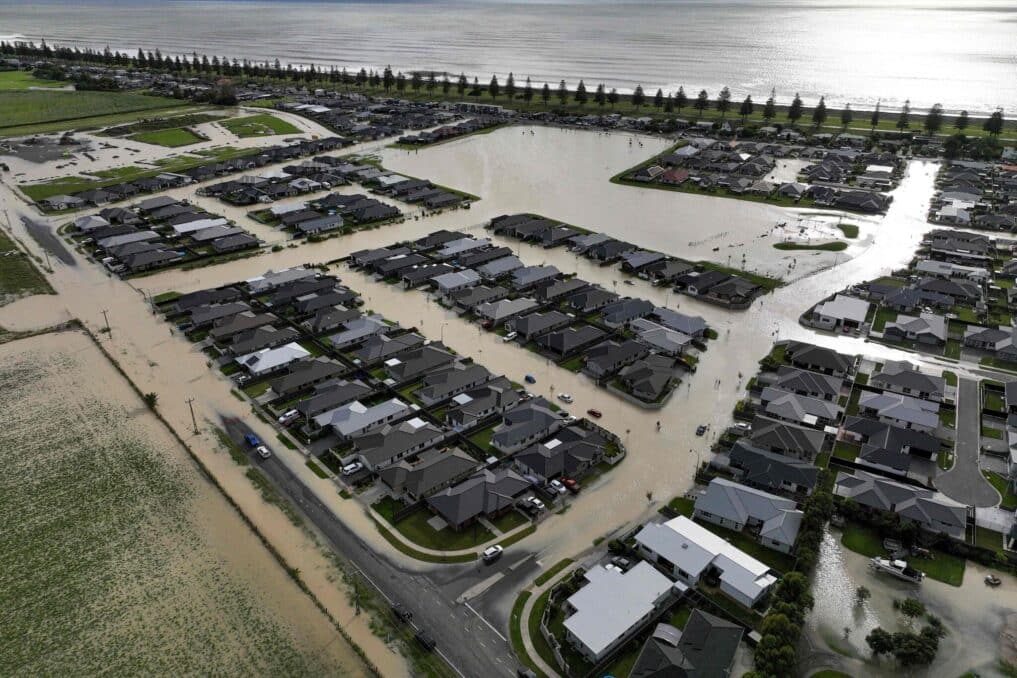 Cyclone Gabrielle: A week after the hurricane hit New Zealand's North Island, hundreds of people were still unaccounted for, and on Sunday, the death toll rose to 11. Due to massive flooding and landslides, New Zealand issued a "National State of Emergency" on Tuesday.
Table of Contents
Deaths Due to Cyclone Gabrielle:
Six regions—Northland, Auckland, Tairawhiti, Bay of Plenty, Waikato, and Hawkes Bay—have already adopted it. In some locations, the government has already proclaimed a "local state of emergency." On February 12, the cyclone struck the topmost part of the North Island and moved toward the east coast. The largest natural disaster to hit New Zealand in the last century, according to Prime Minister Chris Hipkins, is Gabrielle.
In a press release, the New Zealand government stated that it had decided to assist with Cyclone Gabrielle's response. Significantly, a national state of emergency has now been declared three times in New Zealand's history.
On Sunday, police reported that an additional two individuals had perished in the severely damaged Hawke's Bay region due to cyclone-related conditions, bringing the total to 11. 5,608 persons nationwide cannot be reached by the authorities, although 1,196 people reported being safe.
According to Reuters, rescue operation crews from Auckland Council are still performing quick building inspections on damaged homes in the coastal communities of Muriwai and Piha in the hopes of finding missing persons.
Rescue services and the military delivered vital supplies to villages cut off by Cyclone Gabrielle, which destroyed farms, bridges, and cattle in addition to flooding homes. Countless crops had been devastated, and supply chains had been interrupted, making it difficult to move supplies.
Ongoing rescue missions:
According to Prime Minister Hipkins, everyone on the North Island is "working around the clock" to address the problem.
On Saturday, around 62,000 homes nationwide were without electricity. Of those, roughly 40,000, or over 170,000 people, live in Hawke's Bay.
To discourage looters, the police have dispatched an additional 100 policemen to Hawke's Bay and the surrounding Tairawhiti region, especially to remote places. The New Zealand Herald also reported the presence of roadblocks around a rural Hawke's Bay village.
On Wednesday, the storm left New Zealand, and officials started determining how much damage floods, landslides, and strong winds had caused.
Air New Zealand Services resume:
Wednesday saw the return of Air New Zealand flights to all airports, including those in the severely hit areas of New Plymouth, Napier, and Gisborne. Cyclone Gabrielle caused 821 flight cancellations and impacted 49,000 passengers.
As the storm compelled New Zealand to declare a national state of emergency on Tuesday, residents in hard-hit areas are now being urged to conserve water and food out of concern for shortages.
---