Dalits going to western universities such as Oxford and Stanford university, India becomes the Largest Contributor to the Delhi International Students Group beating China in the process.
New Delhi: Delhi government has decided to give up ₹20 lakhs to the various SC or Dalit students who qualify for any western universities whether they be oxford Harvard or Stanford or other top universities.
Indian Government Plans for Dalit Students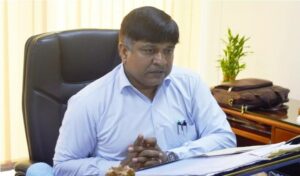 The Social Welfare Department has prepared various cabinet notes for students, one of them is to provide ₹20 lakhs for four-year courses and ₹10 lakhs for two-year courses to every Dalit or lower-class student who qualifies for any western university.
Due to discrimination and financial issues for many distinct reasons Dalit students cannot pursue higher courses even if they wanted to, this is the reason the government decided to take this initiative to support them so that they can pursue their dreams.
Social Welfare Minister Rajendra Gautam said, "Education plays a vital role in the empowerment of the underprivileged community and the finance at least should not come in a child's way of dreaming to make it big in life by pursuing higher studies in top foreign universities. The proposal is ready and will very soon be placed before the cabinet for consideration."   
Rajendra later added, "He had come across over more than half a dozen meritorious Dalit students who worked hard to qualify for top universities and got various admission offers but due to financial status of their family or due to failure of gathering funds by family their dreams were shattered, and it is not easy for a Dalit student to get educational loans from private or government banks. The deprivation of education creates various hurdles in the social economic upliftment of the family."
The department has also worked out to avail the required scheme for Dalit students. Students not earning more than ₹6 lakh per annum or less are eligible to seek help. Along with the offer for admission, they will need to submit their income certificate and fill in other requirements, which will be considered and passed by Cabinet.  
The Aam Aadmi Party (AAP) is also taking various initiatives to increase the amount of financial assistance to students preparing for UPSC, IIT-JEE, medical, and various other courses and competitive examinations.   
Due to this initiative, a total of 4,953 students have enrolled in various universities and coaching institutes. This Scheme is said to finance a total of 5,000 lower castes students each year.
India beats China: More than 82,000 Visa Issued
India has once again shown a spike as a developing country and has beaten China to become the largest contributor to the International Student Group in the world.
The US embassy in Delhi informed that the country issued more than 82000 student Visas to Indians – "which is record-breaking as the highest number ever recorded of visas issued to one country in a month", said Patricia Lacina, Charge D'Affaires of the US.
Mission in India welcomed this new trend, the embassy said that 167,582 Visas were issued to students during Covid-19 from India in 2020-2021, and after the pandemic, it looks like a water gate has opened for students.
Many students have gone to study in the west in various countries UK, New Zealand, Canada, etc, in 2020-2021, most of them are Dalits or other scheduled castes.     
Dalits Education: Dr. Suraj Yengde and His Fights for "Untouchables"
Lower castes or scheduled castes were always discriminated against in India and not many got the opportunity to study let alone dream to study for higher education in their life. Though, there are a few examples one of the most prestigious will be Dr. Suraj Yengde.
Originally from Maharashtra, he is a proud Dalit pursuing his second doctorate at Oxford and teaching at Harvard Kennedy University. In one of his interviews, he said, "At least 300 million Indians still belong to disadvantage castes and government can do much more to support them."
Suraj is from Nanded, a small town, "There are still many feudal caste-based systems, despite that many Dalits are politically active and well informed, have formed over the years."
He later, added, "It is not about living in UK o India, it is about the number of resources one has. And you have the responsibility to the ones being oppressed even if u do not want to or think u do not have to."  
Suraj Yengde recently tweeted that in countries he visits everywhere he meets, "Ambedkar's Children." "Give it a few more years and we will have a solid impact across the world." He later also talked about his plan to launch, "Ambedkar International students Association with Country Chapters."
But things are changing and there are a few primary factors:
(Source: IDSN )
That Union and many states are providing financial help for lower castes students and successfully sending them overseas for higher studies to help them pursue their dreams. He also said, "Tamil Nadu, Jharkhand government are more successful than Utter failure of a scheme by Delhi government because of faulty and complicated conditions."
The composition of the urban middle class has changed in India, mostly because of government jobs reservation and education and also due to the opening of the economy which helped SCs, STs, and OBCs in their education and jobs.
The case factor is now becoming more open and visible for the world to see, especially Academically, US academia and academies recognizing caste may open a new cope and avenues for Indian students of deprived caste groups, California state recognizing caste can be gauged the fact that it produces more than 132,000 students attracting many Indian students for studies.
Some of the incidents raised in the US also helped in awareness related to discrimination in India, among many companies' top tech companies like Google and Cisco were reported in the case of Caste discrimination as in Google Thenmozhi Soundararajn was not allowed to speak affairs related to the company affairs.
Increased Dalit and Bahujan organizations are putting in efforts to help Dalit or other lower-class students to study abroad among them is Nalanda academy by Anoop Kumar, mentoring more than 200 students.
(With inputs from Multiple Media Outlets)
Read more at: – Akash-Ambani-is-the-only-indian-to-be-listed-in-the-time-100-next