The Defence Minister, Rajnath Singh addressed the media during the 4th DAs Conference held in Delhi, on Thursday. Mr. Singh briefed about the upcoming "Invest for Defence" event, which will commence, on October 20. 
In his address, Rajnath Singh explained the government of India's vision of the Atmanirbhar Bharat initiative and its objectives in the defense sector.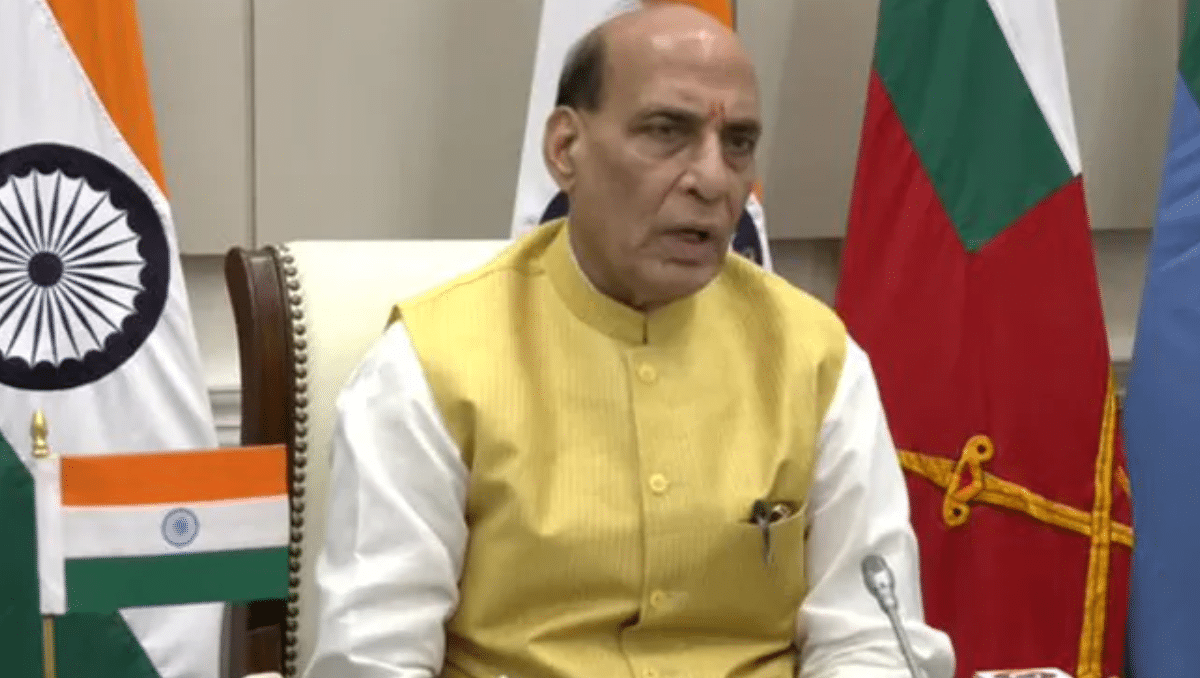 The Defence Minister further asserted the role of defence attaches in contributing to India's quest to become a self-reliant defence exporter. "Defence attaches help India in building strong diplomatic ties with other nations," said the minister.
Rajnath Singh urged the defence experts to promote India's vision and capabilities in the sector. India has one of the largest human forces in the world and its production potential is very high and efficient too. The Minister also emphasized the importance of technological advancements and research in both public and private sectors, which help India's defence sector grow.
Significance of Defence Attaches and Being Self Reliance
The Defence Minister continued appreciating the significant role of defence attachés in India's foreign policies, keeping the national interests at the utmost level. He also appreciated the role of private firms, both national and international, in expressing confidence in India's potential and assured the Government of India's support to achieve mutual and efficacious results.
The Union Minister, in the context of changing geopolitical dynamics, explained that the idea of Atmanirbhar Bharat doesn't promote detachment from international cooperation, but affirms its national security and military modernization by indigenizing.
Investment for Defence 2022
The 12th edition of the Defence Expo is to be inaugurated by the Defence Minister. "The aim is to motivate and ensure foreign and Indian investors in the Indian defence sector's potential. We aim to become a self-reliant nation in both research & development and equipment manufacturing fields." said the Minister.
The event is set to host some of the giants of the global defence industry, Lockheed Martin, SAAB, Boeing, Bharat Forge, and L&T Adani Defence a few to name.
The Minister in his briefing also talked of the initiatives taken by the government to ensure the investors. He assured of new reformed investment policies, improved and increased FDI limit, better logistics support, etc.