The respondent in the case was also ordered by Justice Jasmeet Singh to report to the Delhi High Court Legal Services Committee (DHCLSC) office and perform pro bono work for the following three months.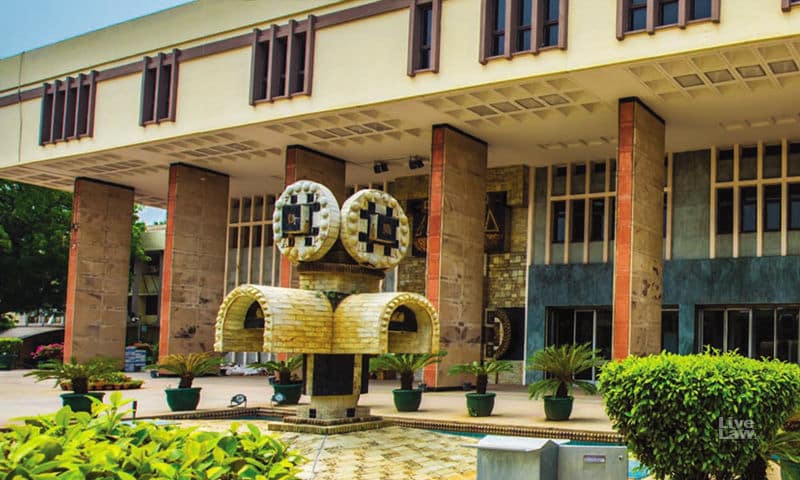 Shilpi Chaudhary v. State of NCT of Delhi & Anr. The Delhi High Court recently ordered the defendants in an extortion case to provide sanitary napkins to a girls' school for two months as a requirement to dismiss the case.
Justice Jasmeet Singh, a single judge, further ordered the respondent in the case to report to the Delhi High Court Legal Services Committee (DHCLSC) office and perform pro bono work for the following three months.
The decision was made in light of the fact that the case consumed valuable time from the judicial and police apparatus.
According to this interpretation of the situation, the FIR is annulled "subject to the petitioner giving sanitary napkins to a girls' school, which will be designated by the learned APP, containing not less than 100 girls from Class-VI to XII for a period of two months," the Court said.
The case started when the respondent, an attorney, filed a complaint saying that the petitioner, who was her client, misbehaved with her and neglected to pay her fees after requesting legal advice.
For offences under Sections 384 (Punishment for Extortion) and 506 (Punishment for Criminal Intimidation) of the Indian Penal Code, a First Information Report (FIR) was filed against the petitioner (IPC).
Eight months prior to the FIR filed by the respondent, the petitioner had likewise filed one.
A settlement was struck before the Delhi Mediation Centre, Karkardooma Courts, Delhi on February 26, 2022, during the pendency of the proceedings. They agreed to put a quietus to the FIRs and agreed to work together to get the FIRs dismissed.
Both parties expressed sorrow to the High Court for their acts and promised never to repeat them in the future.
The Court ruled that since the parties had reached a settlement and want to put an end to their legal conflict, there would be no point in continuing to pursue the case.
"However, I believe that a significant amount of police and judicial time has been wasted. Due to the parties' actions and inactions, the police apparatus has been activated, and valuable police time that could have been used for other, more pressing issues has instead been diverted to this case. Therefore, the parties must contribute to society, the Court said.
As a result, it went on to place restrictions on both sides in order to throw out the FIR.
The petitioner's attorney, Sanjay Vashishtha, made an appearance.
The respondents were represented by attorneys Priyanshu Upadhyay, Sandeep, and Viraat Tripathi as well as additional public prosecutor Aashneet Singh.
---
Read More: Caught on camera: Youth stabbed to death by three in northeast Delhi