The G20 Summit will be held in Delhi on September 9 and September 10. Leaders from 20 different nations are anticipated to attend this weekend's important meeting in the national capital. The G20 meeting in India, according to Prime Minister Narendra Modi, would be historic since most international leaders will participate.
The Makeover of Delhi
The congested streets of New Delhi have been resurfaced. Previously dark pathways are now illuminated by streetlights. Bright murals are painted on city walls and buildings. There are flowers planted all over.
Many of the city's impoverished claim that while India's capital underwent renovations in advance of this week's Group of 20 summit, they were simply wiped, much like the stray dogs and monkeys that have been eliminated from some neighborhoods.
The complex "beautification project" in New Delhi, which cost $120 million, is part of Prime Minister Narendra Modi's administration's ambition to highlight the cultural capabilities of the most populous country in the world and boost its standing on the international stage.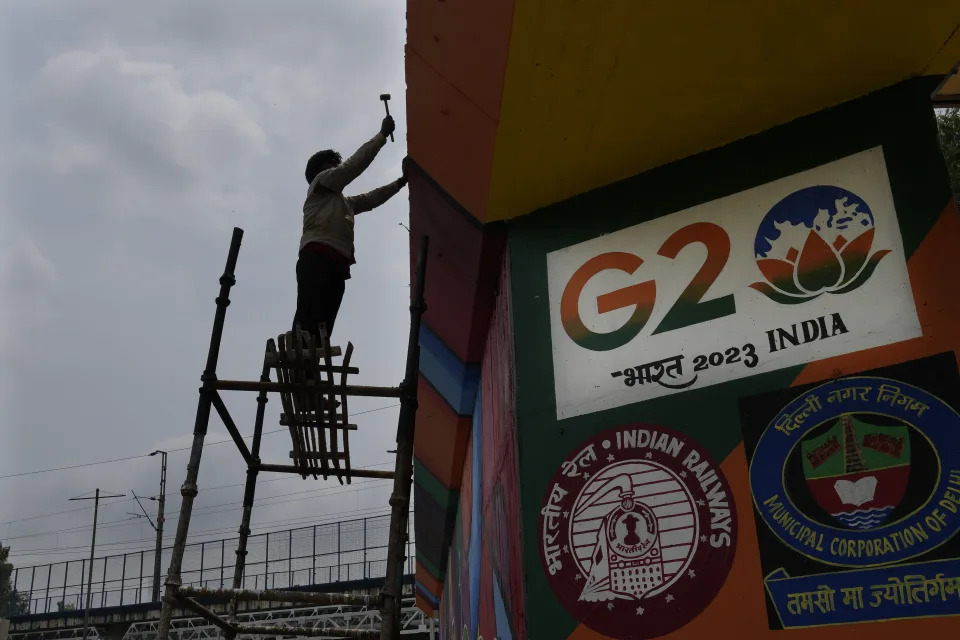 G20: Impact on the city's poor
However, the makeover has resulted in displacement and loss of livelihood for many street vendors and those jammed into New Delhi's shantytowns, prompting concerns about the government's anti-poverty efforts. Activists claim that the real number of homeless individuals in a city with more than 20 million residents is at least 150,000 and that the 2011 census significantly undercounted the number at 47,000.
Thousands of people have been relocated since January as a result of the demolition of hundreds of homes and roadside stalls. Many people received eviction notices just before the demolitions started, and dozens of shantytowns were completely demolished.
Authorities claim that the demolitions were done to remove "illegal encroachers," however right-wing groups and those who were evicted dispute this claim and claim that the programme has resulted in thousands more people becoming homeless.
Other Indian cities that have hosted other G20 events prior to this weekend's summit, such Mumbai and Kolkata, have also undergone comparable demolitions.
According to activists, it wasn't just a matter of out of sight, out of mind.
According to activist Abdul Shakeel of the Basti Suraksha Manch, or Save Colony Forum, "in the name of beautification, the urban poor's lives are destroyed."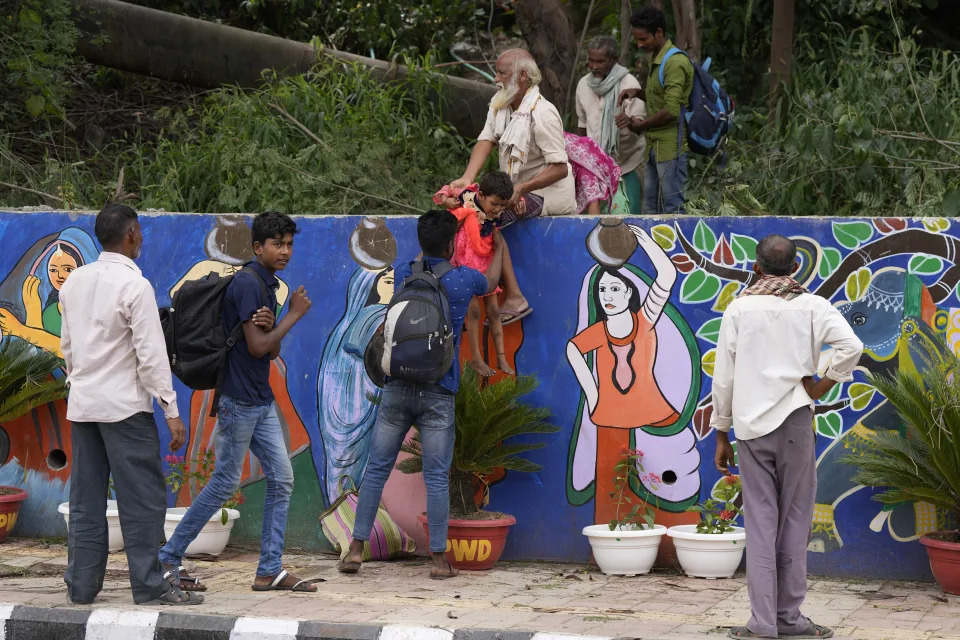 Eviction of Delhi's working class and the homeless
Many foreign leaders are anticipated to attend the two-day summit, which will be held at the recently built Bharat Mandapam facility, a large exhibition center in the center of New Delhi close to the iconic India Gate monument. The European Union and the 19 richest nations in the world make up the G20. The annual rotation of the presidency is presently being held by India.
According to a report released in July by the rights advocacy group Concerned Citizens Collective, the G20 summit preparations resulted in the eviction of roughly 300,000 individuals, notably from the areas where foreign leaders and diplomats will visit during various meetings.
The report stated that the government failed to provide substitute shelters or locations for the recently homeless, adding that at least 25 shantytowns and numerous night shelters for the homeless were destroyed and turned into parks.
Last month, Indian police intervened to break up a gathering of well-known activists, academics, and politicians who were questioning the benefits of the G20 summit and criticizing Modi and his administration for hosting it.
"I can see the homeless on the streets… and now the homeless are not allowed to live on the streets either," said Rekha Devi, a resident of New Delhi who attended the Aug. 20 meeting.
Devi, whose house was destroyed in one of the drives, claimed that when she presented documents to prove that her family had lived in the same home for almost a century, they were ignored by the authorities.
Everyone is acting like they are blind, remarked Devi. Farmers, laborers, and the poor are suffering "in the name of the G20 event."
India's struggle with poverty
Despite a recent government report stating that about 135 million individuals—or nearly 10% of the nation's population—moved out of so-called multidimensional poverty between 2016 and 2021, India, home to 1.4 billion people, nonetheless faces a formidable battle to eradicate poverty. The idea considers how lack of services, infrastructure, and education affect a person's quality of life in addition to financial poverty.
Prior to significant events, Indian authorities have received criticism for removing shantytowns and homeless camps.
Before the arrival of then-President Donald Trump in 2020, the government hurriedly built a half-kilometer (1,640-foot) brick wall in Gujarat, prompting accusations from opponents that it was done so to conceal a slum region home to more than 2,000 people. The 2010 Commonwealth Games in New Delhi saw similar demolitions as well.
Some street vendors claim they are helpless and forced to choose between earning a life and sacrificing it for India's pride.
Authorities advised Shankar Lal, who sells chickpea curry with fried flatbread, to leave three months ago, according to Shankar Lal. These days, only on Sundays when police pay less attention to the street vendors does he manage to open his stand along a busy New Delhi route close to the site of the G20 conference.
It is insufficient to make a meagre living.
We'll follow instructions since these are government regulations, Lal said. "The government has no idea if we are starving to death or not."