Kanishtha Agarwal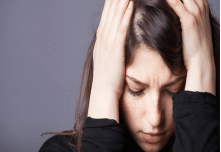 Stress and depression are to be termed mental illness, which is proven to be fatal for human brains. Depression is a mood disorder that causes a feeling of extreme sadness due to some traumatizing events. This disease has been known for years and researchers have reported that the women's ratio is more than the men's. In recent cases, celebrities like Vaishali Thakkar, social media influencer Leena Nagawanshi, and Actress Tunisha Sharma have been a victim of depression.
Is social media or personal influence the reason for depression?
The 21st century is an era that is technologically advanced and almost everyone spends time on social media. According to research, every user spends two and a half hours daily on each social media platform. Social media is paving the reasons because depression, stress, and anxiety, as influencers depend on the number of likes and followers they received. Trolling on public platforms creates a huge negative impact on the health and mental wellness of youth nowadays. Seeing others' posts can create a sense of low and depressed feeling as comparisons of lifestyle grow.
Depression leading to suicides
The recent case of suicides by television actresses Vaishali Thakkar and Tunisha Sharma are in talks in telly town. Actresses aged 30 and 20 committed suicide due to extreme stress and depression on 15th October and 24th December respectively. According to post-mortem reports, the causes of their deaths were suffocation by hanging and extreme stress. However, a suicide note from Vaishali was recovered where she was allegedly tortured by her ex-boyfriend and his wife for 2.5 years, whereas the reason for Tunisha is the betrayal by her co-star and boyfriend Sheezan M Khan. The case is still under investigation. The 20-year-old actress's funeral was held on 27th December
What are the effects of depression?
There are multiple effects of this mental illness on the human body. There are increases in feelings of sadness and loneliness, and the lack of sleep or insomnia develops easily. Depression can cause Alzheimer's (memory loss or trouble with decision-making or remembrance), the thoughts of harming ourselves. This increases the risk of suicide. Increase in the rate of heart, kidney, and autoimmune diseases, weight fluctuations, and fatigue. In most cases, it weakens the body's immune system. The main reason for depression among youth is not actively engaged in face-to-face activities and lack of ability to fight difficult life situations.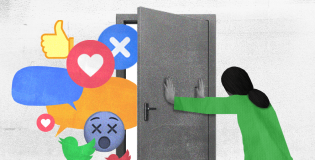 Symptoms and causes of depression
Although depression is a face of extreme hardships, one can notice certain symptoms and contact a therapist. The reason for depression can be the loss of someone or something in your life. Increase in the symptoms like feelings of sadness, loneliness, anger outburst, irritation, loss of interest in daily or favorite activities, tiredness, anxiety or panic attacks, sleeping too much or not at all, craving for food, restlessness, feeling of worthlessness, past guilt or self-blame, thoughts of killing self, physical body aches and trouble in making decisions; indicates serious depression. There are slightly different symptoms in children; they feel tired and have no interest in school
How to cure depression, anxiety, or stress?
There are many ways one can cure depression. First of all, is sitting with yourself and finding the main reason that is causing you to feel depressed, and then trying to remove the root cause. Dr. Ian Cook, who is a psychiatrist and director of the Depression Research and Clinic Program at UCLA, says that set a daily routine and follow it, Set daily goals and push yourself to somehow achieve them, Exercise for 15-20min daily, eat healthy food like Omega 3 fatty acids and folic acids, get enough sleep of 8 hours and leave computers before 2 hours of sleep, take responsibilities, challenge negative thoughts, try something new and try to have fun with things you enjoyed.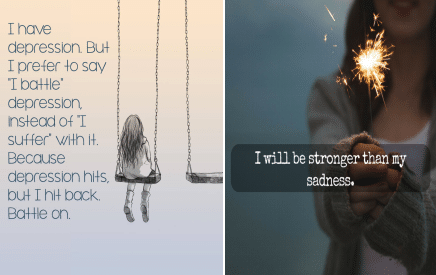 Institutions in India help fight in Depression
The mind research foundation: Bangalore and Chandigarh. They have a wide range of emotional and behavioral issues. These can range from therapy for depression, grief counseling, parenting support, etc., to couples counseling. AASRA: Mumbai. They help in Suicide prevention 24/7. They also support groups for people suffering from bipolar, and schizophrenic disorders, and families affected by suicide. Apart from hospitals and institutions, online consultations can also be taken. Sereniti: It provides online therapy and counseling sessions. The sessions can take place over Skype. Hope Network: It has a team of therapists to choose from. They have been providing mental health services over the internet since 2009. eWellness Expert: It is also a platform where people can choose from a list of therapists to get help online.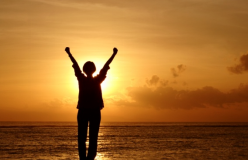 Suicide prevention helpline in India: 915298782. Hours: Mon—Sat, 10 AM—8 PM