Neeraj Chopra – javelin Thrower – Olympic and World Championship holder, in the Diamond League 2023 wasn't able to retain the title this time. Neeraj Chopra with his 'not so' gratified performance has secured 2nd position with about 83.80m on a windy Saturday.
Yesterday, 25-year old Neeraj Chopra encountered stimulating blustery weather conditions. While the grand finals where rolling at Hayward Field, Neeraj Chopra got his two chance fouled because of the blustering condition. Though his best throw, took place in the 2nd attempt. Overall it seems Neeraj series aimed at 80.74m; 81.37m and finally his best attempt 83.80m.
Despite we couldn't forget him securing 3rd-position qualification for DL finals. Where in this season Neeraj Chopra marked this as 85m below than his first throw of the season. In Zurich the DL finals we've witnessed him triumphing 88.44m throw.
Such high set of standards Neeraj Chopra had shown even after winning the 2nd place in the Diamond League 2023. As it seems disappointing, it wasn't the day of Neeraj Chopra at Eugene, city of Oregon on Saturday. Further we witness Jakub Vadlejch already ahead by leading about 84.24m in his very first throw. As rest of field which includes Neeraj Chopra as well. Though it wasn't a threat anyway. In second round Neeraj's best attempt was about 83.60m.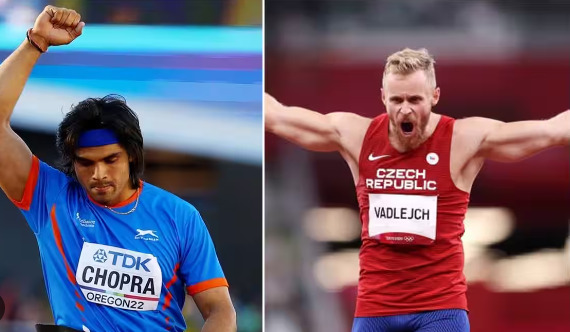 Champion of Diamond League 2023: Jakub Vadlejch
However, this year Diamond League 2023, championship is reserved by Jakub Vadlejch, who is from Czech Republic. In the whole event Jakub Vadlejch's best throw of 84.24m which he versed in final attempt. Further Jakub Vadlejch took the lead, kickoff with 84.01m in 1st round effort.
Jakub Vadlejch is one who previously a 'Bronze' winner at the 'Budapest Worlds' and secondly acquired 'Silver' at the Tokyo Olympics just behind Neeraj Chopra. Jakub Vadlejch also claimed title of DL in 2017 as well as 2018.  Interestingly the event occurred in the same venue, where Neeraj Chopra had accomplished his 2nd in year 2022 World Championship.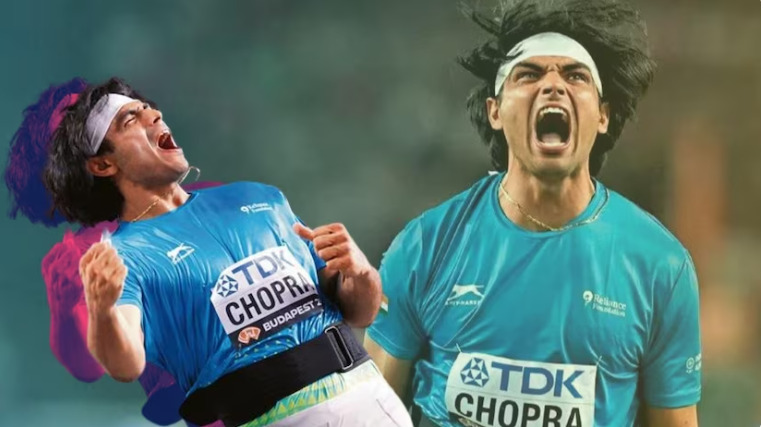 Neeraj Chopra the 3rd Athlete – 'Olympic and World Championship'
Neeraj Chopra with his personal best shot is about 89.94m as an Indian athlete. Who had earlier won the DL meeting twice in Doha on May 5th and secondly on Lausanne on 30th June that too before him securing 'Gold' for his country in World Championship in previous months.
Neeraj Chopra been the 3rd athlete holding both achievements namely – 'Olympic' as well as 'World Championship' titles. In WC he won the world title with about 88.17m throw, which occurred in Budapest. Shortly after that we all witness him in the DL League on 31st August where it wasn't his day. Though Neeraj Chopra secured the second behind Jakub Vadlejch and still gets a cheque of approx. 10 lakh Rupees. It's pretty obvious he is disappointed, of unable to retain the title of 'Diamond League' 2023.
His final route in the league took place in top two individual at Diamond League Meeting.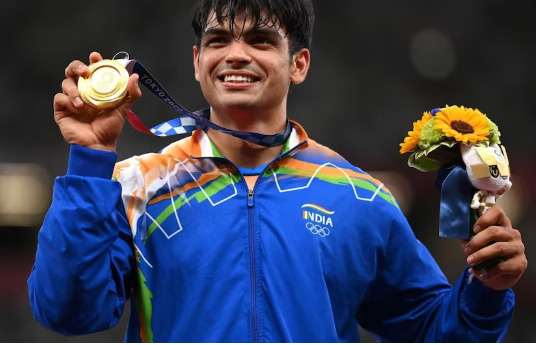 So far-off this season being a joy ride for sure, where the ruling athlete with both massive titles – 'Olympic and World Championship' has thrown season's best 88.77m and his own personal best was of 89.94m, excruciatingly closed the holy 90m mark.
Subsequently the season is not yet over, as he is planning to gear up for the next upcoming 'Asian Games' which is the 'Hangzhou' most probably commencing in next month. And Neeraj Chopra's aim will be defending the Gold medal won by him in 2018 Indonesia. In the 'Hangzhou Asian Game' he'll be facing Arshad Nadeem of Pakistan. Which makes it way vital for Neeraj as well to secure the Gold medal.