Foods such as carbohydrates, fats, vegetables, fruits, etc take vital roles in controlling gestational diabetes during pregnancy. Let's discuss more.
Pregnancy is an important phase of a woman's life that causes many changes in her body. One such condition is Gestational diabetes, in which insulin sensitivity is developed. It also develops certain risks during delivery.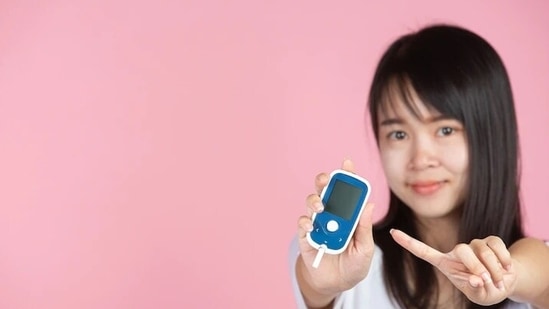 It doesn't have any clear symptoms but can be detected through blood tests. The common symptoms found are frequent urination and increased thirst. Only a perfect diet can control this.
Susmita S, Executive Nutritionist, Cloud nine Group of Hospitals, Bengaluru, "Pregnancy is a wonderful phase of a woman's life where she undergoes a lot of changes in her body. By regular sugar tests and a good diet, this can be controlled." Let's discuss some of the foods to control this.
Food Grains
Carbohydrates play a vital role in regulating blood sugar. Unpolished cereals like white rice, broken wheat, oats,semi-polished rice, etc can be taken which will control the sugar level post meals.
Pulses and legumes
These include beans, pulses, lentils, and plant products which constitute a healthy part of the daily meals. It's better to take it in a cooked form rather than taking it raw. Due to an increased intake of wheat products, and a less amount of carbohydrates the sugar level will be controlled gradually.
Vegetables
Most non starchy veggies can be included in the form of salads or gravies. It will release the starch content slowly from the grains. It's better to avoid root vegetables like potatoes, yam, carrots, tapioca, etc for better results.
Fruits
It's essential to eat about 200gms of fruit per day. fruits such as guava, pomegranate, muskmelon, strawberry, plums, apples, and oranges can be taken.
Diary Products
Products such as cheese, yogurt, curd, and paneer which are rich sources of vitamin D can be taken. Yogurt enhances the growth of good bacteria. It improves gut health and digestion.
Meat and Poultry
These products are rich in vitamin B, Iron, and Zinc. Eggs, fish, chicken, and lean meat can be eaten regularly.
Fatty foods
Butter, Ghee, Dry fruits, roasted nuts, sunflower seeds, pumpkin seeds, and peanuts can be included and junk foods, vanaspati can be avoided.
Some Important tips to follow
Eat moderately at regular intervals rather than large ones.
It's good to include non-starchy vegetables and sources of protein in every meal.
Rather than eating fried food, choose grilled, baked, roasted, or steamed options. Include dessert, with 1 serving of fresh fruit or salad or plain yogurt rather than sugary treats.
Always drink water(3–4 liters of water per day) rather than ordinary soda, fruit-flavored mocktails, sweet tea, and other beverages with added sugar.
Consume fewer amounts of condiments like mayonnaise, cheese, sauce, or salad toppers high in fat.
Avoid Fasting
Replace harmful junk food with wholesome snacks.
Strictly follow mealtime regularly.
Include fatty mercury-free fish like anchovies, sardines, salmon, and herring in the diet to get omega acids.
Practice regular exercise/ walking for about 30-40 minutes.
Read also:https://asianatimes.com/consumption-of-tea-to-reduce-type-2-diabetes/