Russian-appointed officials in Crimea reported hearing explosions near the bridge that links the Russian mainland to the annexed region on Saturday (August 4), attributing them to a Ukrainian drone attack on a Russian tanker.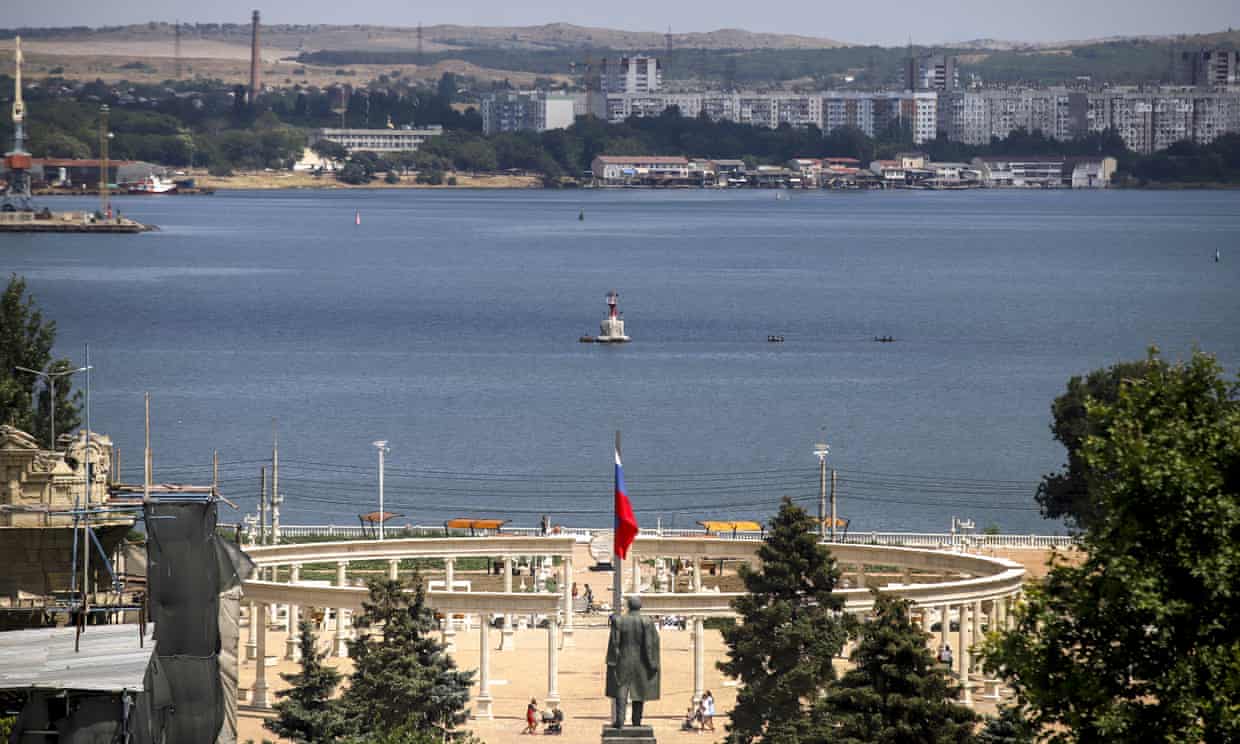 Russia's sea rescue service, stationed in the Black Sea port of Novorossiysk, dispatched tugboats to aid the damaged tanker, which was unable to operate on its own.
"We can say that the tanker is damaged in the (Kerch) strait, only on the south side," the rescue center told Tass news agency. "They will deal with it now on whether to take it under tow or not. It is standing at anchor for the moment. The machine room suffered some damage, not too badly."
During Ukraine's overnight naval drone attack on Russia's navy base at Novorossiysk, a Russian warship suffered serious damage, marking the first time the Ukrainian navy attempted such an operation beyond its own shores.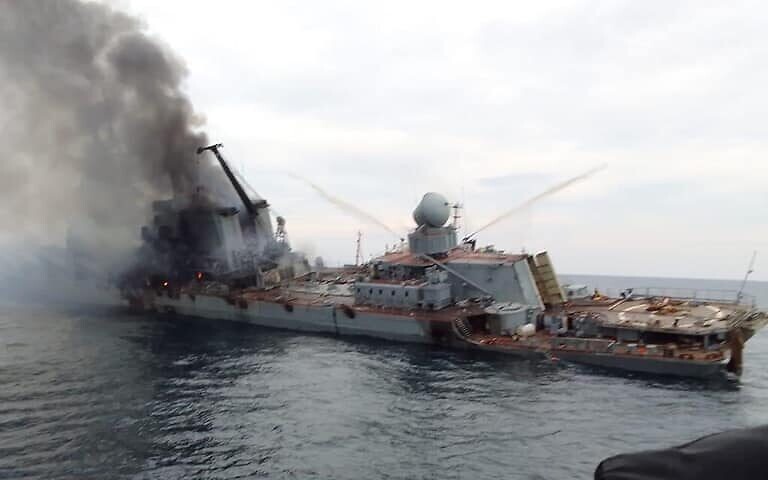 Officials in Crimea, annexed by Moscow in 2014, stated that the recent explosions were unrelated to the bridge, which has been targeted twice in the 17-month-old ongoing invasion of Ukraine.
Ukraine refrained from providing an official statement on the incident, as they rarely comment on attacks initiated by them. Traffic on the bridge experienced a temporary halt for the third time in 24 hours but was later resumed.
According to the country's news agencies, Oleg Kryuchkov, an adviser to the Russia-installed governor of Crimea, emphasized that there was no direct attack on the Crimea bridge and no explosion in the immediate vicinity, reiterating the absence of such incidents.
Kerch Strait explosions devastate equipment and fixtures
Chemical tanker SIG, currently sanctioned by the US for supplying jet fuel to Russian forces in Syria, has been attacked by Ukrainian drones in the Kerch Strait.
According to Vladimir Rogov, a Russian-installed official in Zaporizhzhia, several crew members were injured by broken glass in the attack. The explosion on the ship was visible from the peninsula, causing concerns among local residents who thought it was an explosion near the Crimean Bridge.
Traffic on the Crimean Bridge was halted for approximately three hours but resumed early on Saturday, as reported by the highways information centre's Telegram channel.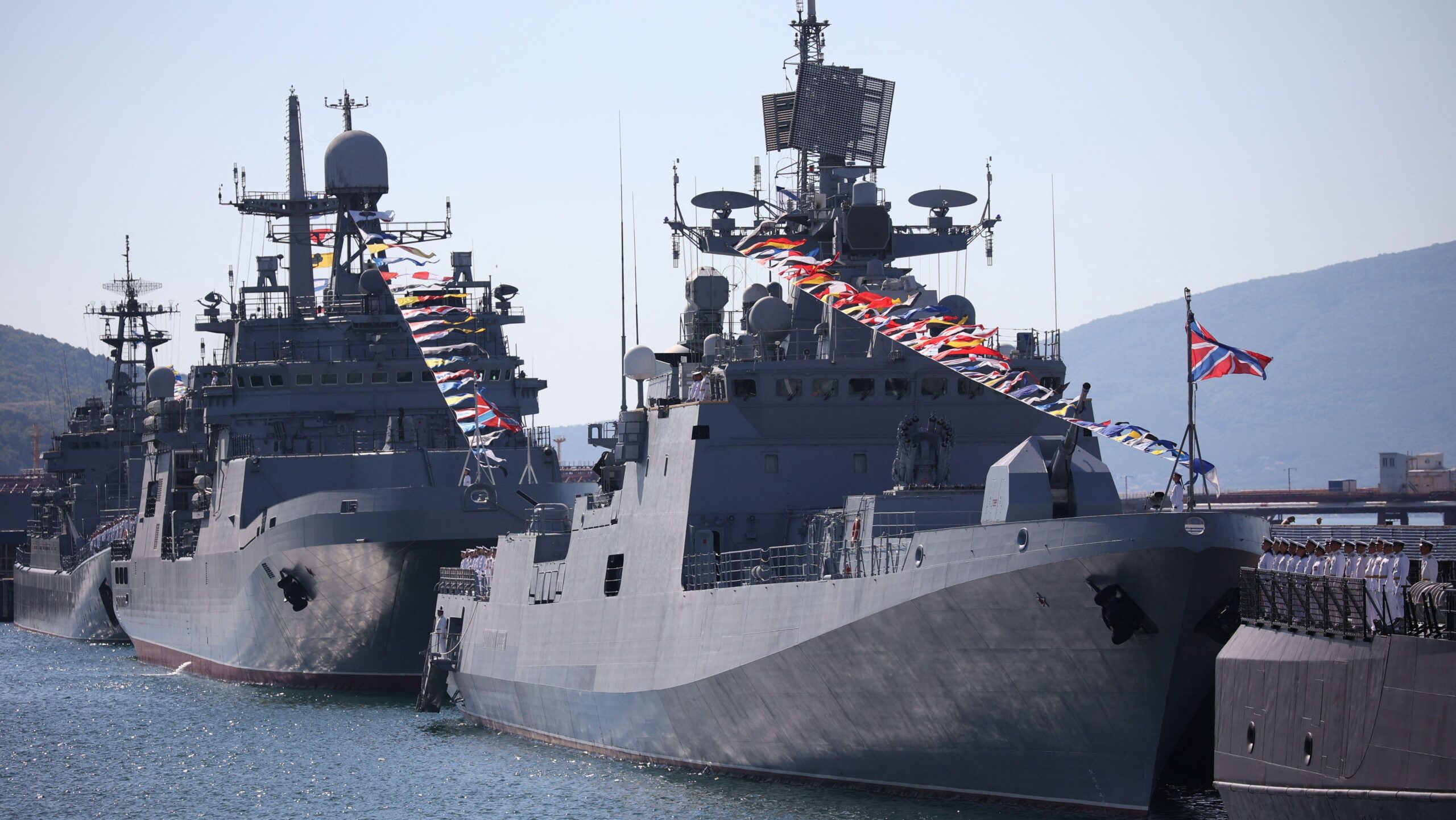 This incident occurred a day after Ukraine claimed it had carried out a drone strike on a Russian warship at the Novorossiysk naval base in southern Russia. Russia stated that it repelled an attempted attack on the base by the Ukrainian armed forces, involving the use of two unmanned seaboats.
The Black Sea has witnessed an increase in attacks from both sides since Moscow withdrew from a deal last month that permitted Ukrainian grain exports via the shipping hub during the ongoing conflict between the two countries.
The Kerch Bridge, completed by Russia in 2018 after annexing the peninsula from Ukraine, faced two major attacks during the Russian invasion of Ukraine spanning 17 months. , with the latest occurring last month.