Droupadi Murmu, the first person belonging to the tribal community and also the second woman after Pratibha Patil to hold the position of President of India, made her first inaugural speech at the joint session of Parliament before the 2023 budget session. The NDA's final budget before 2024 will be this one. BRS and the Aam Aadmi Party skipped the combined session. Even the president was referred to by the opposition as the puppet of the Center. 
Table of Contents
Droupadi Murmu Counted Achievements of the Government
President Draupadi Murmu thanked the people for choosing a stable government for two terms in a row and praised the government's decisions, including the repeal of Article 370 and the ban on triple talaq. Draupadi Murmu said in her first speech to Parliament as president, "My government always kept the country's interest uppermost, demonstrated the will to radically overhaul the policy strategy," she continued by saying, "from the surgical strikes to the strong crackdown on terrorism, from the LoC to the LAC, from the abrogation of Article 370 to the triple talaq, the government has been recognized as a resolute government."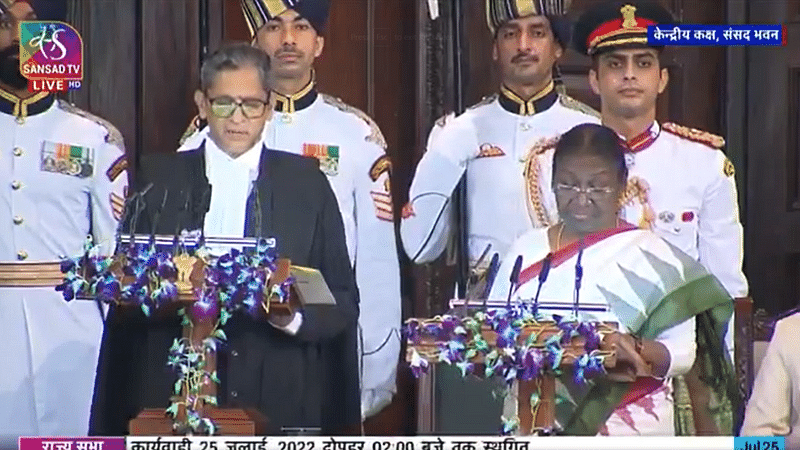 She also said that India should be the one where there is no poverty, whose middle class will be prosperous, and where women and youth lead the society. Speaking on the issue of poverty, the President further said "gareebi hatao" is not a slogan anymore. The government is working to find a permanent solution to the problems of the poor and empower them.
The President stated that her administration was trying to realize the lofty goals while praising PM Narendra Modi's stable, brave, and decisive leadership. Without making any distinctions, my government has worked for all facets of society. Due to the efforts of my government over the past few years, many basic facilities have either attained 100% population or are very close to that goal.
Countries that experience political unrest everywhere in the world are engulfed in a severe crisis. But compared to other nations, India is in a better position as a result of the choices the government made in the national interest.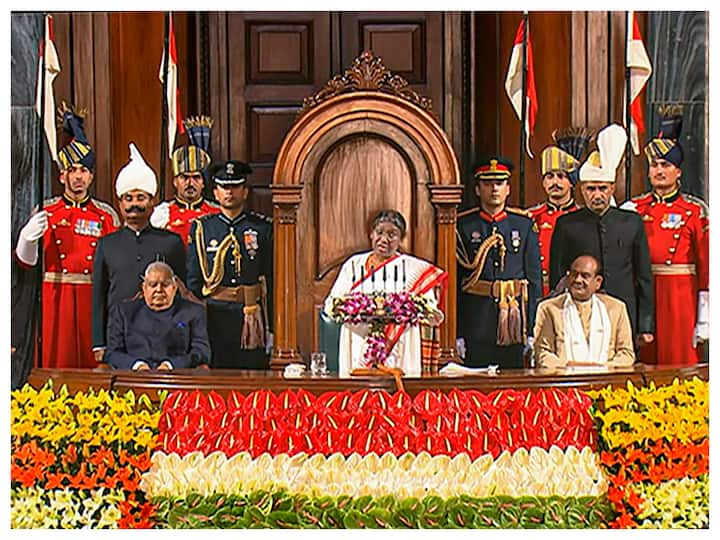 She delivered her speech in front of a number of influential figures, including Prime Minister Narendra Modi. Many members of Congress, including the leader of the opposition in the Rajya Sabha, Mallikarjun Kharge, were unable to attend the address because they were stranded in Srinagar as a result of flight delays.
At the end of the session, she said, the parliamentary budget session officially began with this, and the finance minister, Nirmala Sitharaman, will then present the Economic Survey. The session's opening segment will continue until February 10. The legislature will resume on March 12 and meet again through April 6.
---
Suggested Reading: Income Tax relief for salaried employees in budget 2023-24
---